Rotterdam is one of those "oh I'm definitely coming back here" places, and I have already been twice. It's a fascinating city that's easy to get around and has plenty to see & do, above and beyond the 'mech' attractions (the Marines Museum and the Maritime Museum).
It has two characteristics that stand out.
Firstly it has purpose – this is one of the world's foremost ports. It is steeped in maritime heritage and even a basic harbour tour will convince you just how busy the shipping industry is here.
Secondly it has architecture – a lot of it! Rotterdam has made a point of never just putting up a building. 'If you are going to build something, make it something special' seems to be the rule here. The result is a skyline full of quirky and dramatic structures from the city's iconic Cube houses, to the beautiful Eramus bridge, to the multi-surfaced Calypso building, or the cavernous Markthal.
Getting there
Both times I have visited I have flown* but Rotterdam suddenly became a whole lot more accessible this spring (2018) when Eurostar began stopping here.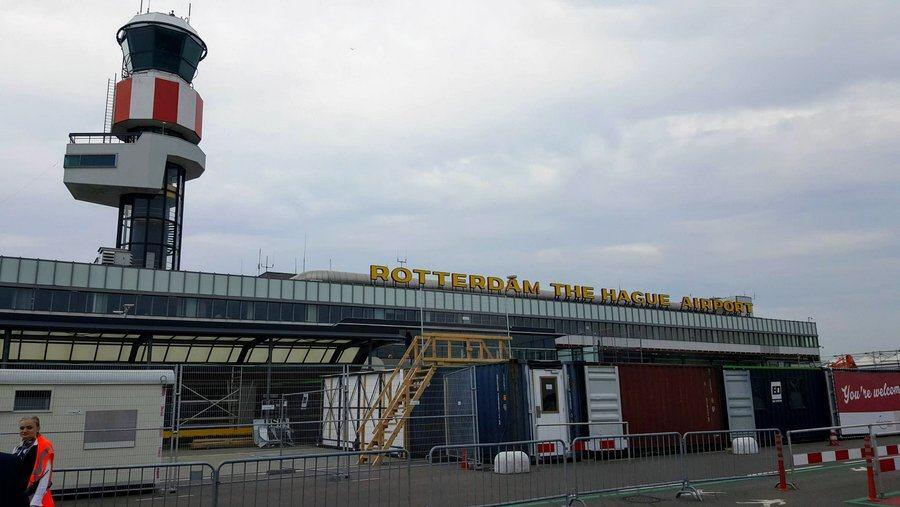 Flying
Rotterdam/The Hague Airport serves both cities. The quickest public transport route is to take Bus 33 to Meijersplein metro station, 5 mins away. From Meijersplein you can travel to The Hague, or into Rotterdam Centraal Station, 10 mins away. The 33 bus actually goes all the way to Centraal Station, but takes around 25 minutes. On this recent visit, we travelled in on the bus/metro train combination, but took the bus all the way out to the airport. Don't get nervous. The bus goes through some pretty small backstreets on the outskirts of villages on the route. It's easy to think "wait a minute! This can't right. We're in the middle of a housing estate!"
Train
Eurostar is now stopping at Rotterdam Centraal (above) on its way to Amsterdam. This makes it fabulously easy to travel straight to Rotterdam from St Pancras in London in 3 hrs, but it's not quite so straightforward on the way back. Rotterdam is not an International station (no border control) so on the return journey you have to catch another train (Thalys) to Brussels-Midi/Zuid and board the Eurostar there. Several of our colleagues had problems with delays and missed connections, leaving them stranded overnight, but the plan is to have immigration/customs at Rotterdam at the end of this year.
Accommodation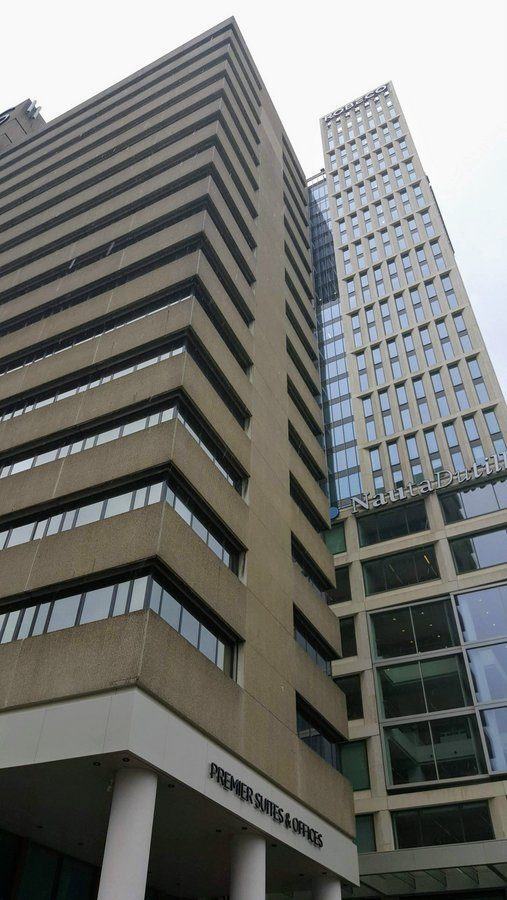 This last visit, we (GF & I) stayed in the Premier Suites aparthotel right next to Centraal Station for four nights. It was a perfect option for us; easy transport links (everything goes to Centraal Station!), self catering, a really good laundry room on every floor, & mega-friendly staff. The apartment was spacious and had everything we needed. A quick trip to a local supermarket set us up for the stay. I paid a discounted 'press rate' this time, but I would go back even at 'rack rates'.
Other options I'm aware of…
| | |
| --- | --- |
| Mainport Hotel | I stayed here several years ago (at a special rate – it's a 5-star hotel!) when it was the venue for a social travel conference. My room had views overlooking the Maritime Museum basin and a huge bathroom with a jacuzzi, a sauna and a TV embedded in the mirror! Loved it! |
| The Student Hotel | You don't have to be a student to stay here but it helps to be 'hip'. It's a really interesting place to stay. It's part of an expanding chain of European hotels (10 open. 10 in development) that are designed as co-living/co-working spaces for students, creatives, entrepreneurs and travellers. This one is a little out of the city centre, but right next to a tram stop so it's easy to reach. |
| SS Rotterdam | The historic ocean liner is now a floating hotel. It's a little remote but there's an excellent water taxi service that connects it with key locations. |
| Hotel New York | Stylish sister hotel to SS Rotterdam in the former Holland Amerika Line terminal building |
| ibis Rotterdam City Centre | Cheap but very stylish option, and in the centre of town. |
Sadly, the eccentric Hotel Bazar would have been on this list but after 20 years it is closing in September 2018.
Other Attractions/Experiences
The Rotterdam Welcome Card is very worth. It gives a minimum 25% discount at many/most of the key attractions in Rotterdam and a travel pass for 1, 2 or 3 days on public transport.
Port Cruise
I think an absolute 'must do' is a port cruise. Spido operate a 75 min tour of the port that leaves regularly from under the north end of the Erasmus bridge. They also operate extended cruises further into the industrial port waterscape.
Model City
I'm a complete sucker for models and Rotterdam has a miniature version of itself at Mini World Rotterdam, a 2 minute walk from where we were staying at Premier Suites, but never open when I could visit. Next time!
---
* Declaration: Both times I paid for my own flights, and paid a discounted (Press) rate for accommodation.