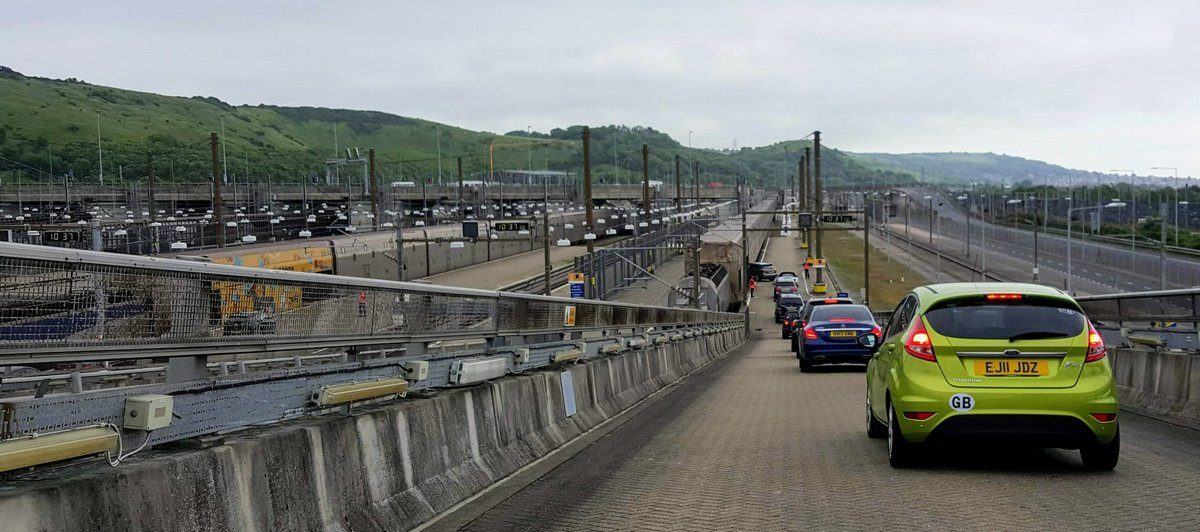 I can't quite believe that the Eurotunnel services began in 1994 and that it's taken almost 25 years for me to make my first journey on Le Shuttle! .
Of course, I've been through on Eurostar many times, but whenever I've driven it's been by ferry… for the route or price. I'm pleased to finally see what I've been missing; namely speed, stability (it doesn't matter what the weather is doing in the Channel!), and simplicity. For that, there's a premium, but I think I'm now hooked… as long as the route makes sense.
This may not be true – it was, after all, so long ago – but I seem to remember that when Le Shuttle first started operating, Brits in particular were so unsettled by the concept of a turn-up-&-go 'shuttle' they insisted on being able to book their crossing. Hence the hybrid system we have today, which to be fair works quite well. It helps control flow, ironing out peaks and troughs, while at the same time helping with security by providing advanced passenger information.
How do you book and do you need to?
Well, you can still turn up and buy a ticket at check-in but with dynamic pricing, it's almost certain to be more expensive than pre-booking and is subject to availability at peak times.
Once you've booked online (or by phone), you don't get a ticket or anything – just a booking reference number.
What do you need to check in?
The system reads your car number plate as you drive up to check-in so they know who you are.
If you use a human check-in kiosk, you just need your booking ref number.
If you use a machine kiosk and you booked directly (phone/online) with Eurotunnel, you just enter your credit/debit card (like you do at the railway station when collecting tickets). They don't charge you again!
If you use a machine kiosk and you booked through somebody else, you just need your booking ref number.
What you get is a 'hanger'; a piece of paper to hang from your mirror with a big letter of the alphabet on it. This denotes which train (crossing) you are on.
Then what?
Next up is Immigration and Customs, for both countries so that when your train arrives on the other side, you just drive off and away. You'll need your passport(s) obviously.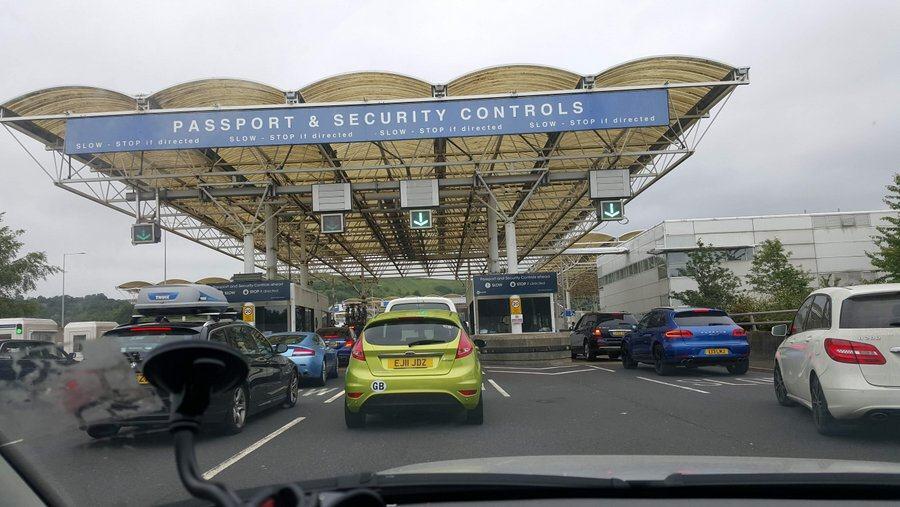 Once through, you go to the terminal car park – unless you're running late and your hanger letter is already showing as 'Boarding' on the departure boards – and into the terminal building, which is just like a motorway services, only with Duty Free.
How does the boarding work?
When your letter is shown as Ready to Board on the departure boards, go back to your car and follow the signs for 'France' or 'UK', as applicable.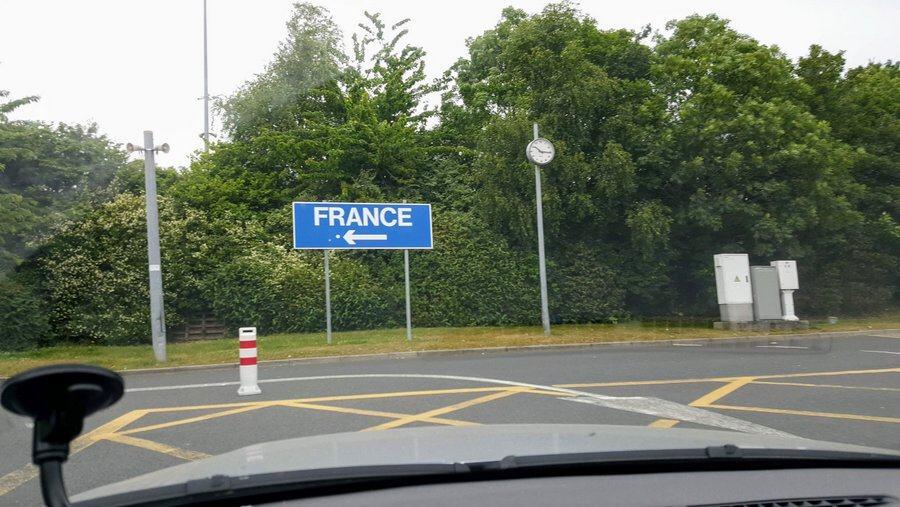 Queue up in the lanes(s) marked with your letter. It usually isn't long before you are heading on down to the platform. If you are a car under 1.8m (6ft) you'll be directed into the upper or lower deck of a duplex carriage. If you are over that height, you'll be in a single deck carriage.
A tip I saw: As the carriages are loaded the fire safety doors between carriages get closed. Try not to be over eager and end up stradding two carriages. It shouldn't happen if you follow directions, but if it does and the vehicle behind is also hard on your tail, it can be difficult to reverse!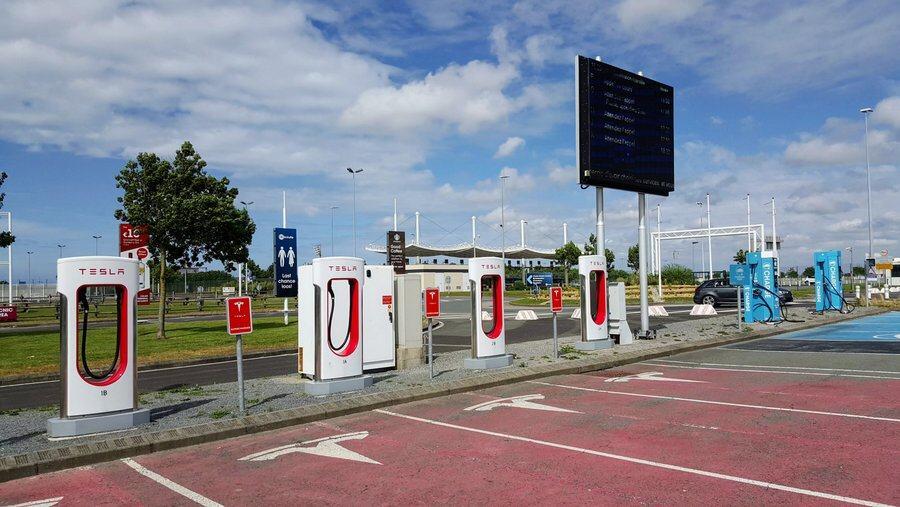 Oh, and by the way, if you have an electric vehicle and you are suffering 'range anxiety' there's good news. Both terminals have free chargers for universal electric and hybrid cars, and dedicated Tesla chargers.