Efteling – the fairytale* theme park in the south of Holland – has launched a new virtual experience on one of the park's main attractions, the dark ride Droomvlucht, making the ride accessible to disabled visitors.
To be honest, Droomvlucht ("DreamFlight") is a little bit dated these days, but it was always one of my favourites and I'm glad it hasn't been bulldozed to make way for something more modern… though to be fair, that isn't Efteling's style. Some of their best attractions date back to the early 1950s.
Anyway, Efteling has always prided itself on its accessibility (I once watched a team of Efteling staff 'high five' themselves on getting the last of a group of paraplegic visitors into the boats on the Fata Morgana ride), so Droomvlucht has stood out for being their only large attraction that could not be experienced by guests with a physical disability.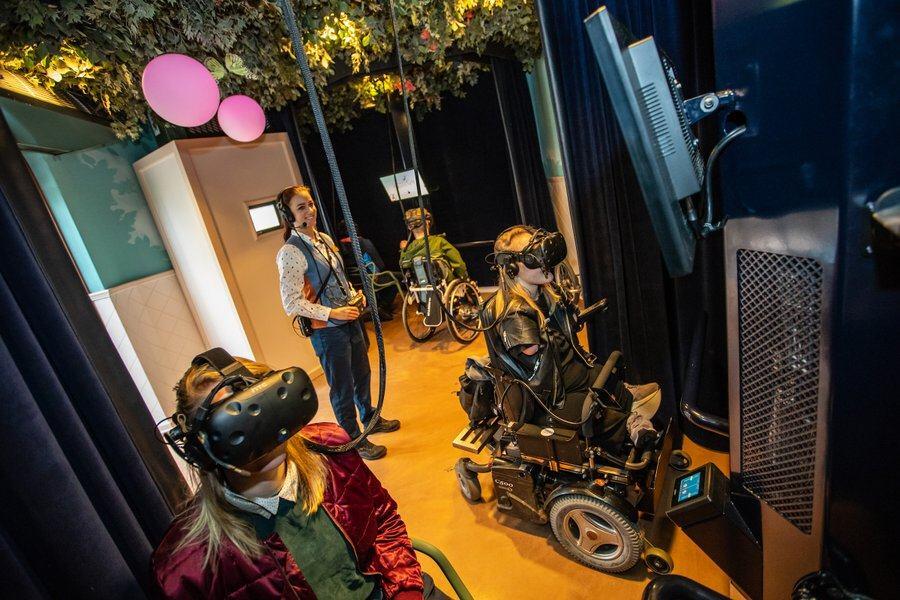 Now, they've come up with a way to make it virtually accessible with the launch of Virtual Droomvlucht.
Virtual Droomvlucht will replicate the original ride, offering guests the same experience by connecting disabled visitors with their friends on the ride through headphones and microphones so that they may see, and feel the same sensations.
Fons Jurgens, President and CEO of Efteling comments: "Until now, VR has often been used for individual experiences. With the use of other techniques such as audio equipment, we have created a group experience that completely stands in line with Efteling and the theme park's values".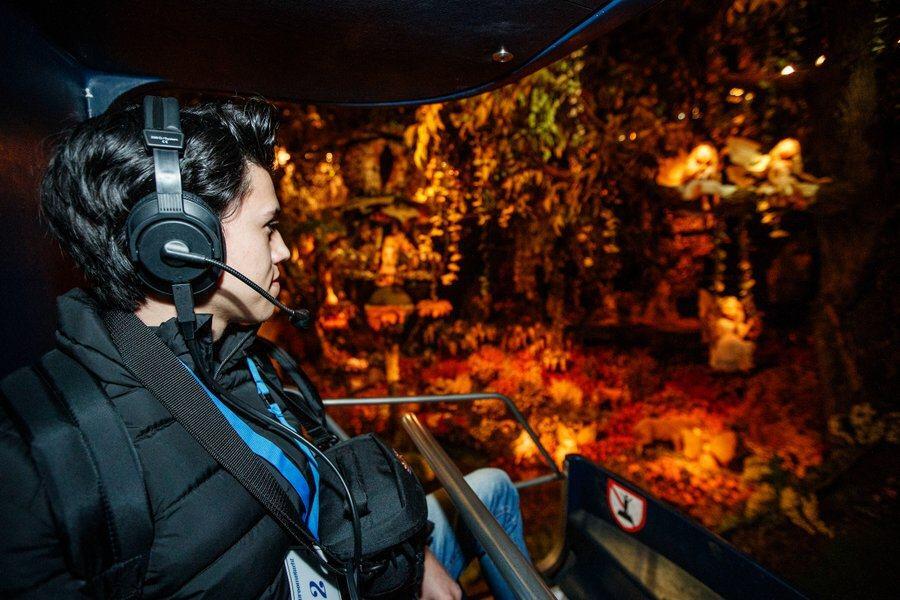 And the guests' first reaction…?
Annemarie Verbunt is a regular Efteling guest. Her disability made it impossible for her to experience Droomvlucht. Last week Annemarie had a trial run and her response was enthusiastic: "I am so happy to be able to experience this. I've been looking forward to the day that I could experience Droomvlucht for 25 years. Virtual Droomvlucht really is a complete sensory experience, thanks to the smell and wind effects but also the contact with my friends who are on the gondola. What a beautiful attraction!"
---
* Don't be put off by "fairytale". We're not talking Snow White here. We're talking Brothers Grimm Euro-fairytale. Often rather more edgy than the Disney style… though there is saccharine too! I first went there in the early nineties as a cynical journo and was completely won over. I think it's really interesting to see just how good a theme park can be.
[amazon_link asins='0993578918,1484049144,0990994848,1456309722,1683900820,1545295565,1683900472|0993578918,1510723358,1845932080,1456309722,1641370343,0990994848,1545295565′ template='ProductCarousel' store='mechtraveller-21|mechtraveller-20′ marketplace='UK|US' link_id='a71af804-4a0e-11e8-b3cf-731de644193a']