The Dutch Mining Museum (Nederlands Mijnmuseum) re-opened in May this year (2022) in the old Kneepkens department store in Heerlen, south Netherlands.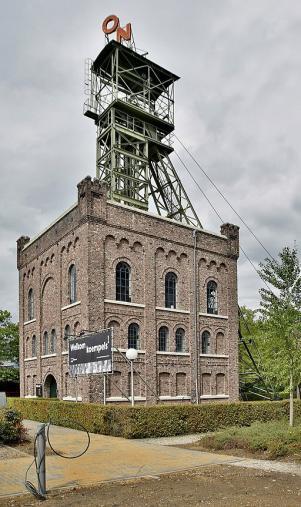 Heerlen is in that panhandle that extends south to Maastricht along the Meuse between Belgium and Germany, and includes the Limburg region, famous for its coal industry in all three countries. The coal industry died out during the 60s &early 70s, and the Dutch Mining Museum was first established in Shaft II of the Oranje Nassau I mine (a UNESCO Heritage site) in Heerlen, which was the last Dutch coal mine to close in 1974.
The Oranje Nassau I mine with its shaft hall, winding tower and winding machine house, is temporarily closed now, but it remains a part of the museum.
So how does a former department store (another listed building) work as a mine museum?
Well, it's an interesting concept. The museum turned to a Dutch design company, Tinker imagineers, who specialise in creating immersive experiences for exhibitions, visitor centres, and multi-media theatres around the world. They developed a department store theme, where exhibits are displayed like products to be browsed.
The four floors each have their own colour-based themes. Visitors start at Black, where they explore the story of coal and the miner.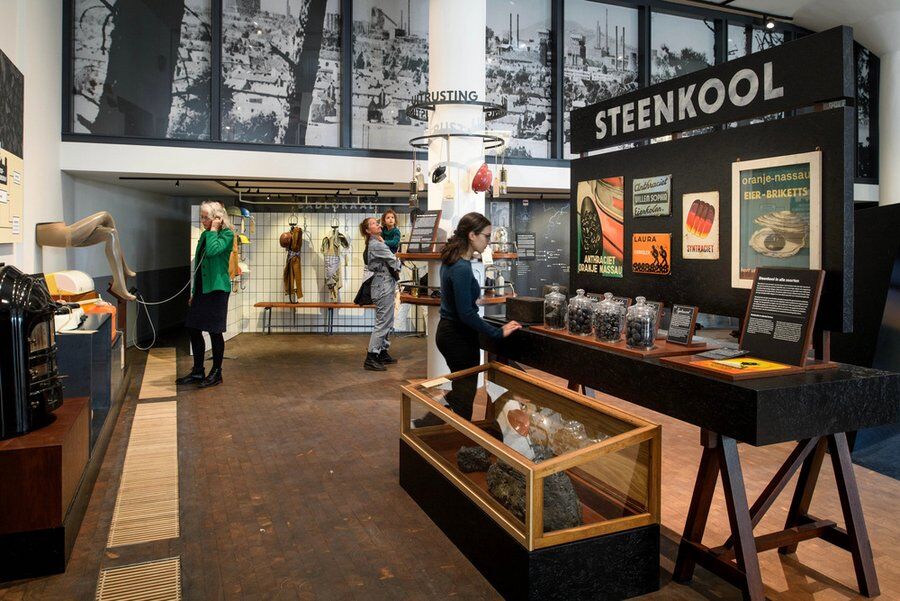 The second floor, Gold,  reflects the prosperity brought to the Mining Area by the coal industry. It's worth noting that in the heyday of coal mining (the mid-1950s), Heerlen had the largest concentration of department stores in the Netherlands. Many miners would be spending their very hard-earned cash in this very building!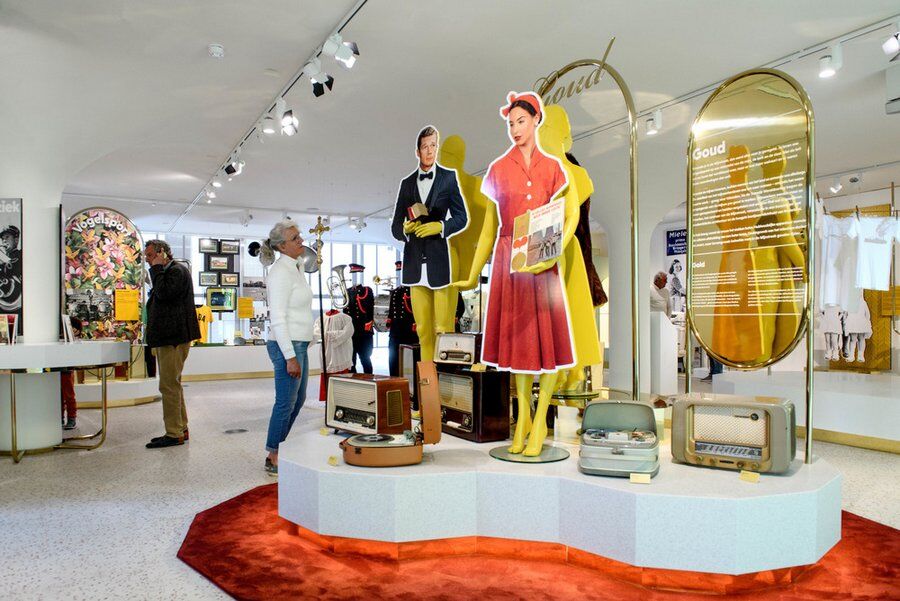 The third floor is Grey and shows the frightening flipside of the mining industry, such as the dangerous working conditions, lung disease, and the disastrous social consequences of the mine closure.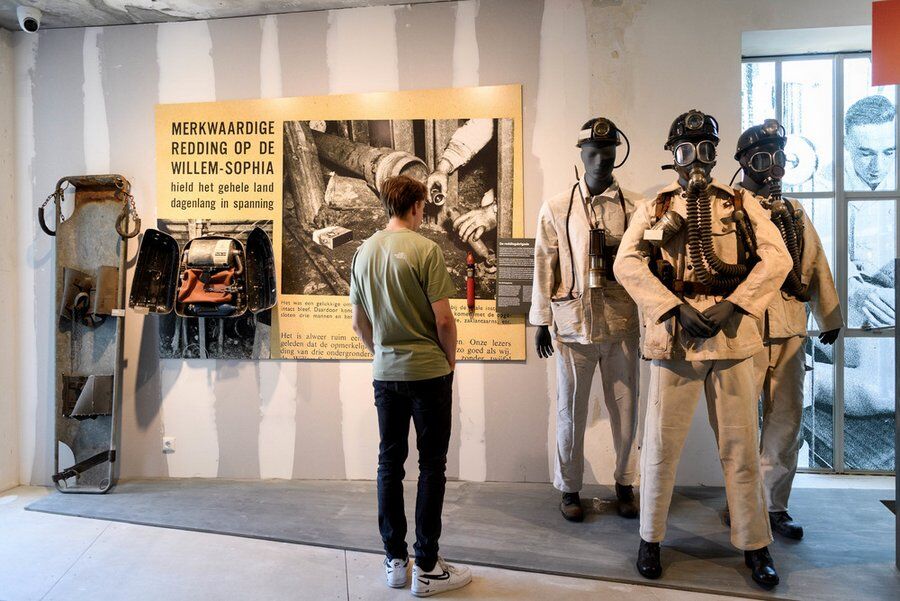 Finally, the top floor is called Colour. Here, the visitor is introduced to the transition and colourful future of the Mining Region.
The Dutch Mining Museum is open from Tuesday to Sunday from 10.00 to 17.00 (excluding holidays) and costs €10 for adults and €7 for children aged 4 – 10.