This clock in Salisbury Cathedral is thought to be the world's oldest… that is still working!
Once again it was the Dutch who were working at the cutting edge of technology (remember, their engineers were all over the UK at the start of the middle ages building canals, locks and drainage systems) when Bishop Ralph Ergham commissioned three Dutch clockmakers from Delft to build this clock in…. wait for it… 1386!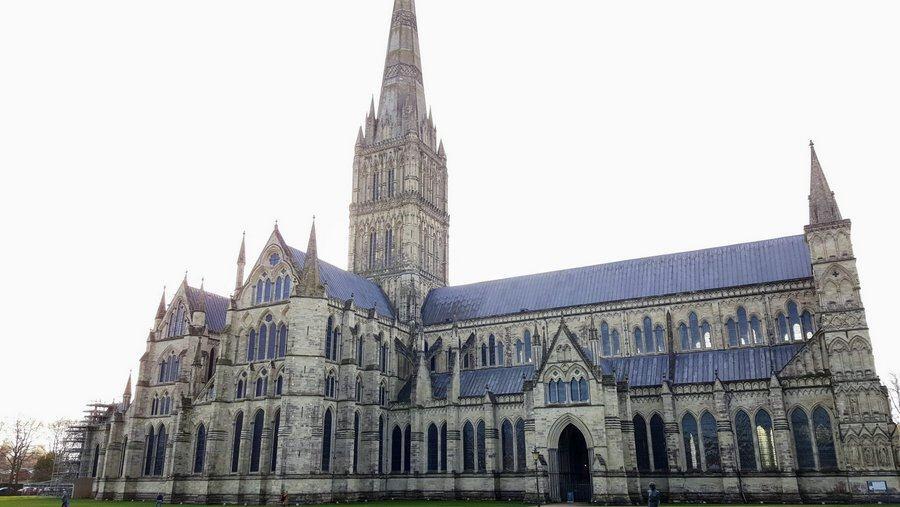 The clock has no hands or face. It was designed to ring a bell when it was first installed in a bell tower near the cathedral. When the tower was demolished in the late 18th century it was moved to the cathedral tower where it worked till 1884 when it was replaced by a new clock.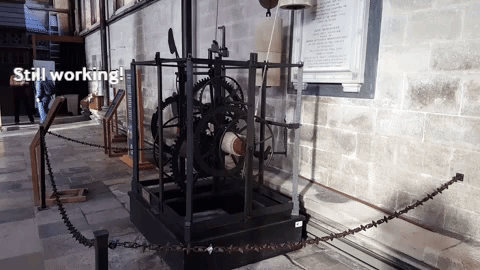 So, it's not the World's Oldest Continuously Working Clock because at that point it went into storage, but in 1956 it was taken out of storage and restored to working order here, in its current location in the nave, where it is 'wound up' (the weights are lifted) once a day.
The mechanism for striking the bell has been disabled, although it does still work and is used on special occasions.
How accurate is a clock that was designed and built in the 14th century and has been operational for 560 years?
Within 2 minutes a week. Not bad!
Declaration: I was visiting the cathedral as a guest of VisitWiltshire.