In the 55th anniversary year of the much-loved film Chitty Chitty Bang Bang, two of the vehicles that starred in the film are due to return to one of the filming locations as part of a commemoration service for Sally Ann Howes, who played Truly Scrumptious.
On Sunday 21st May 2023, both a reconstruction Chitty Chitty Bang Bang and the original 1909 Humber 8hp used in the film, will return to Russell's Water in Oxfordshire, to the spot where they filmed Truly Scrumptious driving the Humber into a duck pond as she encounters members of the Potts family, Caractacus, Jeremy and Jemima.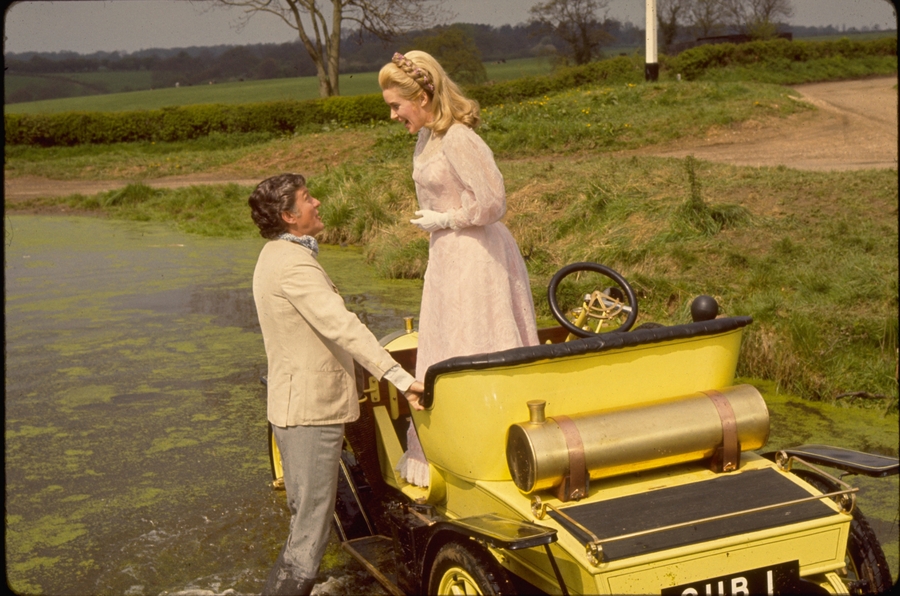 The vehicles, being provided by the National Motor Museum at Beaulieu in the New Forest, will be parked near to the pond as part of a commemoration service following the death of Sally Ann Howes in December 2021.
The service will include guests from Russell's Water Village committee, the National Motor Museum, and Sally Ann Howes' family members. A tree will also be planted together with a commemorative plaque alongside the pond, which has become a pilgrimage for fans of the film from across the world.
Six Chitty vehicles were built for the film, one of which, still owned by the filmmakers, Eon Productions, is on display in the National Motor Museum.
The Chitty attending the service has been built by an ardent fan of the film, Gordon Grant, and reconstructed from parts of the film vehicles that were salvaged post-production. It now also resides at Beaulieu and is available to visitors as a special ride experience, as well as for external hire.
Gordon Grant, who works as a set decorator in the film and TV industry. says "I consider myself lucky to have met Sally over the years, an incredible lady beyond her role as Truly Scrumptious. It seems fitting in the 55th anniversary year of the film to bring the vehicles to Russell's Water to mark her passing, which was not possible in 2021 due to the pandemic. I'd like to thank the National Motor Museum for supporting this, and for their ongoing maintenance and preservation of these iconic cars."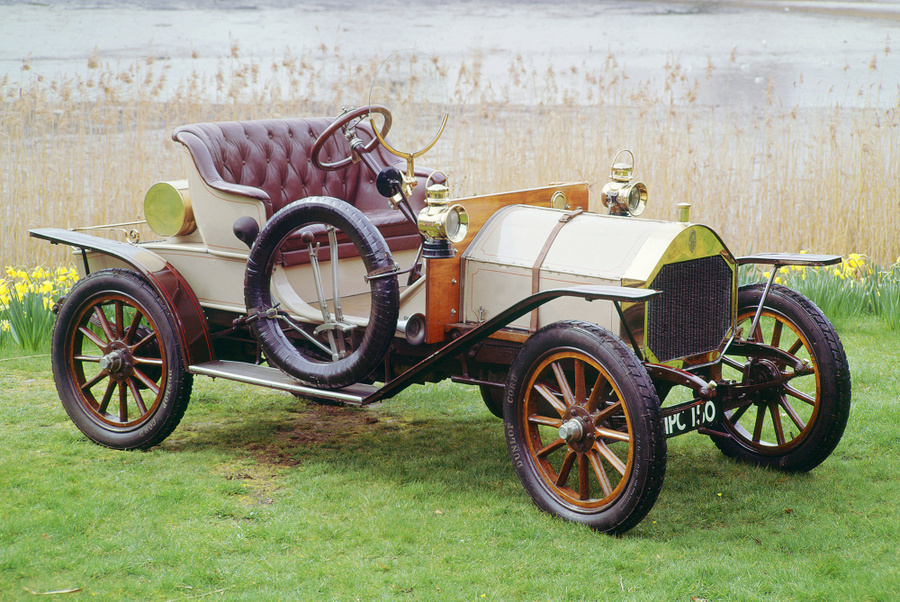 The 1909 Humber 8hp, driven by Truly Scrumptious, was originally purchased in 1959 by the late Edward, Lord Montagu of Beaulieu as a wedding present for his first wife, Belinda, Lady Montagu, and loaned to Eon Productions for the filming of Chitty Chitty Bang Bang.
The commemoration service will take place at Russell's Water in Oxfordshire from 11.30am on Sunday 21st May 2023.