The city of Erie in Pennsylvania on the east bank of Lake Erie, is considering the creation of a new ship museum using a Cold War era, Oliver Hazard Perry-class guided missile frigate.
The connection is Commodore Oliver Hazard Perry, the 19th century American naval commander, who is a local and national hero for defeating a squadron of six British warships on 10th September 1813, at the Battle of Lake Erie.
During the battle his flagship Lawrence was badly damaged forcing him to transfer his command to the brig Niagara. He took with him his battle flag emblazoned with the words "Don't give up the ship!" – an inspiring message for Americans, rather like Nelson's "England expects…".
The significance of his victory was that the United States gained control of Lake Erie and was able to regain sovereignty over the Ohio and Michigan territories.
Now, the Oliver Hazard Perry Shipyard non-profit organisation behind the project is hoping to create a floating naval museum and has approached the U.S. Navy to donate a de-commissioned Oliver Hazard Perry-class frigate. Negotiations are at an early stage but the navy has already selected USS Halyburton (FFG-40) for the role. USS Halyburton was decommissioned in 2014 and is laid up at the Philadelphia Naval Shipyard.
Now comes the difficult bit. The US Navy doesn't give away old ships easily, as Jacksonville, Florida discovered in 2018 after years of negotiation.
The CEO of the Oliver Hazard Perry Shipyard, Joe Pfadt, recently told local news site Go Erie that the Navy has a three-phase application process. They are on Phase 2 which includes engineering plans, an economic impact study and a market analysis – nearly 1,000 pages of documents – before they even move onto Phase 3 (towing & mooring plans)!
Clearly the project is going to take a lot of work, a lot of energy, and a great deal of money. And not everybody in Erie is convinced.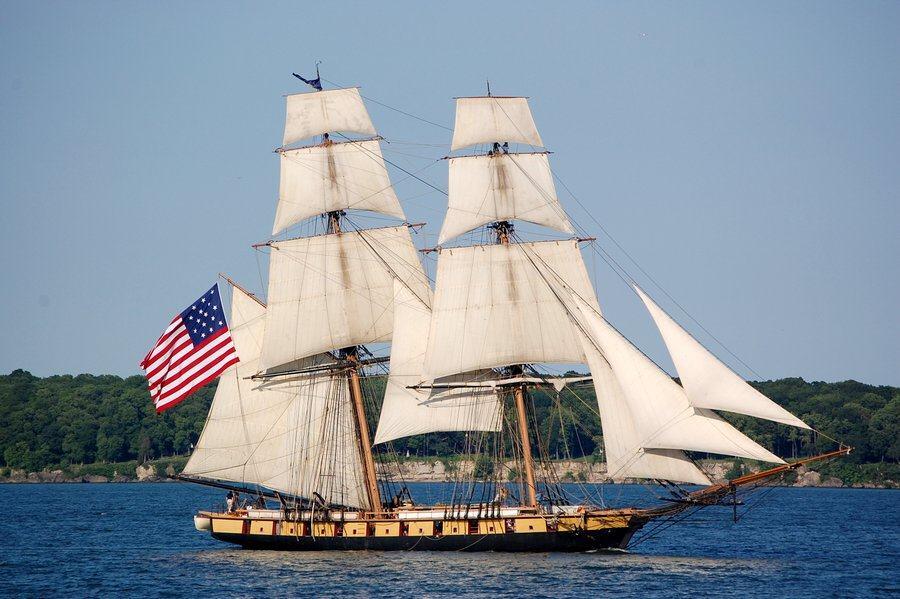 Erie already has a maritime museum who's star attraction is a full scale reconstruction of the brig Niagara. SSV Niagara (aka 'Flagship Niagara') is a 110 ft (33.7 m) Sailing School Vessel used for events, experiences, and sail training.
Local resident and former president of the Flagship Niagara League, Bill Welsh, wrote to Go Erie in September, arguing that there aren't enough resources or visitors to sustain two historic warships.
For me, there can never be too many museums ships, but realism has to step in. The going is already tough for this project, and if it finally does go ahead it will take a lot of heroic work and fund-raising to keep the dream alive. Sometimes – I'm thinking here of USS Clamagore at Patriots Point – as tragic as it is to lose a piece of history, there's nothing sadder than a once proud ship rusting or rotting away. If it doesn't work out you have to let them go.