Britain's original Formula 1 team, British Racing Motors (BRM), is marking its 70th anniversary by building three authentic 'new' 1950s V16 F1 race cars, and you'll be able to see the first later this year.
On 14th July 1951, a new team, BRM, entered two astonishing cars into the 1951 British Grand Prix at Silverstone; the BRM P15 model powered by their 1.5L supercharged V16 engine developing 600 hp.
That year, racing legends José Froilán González (Ferrari) & Juan Manuel Fangio (Alpha Romeo) fought it out to take first & second place respectively, but the motor racing world also sat up and took notice of the two BRM drivers, Reg Parnell and Peter Walker who were close on their tails despite the fact they had arrived at the last minute, and had neither practiced nor even qualified for this their debut race. Starting from 19th and 20th positions, they finished 5th and 7th!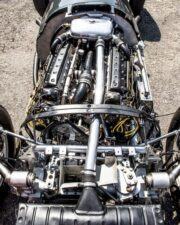 The BRM cars were spectacular and made a sound like no other. Unfortunately, a year later F1 changed the regulations and the P15 model with its amazing engine was not to race again, although BRM went on to race in 197 Grands Prix and win seventeen.
In 1999, José Froilán González, then 77 years old, accidentally over-revved the last remaining P15 during British Racing Motors' 50th Anniversary* celebration at Silverstone. Engine No. 2 was comprehensively 'lunched', according to to BRM's current technical partners, Hall and Hall and has remained in storage ever since.
Until now…
Hall and Hall have taken the 36,000 precision-engineered parts of Engine No. 2 apart and rebuilt it to be a template for three new engines.
Hall and Hall founder, Rick Hall, said: "It is a phenomenally complex engine, and there are a great deal of highly engineered parts to get right. Rebuilding and re-engineering many of the original parts has proved to be a key stepping-stone as we gear up for the manufacture of three all-new power units which will be at the heart of the new project.
"There is little margin for error with these parts, right down to 1,000th of a millimetre," he added. "For example, we had some earlier issues with the Rolls Royce supercharger, which we had to rebuild from scratch, so through trial and error we are flushing out these issues and also learning a great deal about how this engine behaves."
The re-built engine itself has been cautiously tested at Hall and Hall's dynamometer at RAF Folkingham, Lincolnshire, where the original BRM Formula 1 engineering team worked during the 1950s.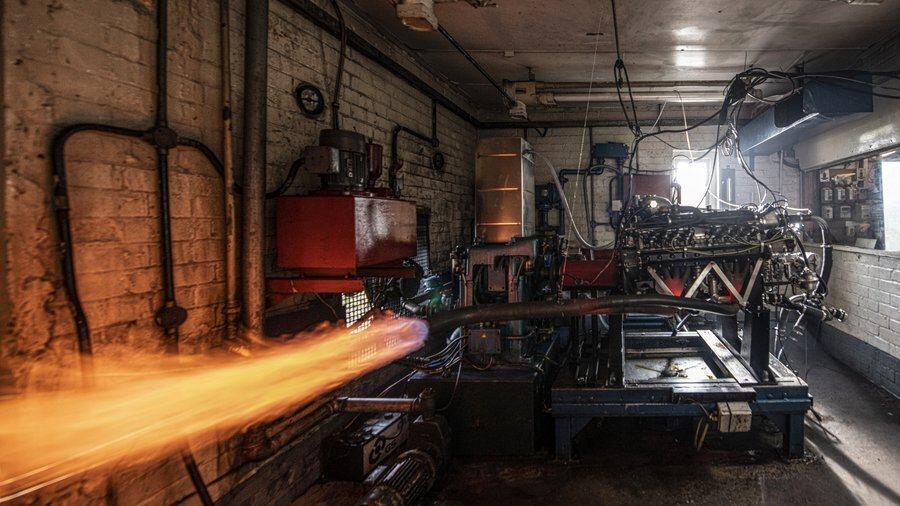 "We didn't want to push it too hard on the dyno", said Martin Smith, Hall and Hall's chief engine technician, "but even so we estimate we got about 550BHP at 10,000 RPM and 2.5 psi – which is a huge step forward as we continue to build our experience and understanding of this astonishing engine."
So, why are they building three 'new' P15 V16 BRMs?
Well, it turns out BRM discovered three unused chassis numbers which were originally allocated to the racing programme, but never built due to that change in the Formula 1 technical regulations. Now they can be built from scratch as authentic F1 machines and since they will have full FIA historic ratification, they can remain true to their original design – no need for new-fangled safety features!
The first of the new builds will be staying 'in the family' so to speak. It has been commissioned by John Owen, the 81-year-old son of BRM's original owner, who speaks about it here (Tip: Headphones on, volume up!)…
John Owen's car is expected to be delivered and presented in public later this year. Where and how? Well British Racing Motors tell me we can safely speculate that it is likely to headline at the UK's most popular historic car events in the Autumn.
Meanwhile another short film, "The Reawakening", will go live on Sunday March 21 at 12 noon GMT on the BRM website, britishracingmotors.co.uk, with further updates, including the progress of the all-new chassis and engines, available via BRM social media channels @britishracingmotors and on the website.
---
* I'm not sure why a 50th anniversary in 1999..? BRM was founded in 1945 and first raced in F1 in 1951.
Further Reading

…