Here's an interesting concept for eco-friendly, adventure tourism accommodation – a floating igloo houseboat.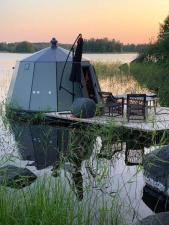 A Finnish company, AuroraHut, is producing a self-contained igloo boat™ that can be used as a houseboat on water in summer, and as an igloo on top of ice in winter.
The 12-sided (dodecagon) half glass pod is designed as a comfortable space for two people with a double bed, kitchenette, toilet and a scenic view.
The emphasis is on maintaining a zero-carbon footprint (or displacement!) in order to protect the wilderness environments they are likely to be used in. The pods are solar-powered in the summer and use an EFOY fuel cell during the winter. The fuel cell is fully automatic, silent and provides reliable off-grid power for the lights and devices in the AuroraHut, while ensuring there are no harmful effects on the environment and no emissions.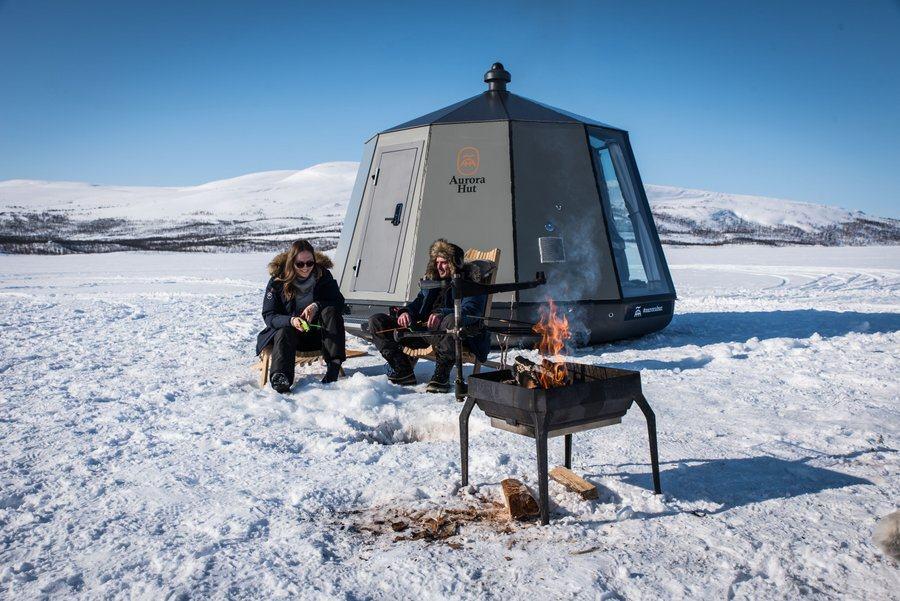 They are also easy to move, quick to set up and remove, and there's no need for building permits.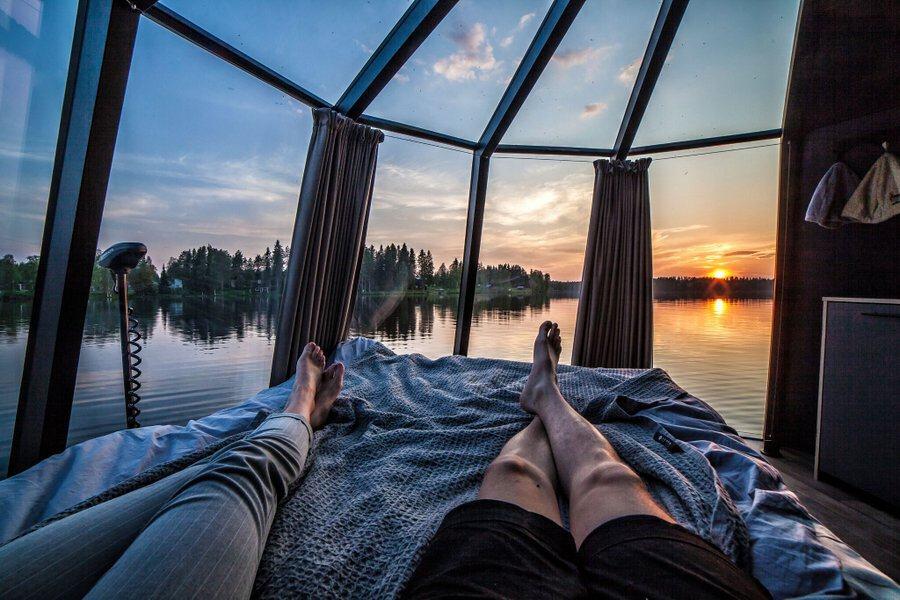 Aurorahut expects its floating igloos to be used for observing nature, ice fishing, husky sledge riding and for watching the Northern lights.