Canadian expedition cruise company, One Ocean Expeditions (OOE) in collaboration with The Royal Canadian Geographical Society (RCGS) has helped to find the Nova Zembla, a Scottish whaling ship that was wrecked near Buchan Gulf off the coast of Baffin Island in 1902.
Dr. Matthew Ayre and Dr. Michael Moloney, from the Arctic Institute of North America, University of Calgary and Fellows of the RCGS, made the discovery eleven days ago (31st August 2018) while travelling onboard OOE's 'Classic Northwest Passage and Greenland' voyage on the Akademik Sergey Vavilov expedition ship.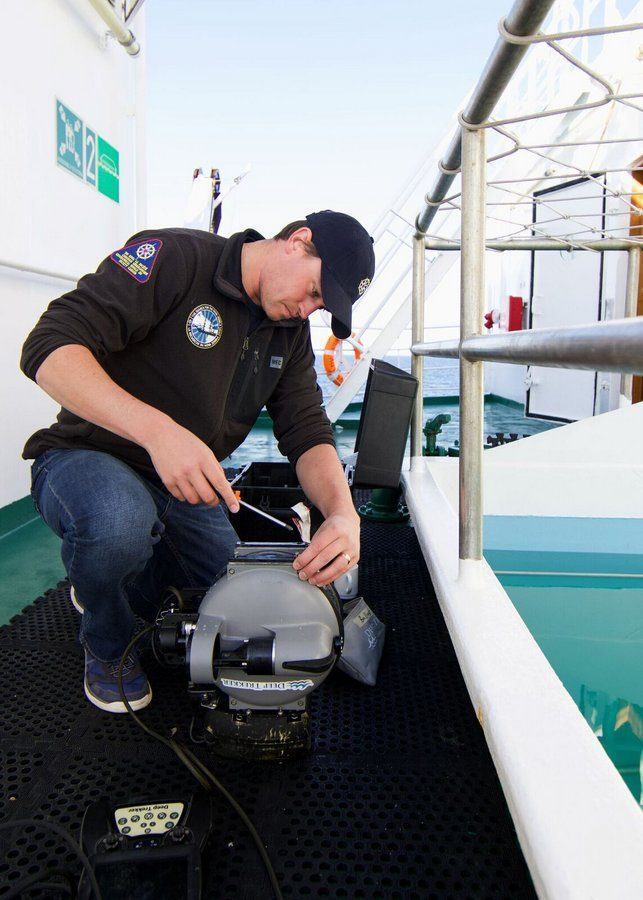 This discovery marks the first British whaling wreck in the eastern Canadian Arctic to be found and investigated. The finding of the ship will present an opportunity to "ground-truth" historical documents and understand more completely the operation of Arctic whaling ships.
This the second time One Ocean Expeditions has contributed to a discovery expedition to find a long-lost vessel.
In 2014 They provided the Vavilov, carrying Parks Canada's ROV (remote operated vehicle) and their AUV (autonomous underwater vehicle), on the successful Victoria Strait Expedition to find HMS Erebus, which had been resting on the ocean floor in near perfect condition for over 160 years. She and HMS Terror went missing on Sir John Franklin's ill-fated attempt to find a route through the Northwest Passage in 1845. HMS Terror was found in 2016.
"We are thrilled for the expedition team and their discovery of Nova Zembla. The significance of such a find is of great importance, and we'll continue to be a proud supporter and contributor in educational and scientific programs as well as historical outreach," says One Ocean Expeditions' Managing Director, Andrew Prossin.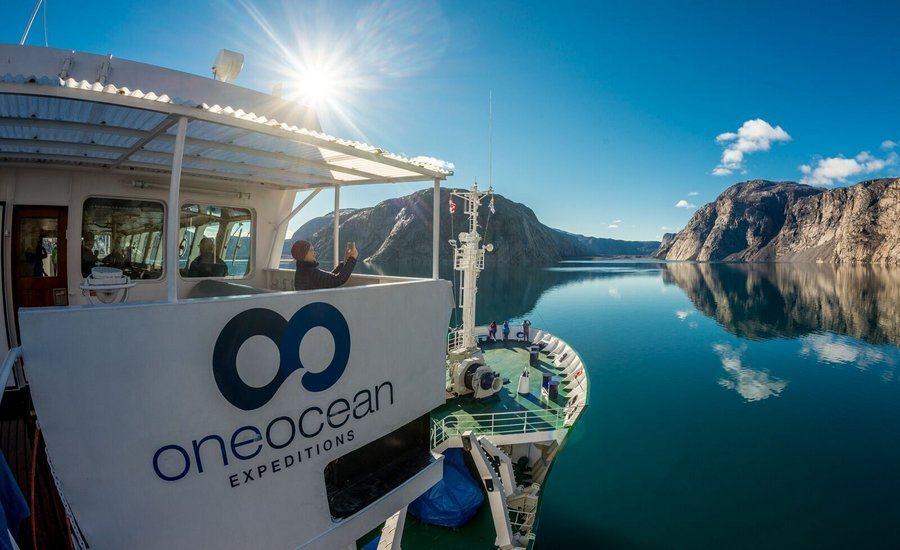 Information gained from the discovery of the Nova Zembla will complement past investigations of HMS Erebus and HMS Terror, continuing to tell the story of maritime nautical history in the Canadian Arctic, and OOE's cruise passengers get to share in the excitement by being on board, participating in the celebrations and enjoying presentations onboard by Dr. Ayre and Dr. Moloney. They even got a commemorative patch to wear!
Images: One World Expeditions