Space Center Houston¹ re-opened the Apollo Mission Control Center to the public yesterday, after a two-year restoration programme.
The mission control room, which was used during the Gemini, Apollo and Shuttle eras and became a National Historic Landmark in 1985, has been returned to the state it was in when the Apollo 11 mission landed on the moon in July 1969… right down to the ashtrays & coffee cups!
The $5 million restoration project included not just the Mission Operations Control Room (MOCR) itself, but also the Visitor Viewing Room, Simulation Control Room and the Summary Display Projection Room (also called the "bat cave").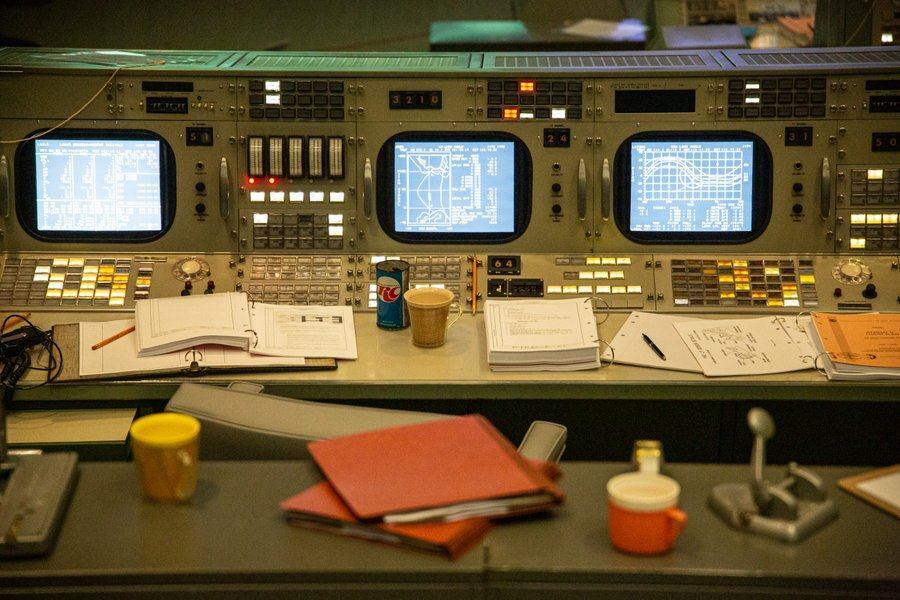 Guests will now see the restored flight control consoles with buttons illuminated and their screens displaying data used during the Apollo 11 mission. The five large screens across the front of the room have also been reactivated with projections to recreate the exact images seen during the Apollo 11 mission. Other details include period-authentic coat racks, chairs and a coffee station. Furnishings on the consoles include flight control manuals, ashtrays, pens, maps, coffee cups and headsets.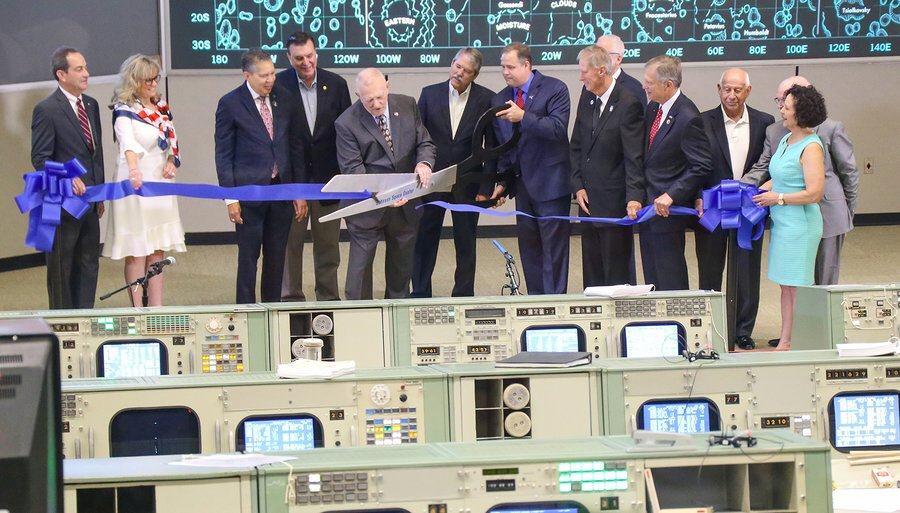 If there is one person who can verify the accuracy of the restoration, it's the legendary Flight Director Gene Kranz, who led the Apollo 11 Mission, the nail-biting Apollo 13 rescue & return mission, and many others from this room. So it was fitting that the restored control room was re-opened by him in a ribbon-cutting ceremony held last week, just as the world launches into a celebration of the 50th anniversary of the Apollo 11 lunar landing¹.
From today, Space Center Houston visitors will be able to see the newly restored room as part of the center's NASA Tram Tours and Level 9 VIP Tours.
¹ Space Center Houston is a Smithsonian Affiliate and the Official Visitor Center of NASA Johnson Space Center
² Apollo 11 launched on 16 July 1969. Neil Armstrong and Buzz Aldrin made the historic first lunar landing on 20 July, and together with Michael Collins, landed back safely on earth on 24 July 1969.