The wreck of an aircraft discovered in 1996 near Papua New Guinea could turn out to be the Lockheed Electra 10E in which Amelia Earhart and Fred Noonan disappeared on July 2, 1937.
William "Bill" Pennington Snavely, Jr certainly thinks it could be, but he is reluctant to speculate. So he has now established Project Blue Angel, the official investigation into the wreck, and is crowd-funding further investigation through a GoFundMe site.
Snavely became interested the the mystery of Amelia Earhart's disappearance in 2003 and took a unique approach to investigating it. Rather than concentrate on the end of Earhart's assumed track, he started from the beginning. Earhart was on one of the final, but most daunting, legs of her Round-the-World flight. She and her navigator, Fred Noonan, took off from the airstrip at Lai, heading east for the tiny Pacific island of Howland. Her route would take her over numerous islands and in 2005 Snavely began tracing her route and asking locals if there were any crashes or sightings in 1937.
During a chance conversation, he was told of an unidentified aircraft just off Buka Island that had been found by a free-diving fisherman. He asked if it was twin-engined, twin-tailed, and did it have 3 other clear Lockheed Electra characteristics? A few weeks later he had the answers – Yes!
Snavely hypothesizes that due to low fuel, Earhart may have decided to turn back, and the location of this wreck would be consistent with that strategy.
Local scuba divers went down to the wreck site, approximately 100 feet below the ocean surface, several times between 2005 and 2012 to survey the site for Snavely. In August 2018, members of Snavely's U.S. team conducted an investigation of the site. The team, led by former US Foreign Service Officer Richard Pruett, gathered measurements and other data to assist in evaluating the crash site. While the complete data is still under review by experts, initial reports indicate that a piece of glass raised from the wreckage shares some consistencies with a landing light on the Lockheed Electra 10E.
"Amelia's Electra had specific modifications done to it for this specific journey, and some of those unique modifications appear to be verified in the wreckage that's been found," said Jill Meyers, licensed pilot, aerospace engineer and Project Blue Angel's Public Relations Manager, "Every check box has been checked so far, as to if this is her plane or not."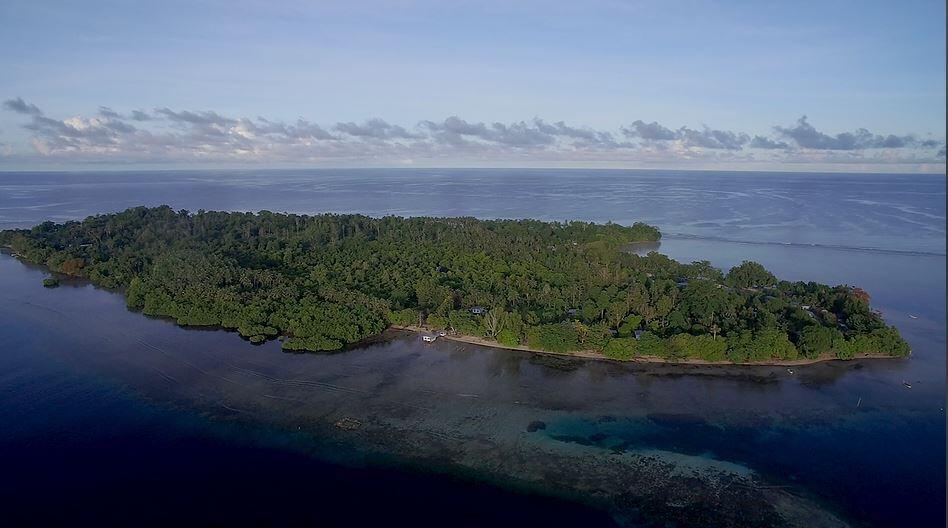 Project Blue Angel is planning another expedition to Buka in the spring that will include additional experts and advanced imaging equipment. Along with the expense that comes with a research project of this caliber, the team faces the challenge of an unstable underwater environment. Years of rough water and earthquakes are quickly eroding the wreckage, which is why the GoFundMe has been set up.
"While there is no way to be certain yet that this is definitively Amelia Earhart's Electra, the crash site may hold the clues to solving one of the world's greatest mysteries," said Snavely. "Amelia and Fred belong to history now; thus, they belong to all of us. It's time for us to come together and rewrite history."
There is more detail in this podcast interview with Bill Snavely made last year. You can save 9′ 30″ of your life by starting at that point in the recording!
UPDATE (19/08/2022): Not directly related to the story, but it seems Amelia Earhart's hometown of Atchison, Kansas, is building a museum dedicated to her. It is expected to open in 2023.