The Royal Air Force Museum has been awarded investment funds from The National Lottery Heritage Lottery Fund for its Inspiring Everyone: RAF Museum Midlands Development Programme.
The programme is designed to enhance visitor engagement at its RAF Cosford site in the Midlands*, with an immersive exhibition area exploring today's RAF, a new Learning Centre that will enable exploration, discovery and debate, and a purpose-built Collections Hub that will enable the Museum to conserve and care for more than 65,000 objects currently held in storage offsite, and share them with the public for the first time.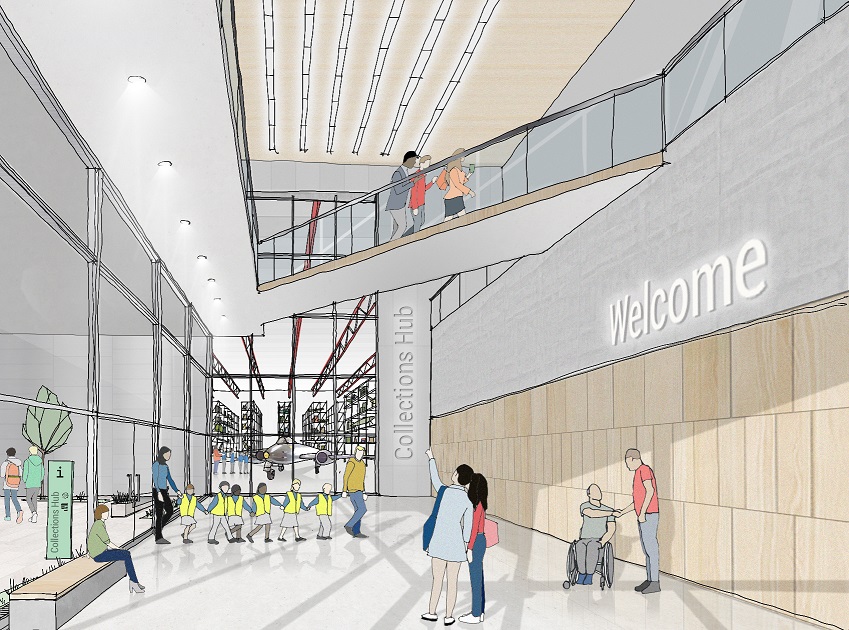 The project will also open up a new outdoor woodland area to visitors and support the Museum's ambition to achieve Carbon Net Zero by 2030.
The funding process is complicated and based on fund-raising by the museum itself with help from the National Lottery Heritage Fund. The RAF Museum project has initially been granted round one development funding of £713,222 by The National Lottery Heritage Fund, allowing it to progress with its plans. Detailed proposals are then considered by The National Lottery Heritage Fund at second round, where a final decision is made on the full funding award of £5million, the first round funding target towards a total of £22.1m for the whole project.
Building work is expected to begin by early 2025, and should be complete by summer 2027.
---
* The Royal Air Force Museum has two sites; one at Hendon, N. London, the other at RAF Cosford in the Midlands between Shrewesbury & Wolverhampton.