Croatia's long-awaited Peljesac Bridge was opened yesterday by Prime Minister Andrej Plenkovic. The stunning piece of engineering is a cable-stayed road bridge, supported by six pylons stretching 2.4km (1.5 mile) from the Croatian mainland to the Peljesac peninsula.
The significance of the bridge is that it ends the need for tourists, residents and businesses to take a ferry or cross through Bosnia's border check posts to get from the north of Croatia to the south. Bosnia & Herzegovina has a 9km wide land corridor to the Adriatic Sea which separates the bulk of Croatia in the north from the little strip of Croatian coastline with Dubrovnik and the Peljesac peninsula, which stretches out to the northwest. By jumping across to the peninsula, Croatia is reconnected.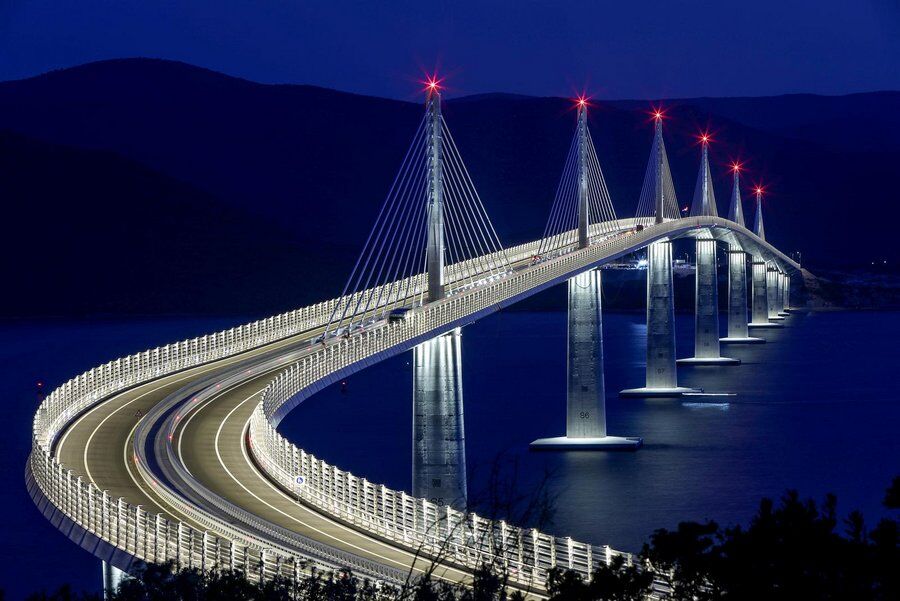 The bridge is expected to have a major impact on tourism. In particular the Croatian tourist authorities anticipate it will draw more European visitors to the south.
Director of the Croatian National Tourist Board, Kristjan Staničić believes that the bridge will reduce the dependence of the south and its tourism on air traffic.
"Although Great Britain and the USA are among the most important tourist markets for the Dubrovnik-Neretva County, the markets of Germany, Poland, France and Slovenia are also very important, as well as the domestic market, so a direct impact of the bridge on greater demand and arrivals from these markets is also expected".
The Peljesac Bridge was funded by the EU and built by a Chinese construction company.