EcoClipper have published the 2022 sailing schedule for their first cargo & passenger sailing clipper, De Tukker.
EcoClipper is a Dutch startup who believe that climate change has created a demand for emission-free shipping using traditional sail ships on regional and global routes. They plan to create a modern fleet of purpose-built large square-riggers for trans-ocean routes, and smaller re-fitted sail ships for regional routes. De Tukker is the first of those.
She was built in 1912 as a traditional Dutch coastal trader with a 40m barge-shaped hull and leeboards, which give her a shallow draft (2.4m)* enabling her to access small harbours around the North Sea, English Channel and Bay of Biscay.
Her schedule includes some of the major international shipping ports such as Amsterdam, London, Porto and Antwerp, as well as smaller ports such as La Rochelle in France and Penzance in Cornwall.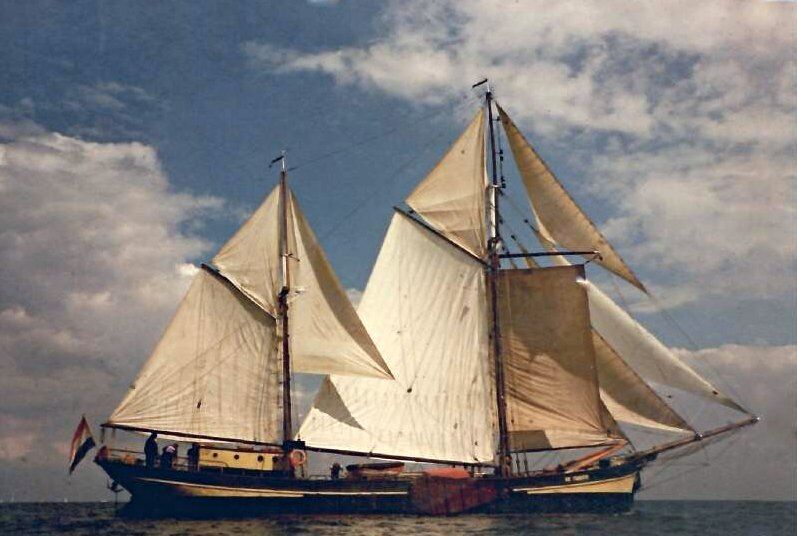 De Tukker has 60 cubic meters of cargo space and will be able to carry a maximum of 70 tonnes of cargo… AND up to 12 paying guests, who are invited to get involved in the sailing of the ship (appropriate, because she was a sail training ship in the 1980s), but are also welcome to just relax and enjoy the unique experience.
The ship is currently undergoing refit work at Talsma Shipyard in the Netherlands.
De Tukker's schedule starts on 15 August 2022 with a crossing from Den Helder in the Netherlands to Brixham in Devon, where she will discharge and load cargo & passengers before heading to Porto in Portugal.
The EcoClipper shipping company was founded in 2018 by Captain Jorne Langelaan, co-founder of Fairtransport, who says:
"The 2022 sailing schedule provides a good mix of both larger ports and small harbours. This will increase visibility of the sail cargo and sail travel industries. It's fantastic to be able to work in tandem with other sail cargo companies too, we all have a lot to offer and we are all moving towards the same target: to ultimately reduce shipping emissions and provide the tried and tested method of sailing as a viable transport option."
EcoClipper has been talking to future partners such as broker New Dawn Traders, sailing holiday agent Classic Sailing and sustainable ferry service FairFerry.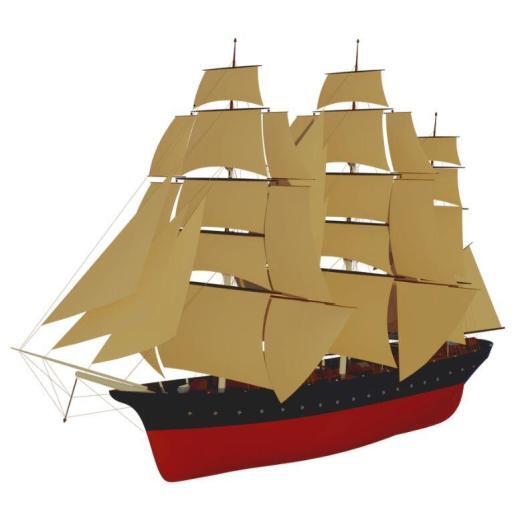 De Tukker will showcase the opportunities for sustainable shipping using sail, as the company raises investment for its future fleet of EcoClipper500 ocean-going ships.
These new steel ships will be based on the design of the Dutch clipper Noach (1857), but using modern construction techniques. Each will have three square rigged masts carrying a maximum of 29 sails totalling 1580 square metres of sail. They will carry up to 36 trainees, 12 passengers and 500 tonnes of cargo across the globe.
Langelaan has hired the marine technology consultants Cape Horn Engineering who use Computational Fluid Dynamics (CFD) to model hull profiles. They hope to improve the performance of what was already one of the world's fastest clipper ships, and maybe add some tech such as hull-based hydro-turbines to power the ship's electrics.
---
* The draft of De Tukker has been increased by adding an extended keel to make her more stable under sail.
Further Reading

…