It's a serious piece of engineering, can you guess what Blue X is?
Blue X is a wave machine, designed by Mocean Energy to generate green energy from the movement of the waves. Essentially, it pivots in the middle, and that's where the generator is.
This 10-kW prototype was pulled from the waters of Scapa Flow in the Orkneys after 154 days generating a steady 5-kWs with peaks up to 30-kWs in 2.3m seas.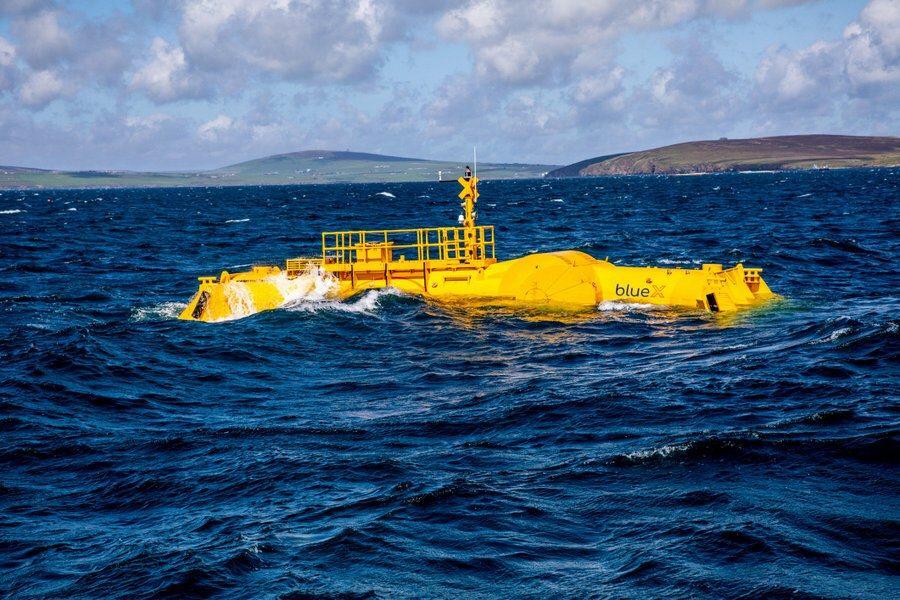 Now Mocean Energy have secured £730,000 equity funding to advance the design of their next-generation Blue Star and drive its adoption in subsea oil and gas.
Yes, that does sound counter-intuitive; green energy to assist with carbon extraction, but the idea behind their 'Renewables for Subsea Power' project is to show how their technology can be coupled with underwater energy storage to provide reliable low carbon power to subsea equipment and autonomous underwater vehicles… for which there is a commercial demand.
Mocean Energy Managing Director Cameron McNatt explains: "This year we'll start fabricating Blue Star 10 – a 10 kW machine based around the Blue X design which will begin commercial trails in 2023. In parallel we are developing our next-generation Blue Star 20, a 20 kW machine based on a new optimised geometry, which will include solar panels and a novel direct drive generator, with trials and rollout targeted for 2024-25.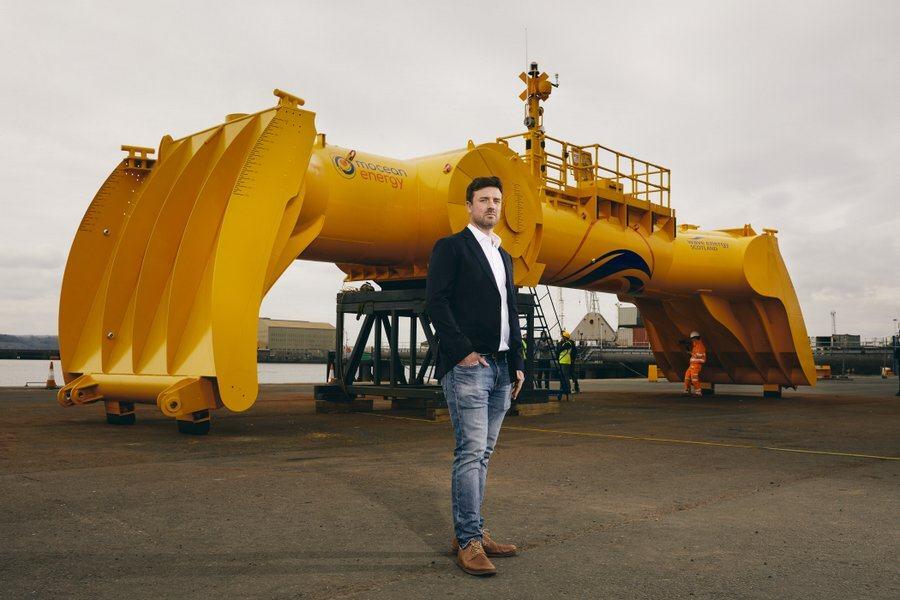 Meanwhile, they plan to put the prototype back in the sea and connect it up to a subsea battery, which in turn will power an Autonomous Underwater Vehicle (AUV). The oil & gas industry may be lead adopters of this technology, but there are other applications including basic renewable offshore power to the grid.
There's an overview of the Blue X project here…
So, if you are in the Orkneys training your binoculars out to sea, and you spot a 20-metre, 38-tonne, yellow thing, flexing in the waves… now you know!
---