The luxury hotel brand Kempinski is to open a floating hotel in Dubai in 2023.
The Kempinski Floating Palace will be anchored next to one of the most exclusive beach stretches in Dubai on Jumeirah Beach Road. The main hotel building will be surrounded by 12 floating luxury villas which are designed to be self-sufficient and capable of sailing to other anchorages if so wished.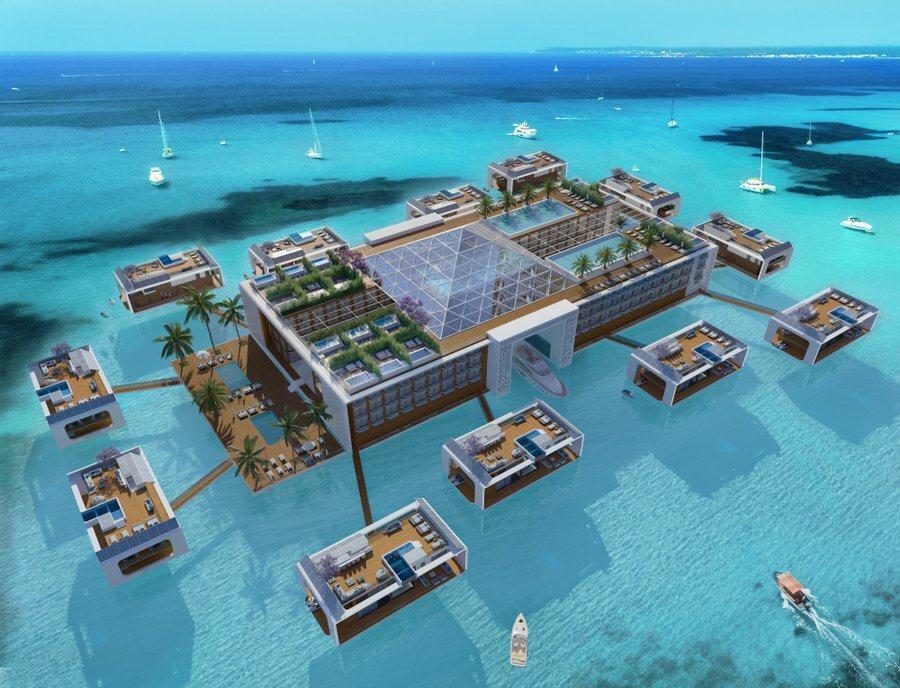 Guests will be brought to the 156-room & suite hotel, or to their villas by speed boats – unless of course they have their own boat. There is yacht parking for up to 16 yachts, and a helipad.
The main hotel building is structured in four parts connected in the middle by a glass pyramid under which large yachts can dock at the centre of the hotel. It will have all the facilities of a 5-star hotel including gourmet restaurants, bars, a spa, swimming pools, boutiques, and banqueting spaces.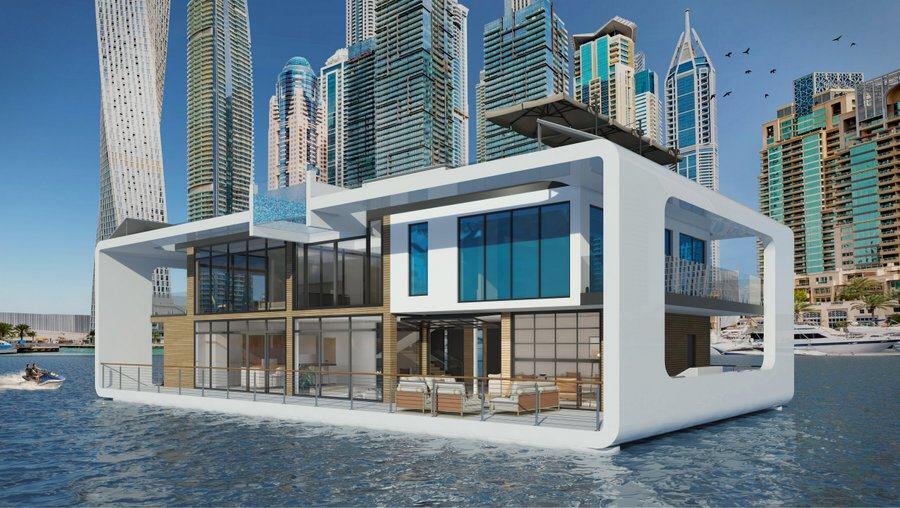 The 12 luxury villas, attached to the hotel by pontoons, are available for sale but also for rent by hotel guests. The 2,3 or 4-bedroomed villas will have two floors, a glass-bottomed dining room, and a roof terrace with infinity pool. They will be equipped with solar panels and are designed to be environmentally friendly. They come with liveaboard staff and crew, and, powered by two Caterpillar marine diesel engines, can cruise to other locations at up to 6 knots.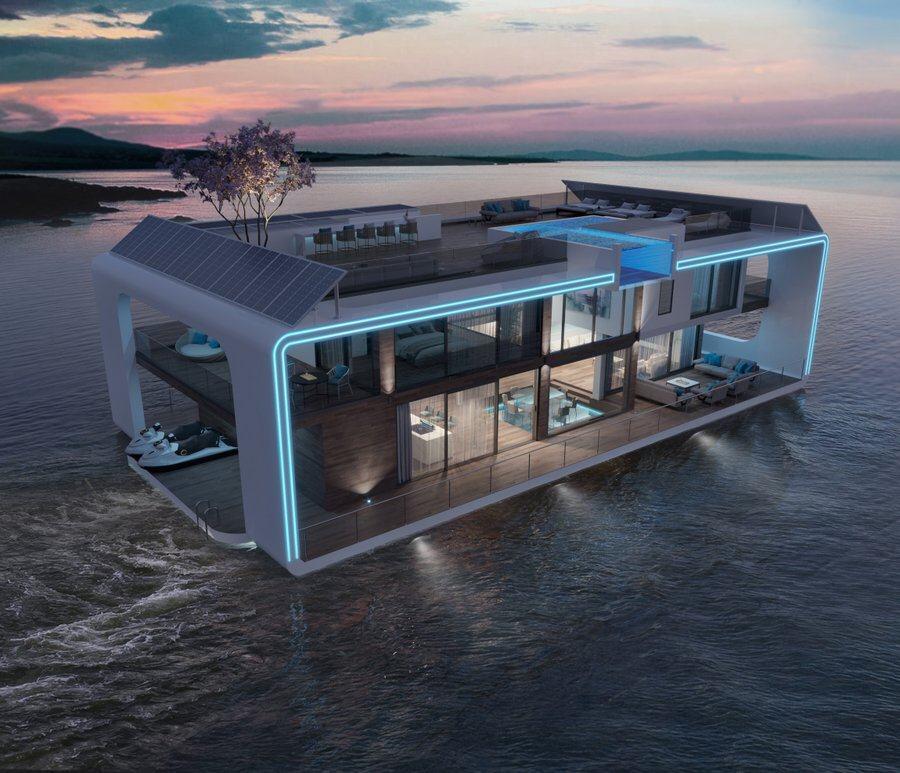 The floating hotel and its villas are being constructed by Seagate shipyard, an Emirate company established in 2017 in Dubai to be the pioneer in building floating facilities in the region. Seagate's sister company Giza shipyard in Egypt, has been building and maintaining floating facilities since 1984 in more than 10 countries around the world.
---