The 'We Have Ways to Make You Talk' podcast has become hugely popular with WW2 history fans, experts and historians alike since it began in March 2019. Last weekend many of them gathered in some fields near Silverstone, Buckinghamshire, for the first 2-day 'We Have Ways Fest' (Fest-ival).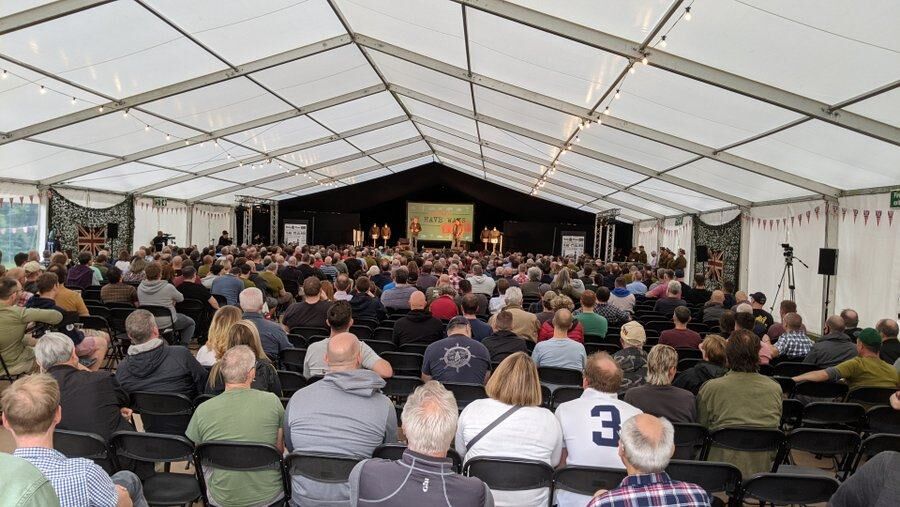 Comedian & military history buff, Al Murray, and historian/author James Holland have produced 377 episodes of the podcast, covering almost every aspect of World War Two from complex military campaigns & strategy, to the personal stories and experiences of those still with us, and the written testimony of those not. That's an average of just under three episodes a week!
Most of those episodes will have guest experts, historians and authors joining Al & James to talk about specific subjects. Sometimes there are aging veterans talking of their experiences, and sometimes there will be episodes making up a serialised reading from a book.
No surprise then that the podcast has built a loyal fan base through Patreon, paying for extra content, 'live' content and closer participation. This cadre is known as the 'Independent Company'. (Since it is now 2,500+ strong and growing, perhaps it should be renamed the Independent Brigade!) And no surprise that the Independent Company members have been eager, especially after lockdown, to gather together, share some beers and talk about WW2.
Since James Holland is co-founder of the well-established Chalke Valley History Festival, it's also no surprise that this first specialist WW2 festival should come with re-enactors, and a ton of historic military vehicles, many of which went 'bang'… loudly and often!
So, how was it?
Well, it was great fun, very friendly, and the weather behaved…mostly.
Al & James and their production company, Goalhanger Films who organised the event, have not released any numbers yet (…and may not. Festival organisers tend to be cagey about sensitive commercial info like that.), but my rough guesstimate is that there were around 800 – 900 visitors and maybe 100 – 150 participants (speakers, re-enactors, etc), of which 400 – 500 camped over the 2-night weekend.
Highlights included: veterans Colin Bell (Mosquito pilot) and Stan Perry (Sherman tank commander, Sherwood Rangers) talking about their wartime experiences; a debate on Market Garden with Gen. Sosabowski's great grandson on the panel; historian Katja Hoyer on the aftermath 1945-49 in Germany; some amazing demonstrations and talks on military vehicles; lots of artillery demonstrations and the nightly firing of a deafening AA gun; a modelling exhibition, model shop, bookshops and other accessories; oh yes, and a performance from The Pub Landlord aka Al Murray :).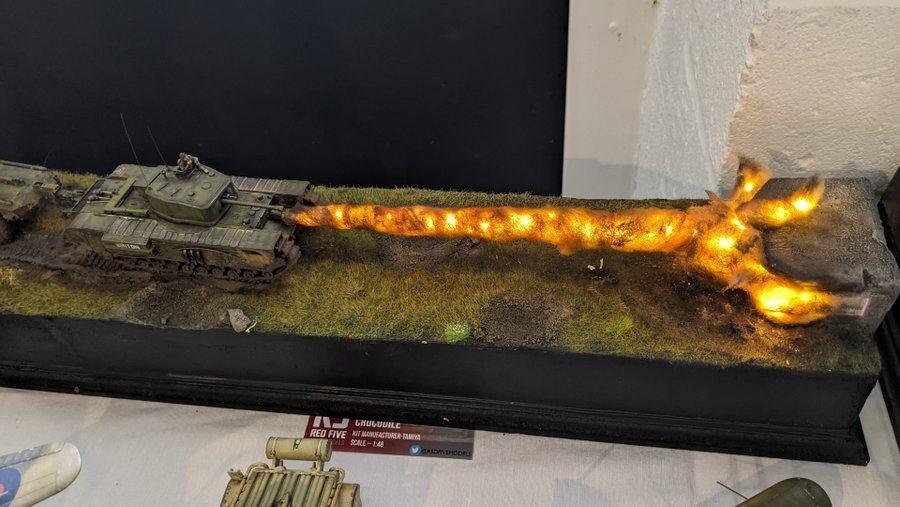 You can see the programme and festival map here (though probably not for long). And you can see what others thought of it all by searching for the festival hashtag, #warfest on Twitter.
And your point is…?
Well, given how well it went and how enthusiastic everyone was, I think it's pretty likely there will be a repeat next year. James & Al have not specifically said so, but the tea leaves definitely point in that direction!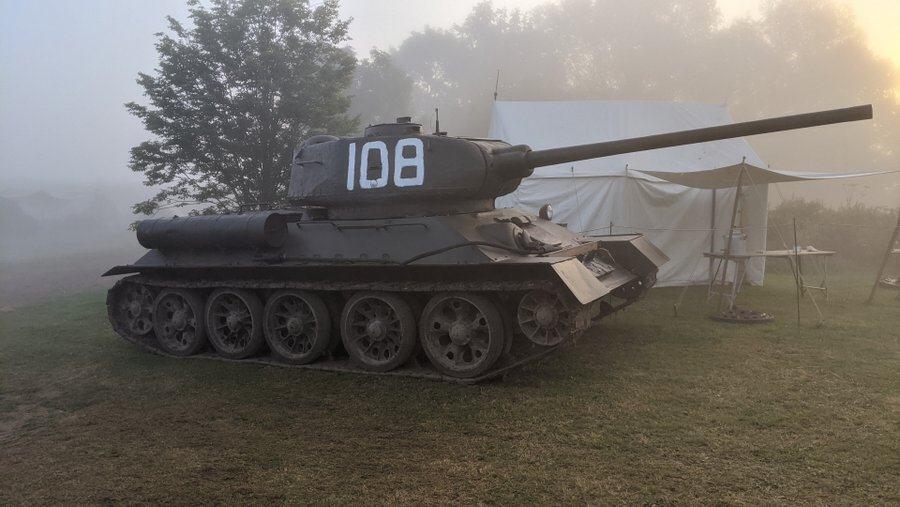 So, if you like the sound of it, and you want to participate, I'd suggest you start listening to the podcast and sign up for the Independent Company. That way you'll get the details as soon as they are released, and you'll have time to plan your journey from Australia/USA/Canada/Europe, … or just down the road, from London, like me.
---
UPDATE (27/09/21): Al & James have now confirmed there will be a 'We Have Ways Fest' in 2022 🙂
UPDATE (05/12/2021): Date confirmed as 22 – 24 July 2022. (H/T Paul Hart)