Filming starts next month on the next big-budget war movie, Devotion, which tells the real life story of U.S. Navy pilots Tom Hudner and Jesse Brown.
The History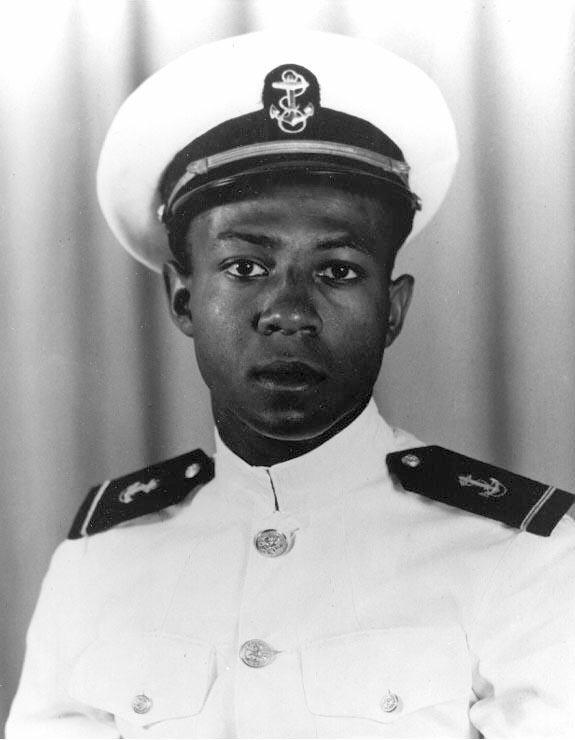 The duo came from completely different, post-World War II, backgrounds. Tom was a white New Englander from a wealthy family who graduated from Annapolis (1947). Jesse was a sharecropper's son from Mississippi, who joined the Aviation Midshipman program from Ohio State University and became the first African-American naval aviator when he graduated (1948) from Pensacola.
They became friends in early 1950 when they were both assigned to the VF-32 fighter squadron flying F8F-1 Bearcats in the Mediterranean on board the carrier USS Leyte.
In June that year the Korean War broke out. USS Leyte returned to the United States where the squadron was re-equipped with F4U-4 Corsairs, before sailing for Korea.
On 4 December, Brown and his wingman Hudner are in a flight of six Corsairs led by Squadron Leader Dick Cevoli through appalling snowy conditions to give air support to a regiment of the First Marine Division, who are battling the Chinese in sub-zero temperatures around the Chosin Reservoir.
Jesse Brown's plane is hit by small arms fire from the ground, loses fuel and, when the engine cuts out, is forced to crash land in deep snow. Determined not to leave him, Tom Hudner crash lands his own aircraft alongside, jumps out and attempts to rescue Jesse who is trapped in his cockpit by his legs.
Sadly the attempt was futile. Jesse's legs were crushed. He was losing blood and losing consciousness. Neither Tom Hudner nor the crew from a US Navy rescue helicopter, could break him free. As the sun set and the temperature plummeted even further, Jesse Brown died and the rescue was abandoned.
The Movie
Devotion the movie is being directed by JD Dillard (Sleight, 2016 and Sweetheart 2019), with the screenplay by Jake Crane and Jonathan A. Stewart, based on the book Devotion by Adam Makos. Makos had spent several years collaborating with Hudner before publishing the book in 2015.
Lieutenant Tom Hudner is being played by Glen Powell, with his partner Ensign Jesse Brown played by Jonathan Majors.
Jesse Brown's wife, Daisy, will be played by Christina Jackson. Squadron leader Dick Cevoli is Thomas Sadoski, and Joe Jonas plays VF-32 pilot Marty Goode.
As yet we only know that shooting starts in Georgia in February. When and how it'll be distributed we've yet to find out.
Back to the History
For his heroic efforts on behalf of his friend, Tom Hudner was awarded the Medal of Honor. Jesse Brown was posthumously awarded the Distinguished Flying Cross for gallantry. In 1973, with Jesse's widow, Daisy, and Tom Hudner present at the ceremony, the Navy named a frigate after him – the USS Jesse L. Brown.
Later that year, Tom Hudner retired from the Navy as a Captain.
The movie is timely. Almost four years ago, a new Arleigh Burke-class destroyer was christened in his presence, USS Thomas J. Hudner.
Sadly, before she was commissioned, Hudner passed away, aged 93, on 13 November 2017 and was buried with honours at Arlington National Cemetery.
Feature image: Vought F4U Corsairs from VF-24 aboard USS Princeton off Korea in 1951 (USN Archive)
---
UPDATE (02/08/2022): We now have a release date, 23rd Nov 2022, and a trailer!