Havila Voyages, the new operator on the Norwegian 'Hurtigruten' Coastal Service route in Norway, is building four new ships with eco-friendly hybrid propulsion systems. The first two ships will go into service next year.
There's been something of a sea-change in Norwegian coastal waters. The legacy operator, Hurtigruten AS has been operating the historic Hurtigruten  route between Bergen & Kirkenes since the subsidised contract was first offered by the Norwegian Government in 1893 to improve communications along Norway's long and jagged coastline – which it certainly did! Mail that might take weeks or months to arrive could be delivered in days!
However, in 2018 the Norwegian Ministry of Transportation and Communications decided to make the route more competitive by splitting the service into three contracts from 2021 to 2030. Hurtigruten AS won two of those contracts and will operate seven ships on the route. Newcomer Havila Kystruten ("Coastal Route")* took the third and will operate four new ships. The 11 ships will sail year-round between Bergen and Kirkenes, with daily departures, calling at 34 ports.
The new contracts also come with environmental targets and for this reason both companies are ramping up their green technologies.
Hurtigruten AS's existing ships are being reffited to meet the new emission standards.
Havila has the advantage of building from scratch so the new ships will run on Liquefied Natural Gas (LNG) and battery power. The batteries – Havila calls them "the world's largest battery packs" – will enable the ships to sail through fjords and other vulnerable areas for up to four hours, quietly and emission free. The batteries will then be charged in the numerous ports along the route, using clean hydropower**.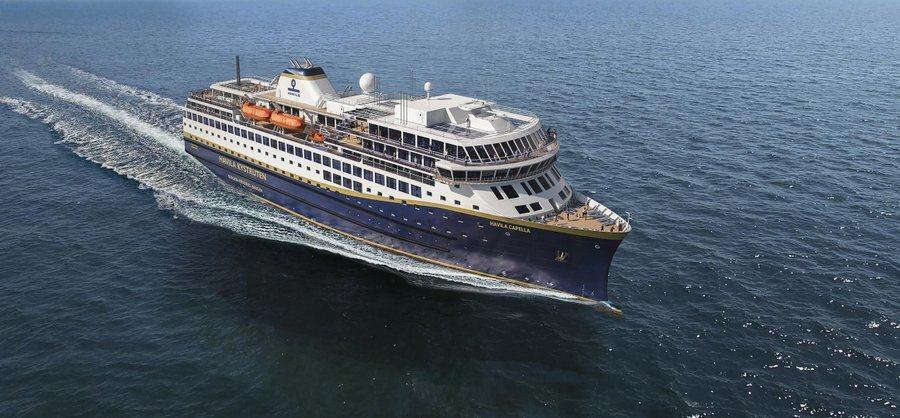 Additionally, the hulls are specially designed to be energy efficient in the Norwegian coastal conditions – using as little power and therefore emissions as possible.
Meanwhile, surplus heat is recovered from the cooling water, the sea and the energy management system.
The combination of these changes means that each ship's CO₂ emissions have been cut by around 25% and Nox by 80-90%.
All four Havila Voyages vessels are under construction at the Tersan shipyard in Turkey. The first two, Havila Castor and Havila Capella, will operate from 2021. The second pair, Havila Polaris and Havila Pollux, will join them in 2022. Bookings can now be made through travel agents and will be bookable online later in 2020.
---
* Havila Kystruten is being marketed  as Havila Voyages in the UK. The family-owned Norwegian shipping company is no stranger to these waters. The company already operates 23 ships in the offshore marine industry, working on subsea construction, anchor handling and platform supply.
** Hurtigruten AS is also using hybrid systems. They have been planning to "power ships using waterfalls" since 2014. Their expedition ships, Roald Amundsen and Fridtjof Nansen, are already recharging their battery packs in port from hydroelectric outlets.