SWAROVSKI OPTIK are today launching a revolutionary optical device that pairs with a phone app to identify and catalogue wildlife.
Swarovski is well known around the world as a costume jewelry manufacturer, but they also put their glass grinding skills to other uses and the Optik division, which is based in the Austrian Tyrol, specialises in the development and manufacturing of long-range optical instruments such as binoculars, spotting scopes, rifle scopes, and optronic instruments.
Their new product, the SWAROVSKI OPTIK dG (digital guide), is the first long-range optical device that allows nature enthusiasts to observe, identify and share sightings of birds and other animals.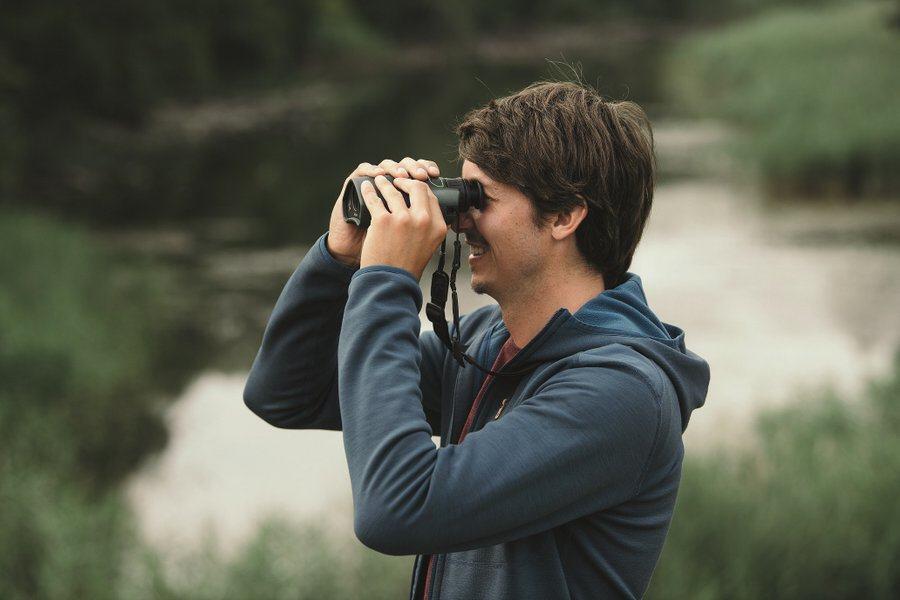 The company says…
"After utilising the 8x magnification power of the dG optical device to locate birds and mammals, users can digitally document images and videos of their spot via the integrated, high-resolution camera. With the simple push of a button, the images and videos are then transferred to a smartphone and automatically identified by the Merlin Bird ID app or the dG Mammals app, which instantly provide information about the species spotted."
"Social birders can also use the SWAROVSKI OPTIK dG app to share their discoveries in real-time with like-minded nature lovers via the device's integrated Wi-Fi hotspot, which allows up to five other users within a five-metre range to live stream sightings on their own device."
The eagle-eyed among you (see what I did there?) will have noticed that I have strayed off-topic – I don't usually write about birding or nature – but the extrapolation is obvious. If you can pair the device with bird or mammal identifying software, you can pair it with software to identify other things at a distance… like trains, ships, or aircraft – handy at an airshow!
Unfortunately, I suspect most birders and nature lovers pride themselves on being able to spot a rare animal and identify it themselves. Similarly, if Swarovski ever did expand the range, I can hear indignant aviation enthusiasts telling their dG "Don't be daft! That's not a Typhoon, it's a Rafaele!", and I'm not sure how many birders or avgeeks will be ready to part with the dG's £2,040 price tag when it goes on sale in April.
By the way, Swarovski have a rather interesting brand museum at their base at Wattens outside Innsbruck.