One of Hamburg's World War Two giant flak towers (Flakturm) is to have a 136-room hotel built on the top three floors.
The NH Hotel Group has won the tender to operate the NHow hotel, which will have a bar, cafe and a spectacular roof-top garden with panoramic views of Hamburg.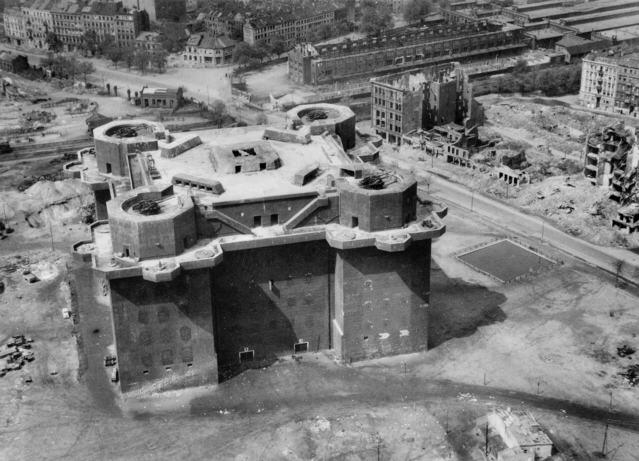 Flakturm IV was one of eight flak towers built in Berlin (3), Hamburg (2) and Vienna (3) to provide a bomb shelter for thousands of residents, a medical facility, and a platform for four 40mm AA guns. It was built by over 1,000 forced laborers in 1942 in the St Pauli district of Hamburg, in under 10 months.
After the war it was used for much needed apartments and then became a media centre with a TV station, radio stations, studios and night clubs.
Now the building will be re-developed as a five storey pyramid with the top three floors housing the hotel, which will open in 2021.