A visit to the the historic Geevor Tin Mine in Cornwall includes a chance to walk down into part of the tin mine itself, if you can do it under your own steam, but not everybody can – until now.
A new 360-degree virtual reality tour launched today will open the mine up to a wider variety of visitors of more ages and abilities.
The VR tour, viewed through an Oculus headset, gives access to parts of the eighteenth century mine-workings and twentieth century mill, to people who would not otherwise get to enjoy all Geevor has to offer.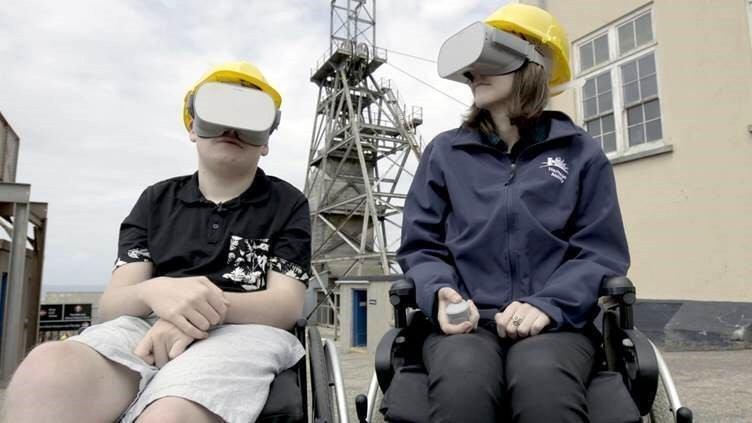 The initiative is led by Heritage Ability, part of the disability charity Living Options Devon, which has been working closely with Geevor and a 360° film-making team from Soundview Media.
Soundview has created "flythrough" footage of the tunnels and the mills as well as amazing aerial views of the cliff-top site – all with a tour-guide voice-over and optional subtitles – to replicate the journey for those who cannot make it themselves.
The Geevor Tin Mine in its dramatic setting on the cliffs near Land's End, consisted of more than 100 miles of tunnels that stretched a mile underneath the sea. Since its closure in 1990 the tin mine has operated as a museum and education centre for Cornish mining, keeping this vital part of history alive in the 'Cornwall and West Devon Mining Landscape' which is a UNESCO World Heritage Site.
And the timing is good. With the new and final series of Poldark about to be aired, it is expected that more fans will come from far and wide to experience what Cornish tin mining was all about.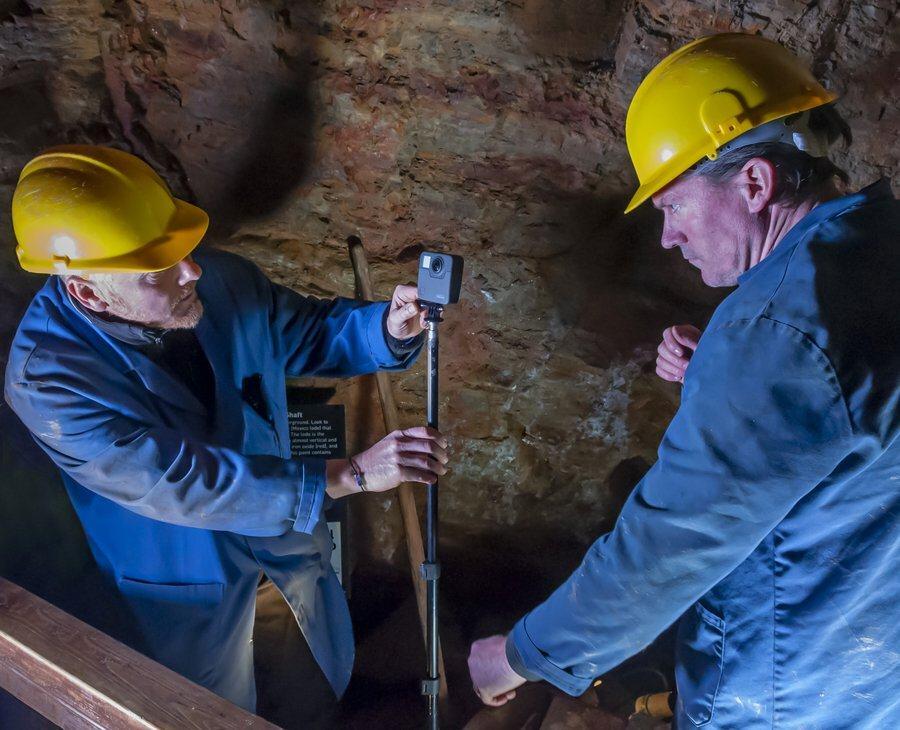 The tour was created as part of Heritage Ability's "Virtual Heritage Project" which was made possible with the £5000 they won for being voted Best Heritage Project in 2018 in the annual Lottery Good Causes competition.
"We're working with twenty heritage sites across the South West with an aim to achieve 'Accessible Heritage for Everyone'," says Maryann Soper from Heritage Ability. "That doesn't just relate to people with physical disabilities but also to those with anxiety, mental health and learning disabilities, or simple geographical limitations. We're funded by the National Lottery Heritage Fund, so ultimately this is all made possible by National Lottery players."
It's easy to think of other heritage sites, like Big Pit in Wales, that could benefit from this sort of initiative.