The hugely successful HBO series Chernobyl has triggered a surge of interest in nuclear tourism, not only to the Ukraine¹, but also to Lithuania where much of the TV series was filmed and there is a sister-reactor.
Just one year after the catastrophe in Ukraine, a second reactor whose construction was similar to the one in Chernobyl, began operating in Lithuania's nuclear power plant. This is why, when it came to finding a location for shooting some of the main scenes for Chernobyl, the Ignalina Nuclear Power Plant (INPP) was the natural choice. The film crew were able to enter the closed complex and even climb on top of the reactor, an experience which can also be enjoyed by tourists.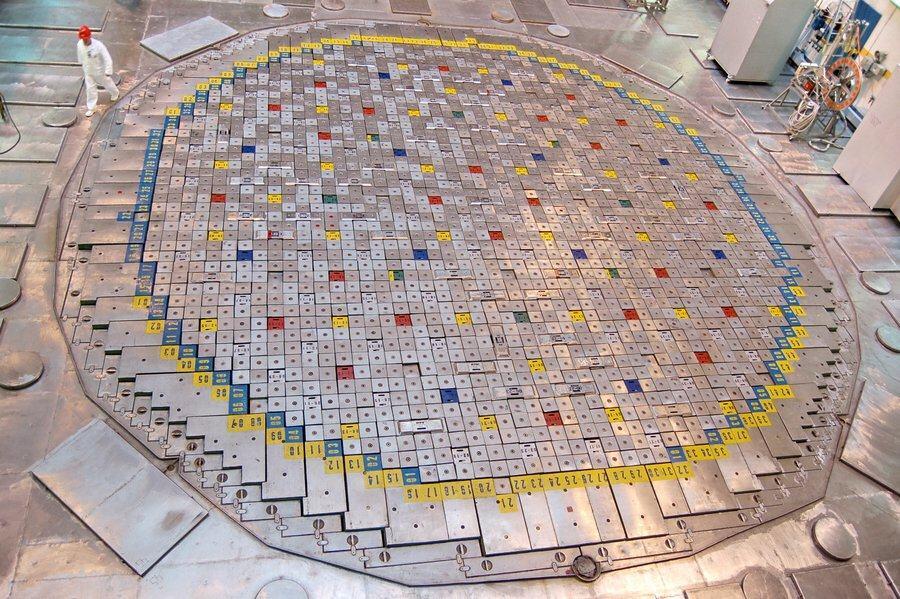 It was not just the INPP nuclear plant that brought the film crew to Lithuania. In fact 60 of the 88 days spent filming the series on location, were spent in and around Vilnius. So there are now a set of movie location tours in Vilnius that Chernobyl fans can enjoy too.
Nuclear Reactor Tour
The Ignalina Nuclear Power Plant is located 90 mins away from Vilnius, near the town of Visagino², which was built in 1975 to house workers from the plant. Importantly, INNP is being slowly decommissioned, which is why nuclear tourism visitors are welcomed (since it opened to the public in 1995, it has welcomed almost 100,000 visitors from around the world). It should be fully decommissioned by 2038.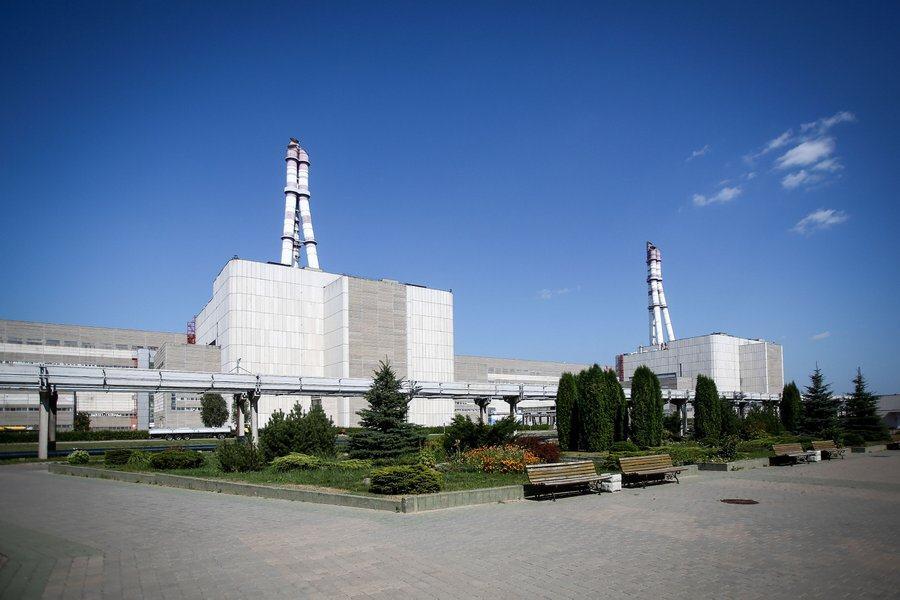 The plant offers two and a half hour tours on weekday mornings for up to 15 people in its Controlled Zone, which houses the plant's reactor room, turbine room, and block control room. These excursions need to be booked up to two months in advance.
Understandably the rules are quite strict…
"Attach the provided permit at chest level. Remove all outer garments. Hand in all mobile telephones, cameras and other personal belongings before entering the site. Wear protective clothing and special footwear at all times. No eating, drinking, smoking or chewing gum is permitted in the controlled zone. It is recommended that the touching of door handles be avoided."
It turns out the film crew and actors in Chernobyl had to abide by them as well, and be strictly supervised the whole time. On each of the four days they filmed in the controlled zone, they spent 1½ hours in security checks.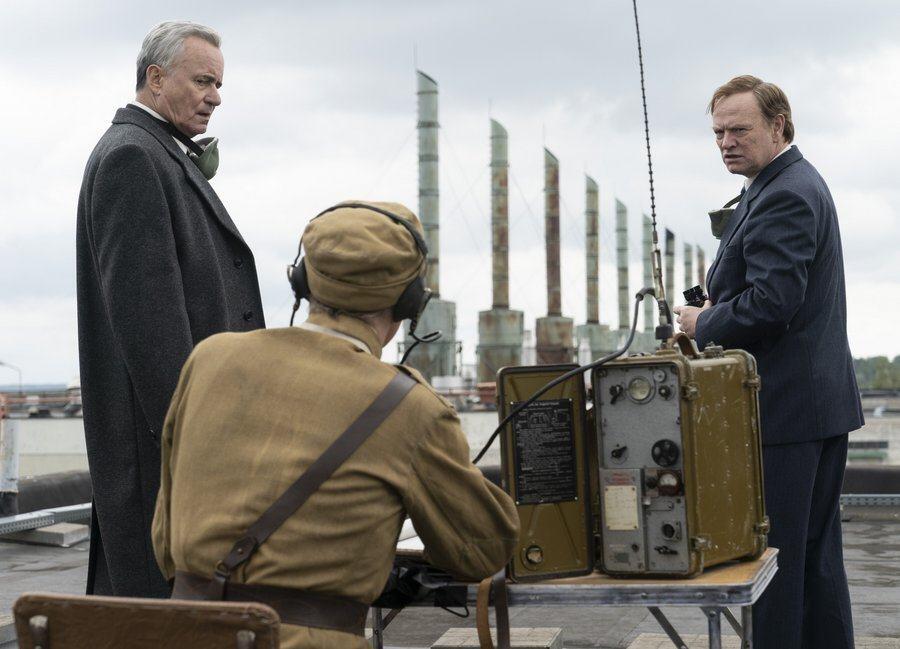 Groups can also visit the plant's exhibition hall, outside the Controlled Zone, which features models of the reactor and the spent fuel cask, displays & videos, and 'live' video feeds from the Reactor Hall, the Turbine Hall, the Spent Fuel Storage Pool and Control room.
There is also a chance to see what it's like to control a nuclear reactor. When the INPP was built, a control room simulator was set up in Visagino to train technicians on how to manage the reactor and what to do in emergency situations. The generations of technicians who practiced their skills here and developed procedures could hardly have imagined their control room would become a nuclear tourism site or a film set!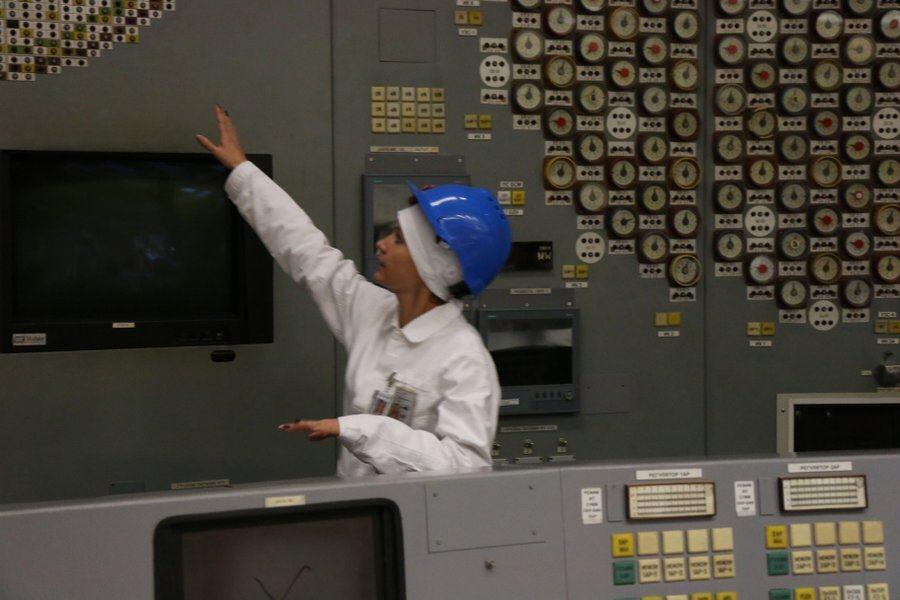 Film location tours in Vilnius
Many of the scenes from Chernobyl were shot in Lithuania and Vilnius in particular.
For example the Fabijoniškės district of Vilnius doubles for the Ukrainian city of Pripyat, which became a ghost town after its population was evacuated during the Chernobyl crisis. The buildings in Fabijoniškės are from a similar period and of a similar style, and the district looks like a young town without old trees surrounding the apartment blocks.
The former culture & sports centre of the Ministry of the Interior is a classic example of Soviet modernist architecture and became the Pripyat hotel restaurant in the scene where the three volunteer divers are selected.
And…
The Vilnius Museum of Occupations and Freedom Fights actually was a KGB prison, so there was no difficulty presenting it as the KGB prison, with its cells, torture chambers and original pieces of furniture.
There's more detail on those locations on the Vilnius Tourism site.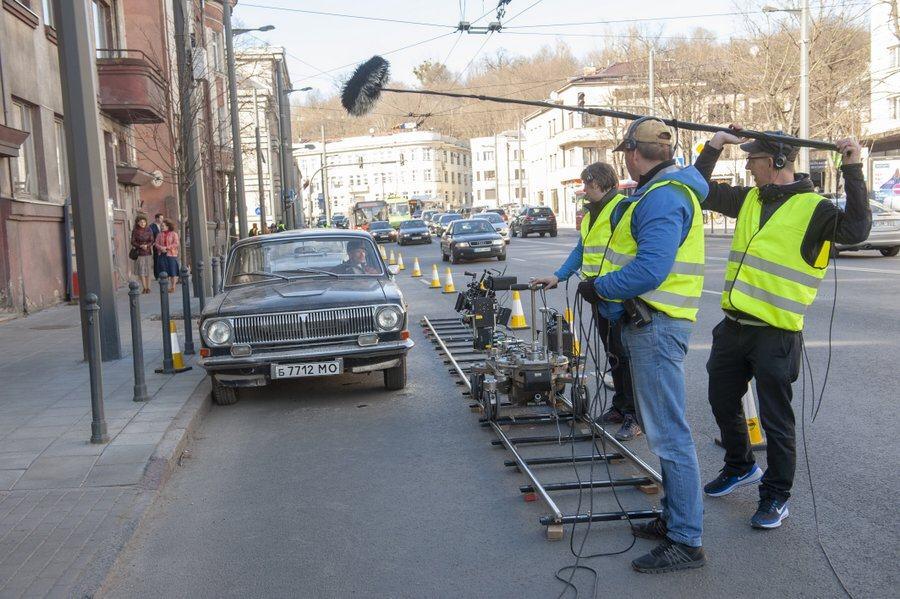 Lithuania is riding on a wave of interest from film companies³. Vilnius in particular has recently hosted film crews working on upcoming Netflix series The Last Czars, BBC's War and Peace and HBO/Sky's Catherine the Great starring Helen Mirren.
So we can expect to see more of the country on our screens and more film location tours afterwards!
Nuclear & Film Location Tours
You can visit the film locations yourself, of course, and organise your own trip to Ignalina Nuclear Power Plant, but there are some tour operators who can make the whole thing easier…
And, if you are thinking of going from my neck of the woods, London, LOT Polish Airlines have just launched (1st May 2019) a direct flight from London City Airport (LCY) to Vilnius (VNO). The new service will operate up to 12 flights a week.
---
¹ Adventure tour operator, Explore says it has seen a fourfold rise in passenger numbers on its five day 'Discover Chernobyl' short break since the hit series Chernobyl was broadcast on 7 May 2019. Explore began offering trips to Chernobyl in 2016 since then 'Discover Chernobyl' has been Explore's fastest selling trip and the operator increased the number of departures for 2018 by 50% and then again by a further 23% for 2019.
² Visaginas has less than 20,000 residents and only 14 streets, which, as was immediately noted by the creators of the Chernobyl series, have no traffic-lights! Apparently, this was intentional as the town was planned to ensure, that in the event of an accident, evacuation could be conducted without delay. Even now, the residents of Visaginas take their driving tests in the neighbouring town of Utena.
³ The country recently introduced a tax incentive for the film industry. A policy named Lithuanian Film Tax Incentive allows film production companies filming in Lithuania can save up 30% of their budget by using a private investment scheme involving a local donor. Between 2014-18, a total of 115 films used the tax incentive.