The USA's National Naval Aviation Museum in Pensacola, Florida, has released its very own customised version of Monopoly.
You gotta love it! National Naval Aviation Museum–Opoly (it just rolls off the tongue!) is full of aircraft, exhibits, history and a trip through the largest Naval Aviation museum in the USA. Instead of properties like Mayfair (Boardwalk) and Park Lane (Park Place), this version uses museum exhibits like the Blue Angels Atrium, Battle of Midway, and Homefront U.S.A. Other places featured in the new game: Pensacola Beach, Perdido Key, Gulf Shores and Orange Beach. The custom game pieces are inspired by elements of naval aviation including a model F-14, a captain's hat, a life preserver and a helicopter.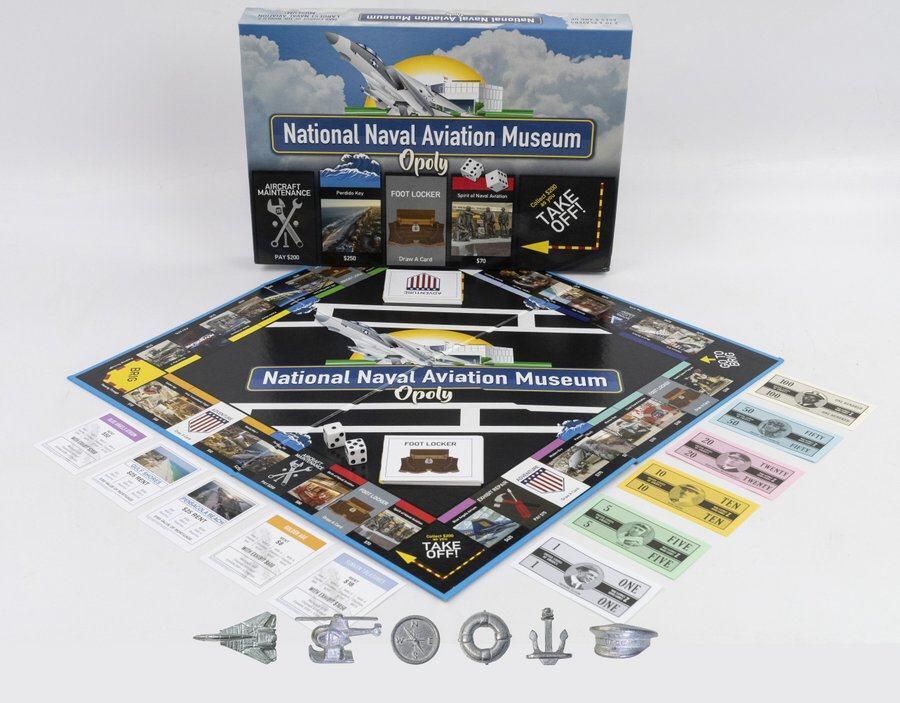 "We were thrilled about the idea and started designing the board in November 2018," said Donald Watson, Museum Foundation digital media specialist. "Months of planning went into the development including concept inspiration, testing and graphic design."
The naval aviation-centric board game was created in partnership with the Naval Aviation Museum Foundation and a company called "Late for the Sky," which has made specific city- and college-based Monopoly games since 1984. Proceeds of the game will benefit the Naval Aviation Museum Foundation.
The game is available only at the National Naval Aviation Museum itself or their Flight Deck Store.
I do see a problem. Everybody is going to want to be 'Maverick' (or 'Goose') and will want to play the F-14. Getting left with the compass is a bit like getting the shoe!