This is a bit of a discovery for me. I went to a press function¹ last night at the London Film Museum in Covent Garden, where they have Bond in Motion, an exhibition of James Bond movie vehicles.
Now normally that would not have got me particularly fired up, a couple of Bond cars, but it turns out this is the 'official' collection of Bond vehicles, every one of which is an original used for filming. The majority are loaned from the archive of EON Productions who produce the movies and the Ian Fleming Foundation who have restored many of the vehicles.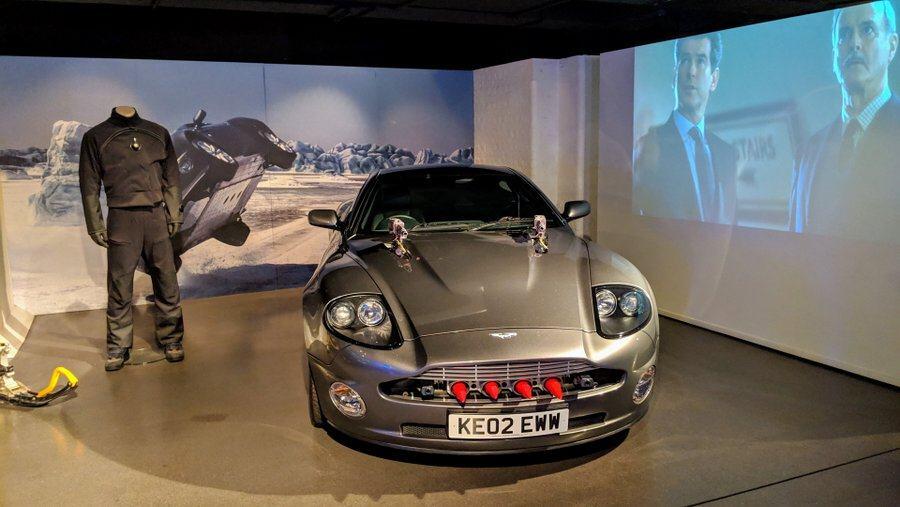 So what's there?
Well, the vehicles – cars, motorbikes, aircraft (eg. "Little Nellie" autogyro from You Only Live Twice) & watercraft (not sure if the Lotus Esprit S1 submersible from The Spy Who Loved Me counts as a car or boat) – are the core items, but there's over 100 bits of movie memorabilia on display including props, scripts, & storyboards from the 24 Bond movies.
Highlights include were Auric Goldfinger's Rolls-Royce Phantom III, driven of course by his chauffeur, Oddjob, and the Aston Martin V12 Vanquish from Die Another Day.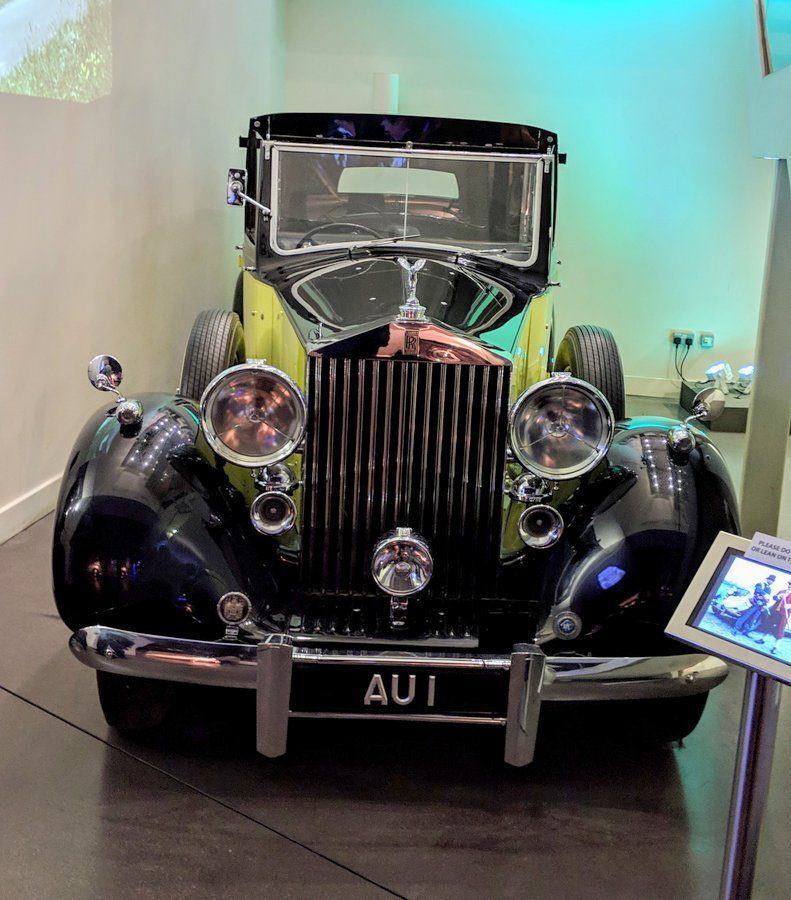 And there were a couple of cars that triggered old memories.
There's a Rolls Royce Silver Cloud II belonging to a minor character, Sir Godfrey Tibbet in A View to a Kill. Tibbet was killed & pushed into a lake in this car, which is surprising because allegedly the car used in the movie belonged to producer Cubby Broccoli. I didn't get to read any info/display cards at the museum, so I can't be sure if this is the 'lake car' or 'Cubby's car' or both. But it did remind me of my Dad's car. He used to buy second-hand Bentley's (he couldn't afford new ones!) and one time he had a Bentley S1 – pretty much identical².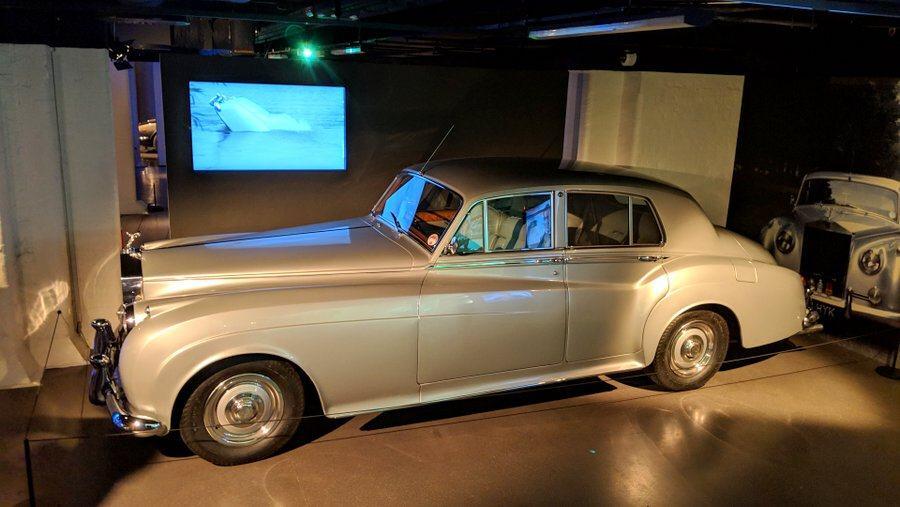 Naturally Bond's famous Aston Martin DB5 is there (feature image). I think this one is the DB5 from Skyfall.
The DB5 has been a frequent star in the Bond franchise from the moment it made its debut in Goldfinger. Back in 1964 when the movie was released, it would have been a very cool car in the mind of a schoolboy being driven home from school by his mum. It was a shared school-run, so the car was full and I was in the rear luggage compartment³ of her Vauxhall estate car with my mate, Peter Neilson. As we drove through Torquay, a silver grey Aston Martin DB5 pulled in behind us. Peter & I were very excited and pointing at it, when the driver reached toward the dashboard and suddenly the sidelights dropped down and two machine guns popped out – we practically wet ourselves! Then with a roar it overtook us and headed away up the hill towards Babbacombe, raising its bulletproof screen in farewell… which I remember wobbled slightly in the wind like it was made out of plywood!
Obviously it didn't make any impression on me at all, since I can still remember it in detail half a century later! It turned out the Bond car was in Torquay on a promotional tour going around the country. I think it must have been the original one, which was owned by a couple of car collectors in the USA before being stolen in 1997 from a hanger in Florida. It hasn't been seen since, although it is now rumoured to be somewhere in the Middle East.
The Bond in Motion exhibition ends in April, so if you get the chance, there are some interesting pieces of movie memorabilia here. It's quite pricey, but worth a look.
¹ Thanks Visit Florida & Travmedia!
² Rolls Royce bought Bentley in 1931 and for many years they produced nearly identical models for each marque.
³ In those, pre 'elf-&-safety days, nobody wore seat belts or thought it unusual to sit in the back!
 
Factbox
Website:
London Film Museum
Getting there:
45 Wellington St
London
WC2E 7BN
Nearest Tube Stations: Leicester Square, Charing Cross, Covent Garden
Entry Price:
Adult
£14.50
Child (5-15)
£9.50
Under 5s
Free
Concessions (Students, 65 +
and freedom pass holders)
£9.50
Family ticket
£38.00
Opening Hours:
Open 7 days a week, 10am – 6pm (last entry at 5pm).