Soviet leaders and Pollitt Bureau chiefs had the luxury of travelling around the USSR in style whilst the rest of population were lucky to have any petrol powered transport at their beck and call.
Now a fine collection of vehicles from that Communist rule era makes up an important part of a modern motor transport museum in Riga, Latvia.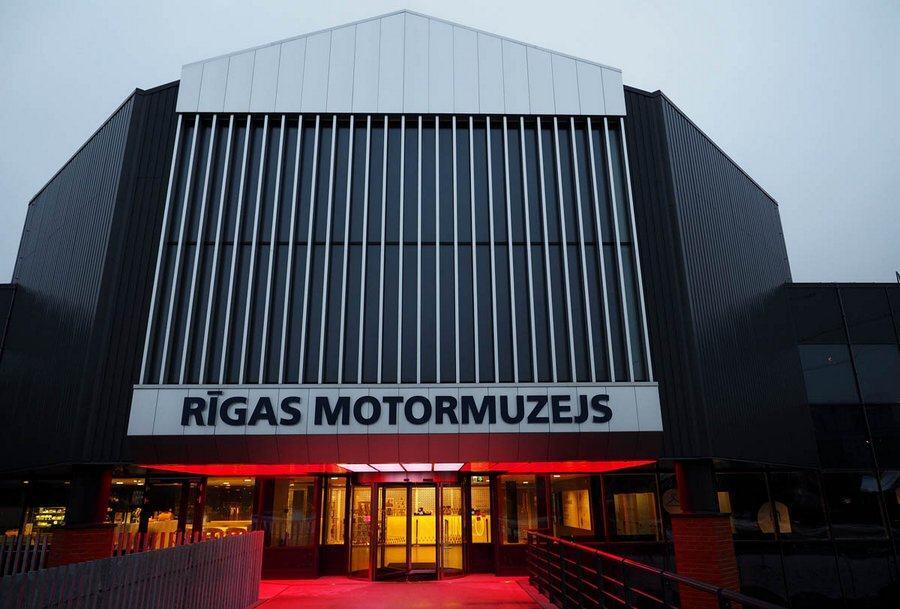 The Riga Motor Museum displays not only cars, lorries and even bikes used by some of the Latvian population but also an excellent collection of cars that were once used only by the Soviet hierarchy that governed Latvia and its people for many decades.
Not renowned perhaps for its motor trade or car exporting, Latvia did have a reasonable motor manufacturing capacity and did produced a range of Ford cars under licence for a period.
The whole collection is laid out on three floors in a purpose built contemporary building on the north east edge of the Riga fronted by what appears to be a giant Rolls Royce radiator grill!
Once inside the museum it is laid out in order to take you time travelling from some of the very earliest vehicles from the country up to near the present day. It starts with a replica of an 1886 Benz Motorwagen No1 and ends with an OSCar that took part in several Paris/Dakar rallies in the noughties.
One of the gems has to be its 'Kremlin Collection' here you can get close-up and see some of the black monster cars that were often the first choice transport for the leaders before the country broke away from Soviet rule in 1991.
However it seems that behind closed doors and out of sight of proletariat one leader appears to have had a Rolls Royce 'Silver Shadow' which unfortunately had been crashed. The crumpled car is on show as it was found. There would be no way that a Soviet leader could be seen by the people at the wheel of Western imperialist produced car during those times…. but the look-a-like Brezhnev at the wheel perhaps indicates who it might have been!
One of the Soviet Zil cars on display is a fully armoured vehicle. The two-inch thick bullet-proof windows and layers of armoured steel around much of the interior of the car, would have added many extra tons to the chassis.
A rare Cadillac Fleetwood V8 Phaeton had just had its roof fully restored and is another classic worth seeing. As is, a replica of an Auto Union Type C/D 1938 which looks the part and that is such an iconic classic race car of the pre-war era.
One really amusing exhibit is a car that reminds me of the Johnny Cash song 'One Piece At A Time'. This vehicle, badged as a "BMW 326" is actually made from many parts from a whole range of Soviet cars!
One older vehicle on show took part in the Bonhams London to Brighton Veteran Car Run. The 1903 Krastin won the Overall Winner prize at the Regent Street Motor Show Concours d'Elegance at the event in 2016.
From cars of the 1920's, 1930's, cult cars from the UK, US also Europe, trucks and special purpose vehicles and the history of transport plus cars made in the Soviet era there is no shortage of motoring interest there.
The museum is very family friendly with interactive activities for the youngsters where they can learn about road safety too. You can experience a video bus trip to a wedding party in former times or paint a hippy mini bus and change its background from cityscape to countryside at the press of a button.
It's really well worth the short ride from the city centre and allow a morning or afternoon.
Declaration: Geoff was a guest of the Latvian Tourist Board.
Images: All photos © Geoff Moore www.thetraveltrunk.net
[amazon_link asins='0801477212,B013VHKAL2,B008UQ0HJK,1841555444,0760313075,B075PHF2LC,3667113234′ template='ProductCarousel' store='mechtraveller-21′ marketplace='UK' link_id='ffac8c51-1336-11e8-82a6-f7050c640d01′]