Perfect for petrol-heads! Saxony in Germany is highlighting new developments at two of its automobile visitor attractions for 2018.
They suggest 2018 is the right time to explore Saxony as a place where automobile history was written, by heading first to the small town of Zwickau, which celebrates its 900th birthday next year. More recently it was the birthplace of the Audi brand and the iconic East German Trabant car. You can study the history of both at the August Horch Museum.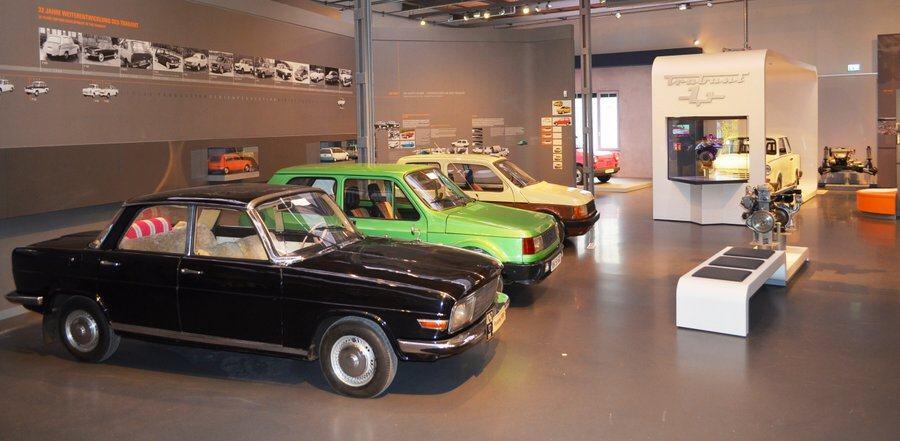 The museum, which is in the former Audi factory and tells the story of the more than 100-year-old tradition of car making in Saxony, just opened a stunning modern extension with an additional 3500 m² of exhibition space, adding new visitor experiences such as taking a seat on the spectator stands of a Silver Arrows race and focusing on the Trabant production in Zwickau after 1945 and Volkswagen production after 1990.
Then head for Volkswagen's "Gläserne Manufaktur" (Transparent Factory) in Dresden for fascinating insights into modern-day car making. It has been a visitor attraction since 2002, offering the opportunity to experience car manufacturing up close in a stunning futuristic building.
Since production of the Phaeton stopped in 2016, the see-through factory with walls almost entirely made of glass has undergone a transformation and is now a fascinating showcase for electromobility. Visitors can see how Volkswagen's e-Golf electric car is produced, experience the future of driving with interactive exhibits and even test-drive electric and plug-in hybrid vehicles.
Feature image: Mercedes Silver Arrows at the August Horch Museum.
Photos from The Cultural Heart of Germany (a tourism initiative of Saxony and Thuringia Tourism).
[amazon_link asins='1907994750,1138842370,1522004874,0760349878,0992876907,B00ILV9NOO,3735910149,B00MC9YENG,B00C1FQ970,B006V3J7IG' template='ProductCarousel' store='mechtraveller-21′ marketplace='UK' link_id='d3e28a5f-e3ee-11e7-b057-6b265c39142d']