Turkey's Ministry of Culture and Tourism has officially declared 2018 to be the Year of Troia (Troy).
The archaeological remains of Troy are to be found on the outskirts of the town of Hisarlik in the Anatolian province of Çanakkale close to the Dardanelles.
The site, excavated since 1893, dates back to the first settlement in 3000 BC and features the remains of nine 'cities' built on top of each other from the Early Bronze Age to the Byzantine period (1200AD). Its cultural and historic importance stems not only from Homer's epic tales in the Iliad and Odyssey, but also from the historical characters who passed through, from Xerxes & Alexander the Great to Julius Caesar, Fatih the Conquerer and Mustafa Kemel Ataturk.
2018 was chosen to be the 'Year of Troy' because it marks the 20th anniversary of its registration on the UNESCO World Cultural Heritage List. The plan is to open a brand new museum to display artifacts from the site and to create a number of new tourism sites and trails in and around the 144 sq km Troia National Park with its 6 villages and 14 tourist attractions.
The Troia Culture Road is 125 kms long and passes, on ancient paths, through 10 villages on the way to the archaeological site of Alexandria Troas, and a second route, the 60 km St Paul Way, starts at Alexandra Troas and passes through 14 villages and several ancient sites before ending at Assos.
I think that the first Grand Meeting of Troia, planned to be an annual 4-day event, sounds really interesting. The idea is to gather together representatives from the cities and locations culturally linked to Troia for a festival of culture, music, sports, and other events.
It will include cities on the Aeneas Route, another #2018Troia initiative, highlighting the route Aeneas took from the port city of Çanakkale to Rome.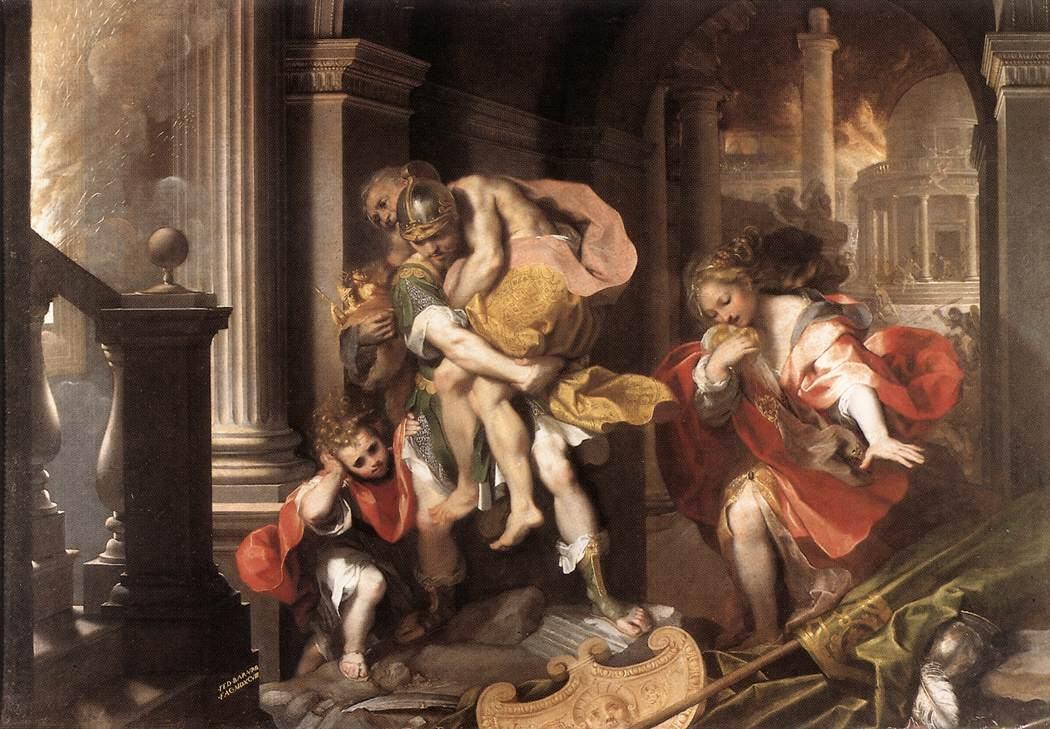 Aeneas, you will remember ;), set off from Çanakkele to find a new homeland with the survivors of the siege of Troy. They built a small fleet of 20 ships and eventually, after visiting 21 ports in 4 countries ended up at the site where Rome was built. There's a plan to recreate that voyage in a cruise ship, in reverse from Rome to Çanakkale, arriving for the start of the Grand Meeting of Troia.
My concern is that, 2018 being only 1½ months away, not all of these initiatives will be open as scheduled, but it's clear Turkey is intending to highlight this ancient cornerstone of European & Asian culture, in a big way.
[amazon_link asins='1108446256,1108017177,9040007934,B00HFDV5MW,1520994524,1409343650′ template='ProductCarousel' store='mechtraveller-21′ marketplace='UK' link_id='c2ef6abd-e190-11e7-9e18-172c6d6a729d']
Main Photo: Wooden Horse film prop, used in the 2004 movie, Troy, and then donated to the town of Çanakkale, near the archaeological site of Troia. By Pmk58 (Own work) [CC BY-SA 4.0] via Wikimedia Commons.