There are plans to turn the Mediterranean island of Menorca into an eco-electric hub, and they don't just stop at renting electric cars to tourists.
If you have the window open and you are not moving fast enough that the wind noise drowns it, you can hear a soft whine rather like a turbocharger whine changing pitch… it's a very cool noise!
And it's all there is to tell others that you are driving an electric – not hybrid – car.
In this case it was a Nissan Leaf and it was lent to me for a couple of days so that I could discover what a perfect environment Menorca is for e-mobility.
The e-mobility project is far reaching. Almost two years ago its proponents, Barcelona-based consultancy Sorenoid.com run by Koldo Crespo, approached the local (Menorca) and regional (Balearics) governments with a proposal to bring the environmental and economic benefits of electric vehicles and infrastructure to Menorca.
Why Menorca?
It's heavily reliant on fossil fuels, despite being a UNESCO Biosphere Reserve
It has abundant green energy resources
It's the perfect size for the current generation of electric vehicles

So, what is it like, driving an electric car on Menorca?
For the most part it is very similar to driving a 'normal' car, but there are some subtle differences.
Range anxiety is the dominant feature. That's one of the key reasons Menorca, at 50km long x 20km wide, is such a good place to introduce electric vehicles. The Nissan Leaf I was driving had over 210 kms range when fully charged, so, in theory, driving at max efficiency, I could drive from one end of the island to the other, and back, twice, before needing to plug in.
In practise, it would probably be a bit tight. If you want some air conditioning on your journey, lose 7-10kms. If your route has hills along the way, take off some more. The dashboard is dominated by the battery/range dial. You tend to glance at the magic number – how many KMs left – more than the speedometer, and that number always seems to drop a little faster than you expect.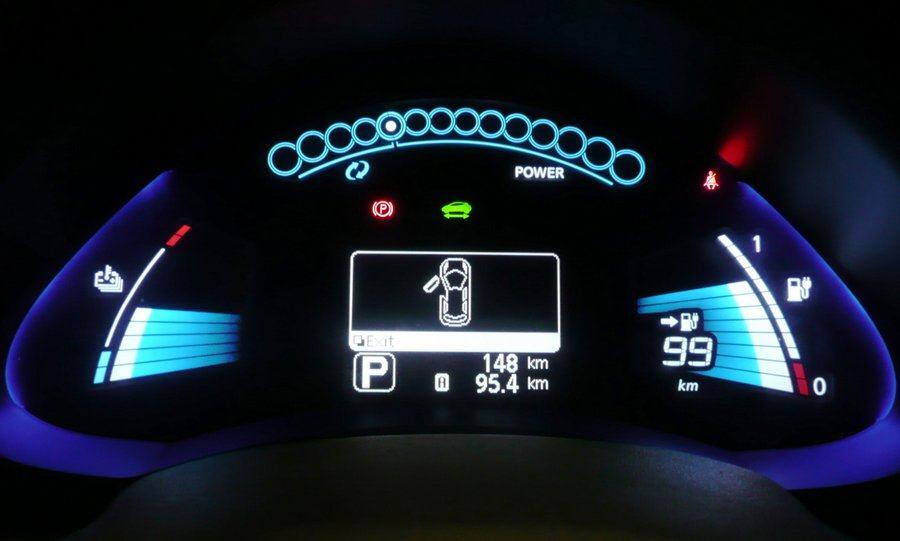 However, I'm looking at it through novice eyes, and I suspect if I actually owned an electric car or drove one more often, I'd be used to its capabilities and hardly glance at the range at all.
More importantly, I was not driving all day on a single charge.
It is early days for the e-mobility project on Menorca, but already there is a network of 18 medium-fast charge stations around the island, that will fully charge the car in a couple of hours – the precise duration of a typical Spanish lunch!
The plan is, to add 3 additional super-fast (30 mins) charge points this season in public locations, and to encourage businesses to install their own. My experience makes me think this would be an 'easy sell'.Even though I wasn't concerned about running low or out, range anxiety did affect my route planning. I was exploring the island, and I did find myself factoring in the charge point locations so that each day I visited a town or attraction where I could park (for free) and charge up. It follows that when electric cars become more common on the island, any shop, supermarket, restaurant, hotel, or attraction that has charge points will attract e-drivers.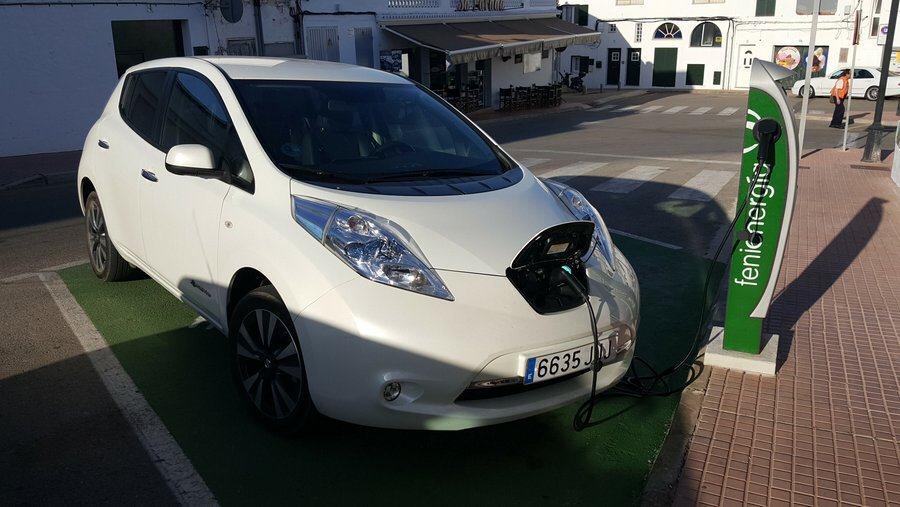 Of course, you don't need a charge point. If the worst comes to the worst, you can use the ordinary lead with a normal mains plug on it, which will charge from empty in about 10 hours. So that will do fine for locals charging at home overnight, or visitors staying in rental properties, or even hotel guests with an understanding hotel manager!
The big picture
Tourists are not the focus of Menorca's ambitious e-mobility project. The plan is to encourage private ownership and car-share schemes (like Zipcar). Car rental companies would also be encouraged to build fleets of e-cars on the island. e-mobility would also be extended to public transport (e-buses) and onto the water (e-boats). To stimulate demand, the electricity at public charge points is free for two years.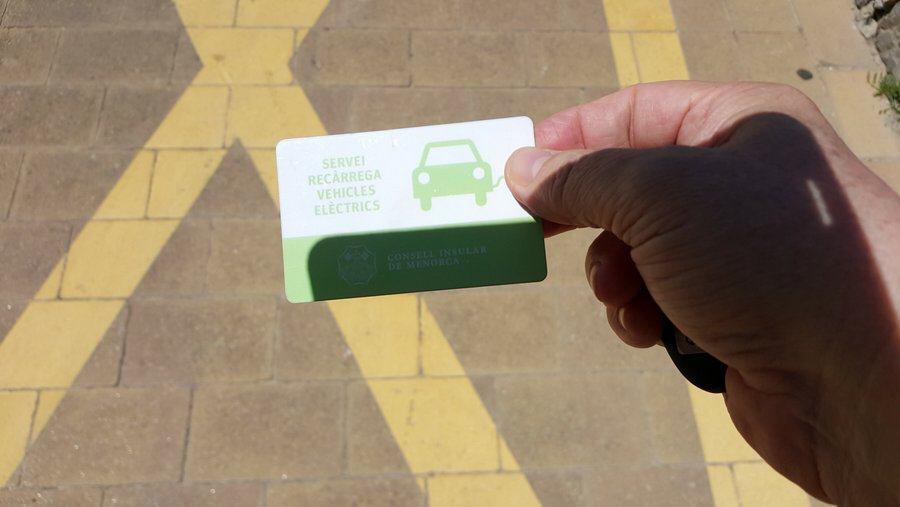 At the same time, the island would be weaned off its dependence on imported fossil fuel to power the grid, by making use of sustainable eco-resources – in particular solar power.
And, if all goes as planned, over the next ten years the island will become an e-mobility hub or centre of excellence, attracting e-divisions & research labs from car manufacturers, battery tech and smart electricity app designers, wind turbine and solar panel manufacturers, and a host of other eco-related companies, re-energising and diversifying the economy of the island and drawing young people back from the bright lights of the mainland.
Koldo Crespo has been explaining the project…
So, remind me again. What's it like driving an electric car on Menorca?
Fun!
I nearly came unstuck a couple of times when the face-flattening acceleration made me overshoot!
If you've been diligently conserving your charge by driving carefully and you have amps to spare, toggle off the ECO mode button (on by default) and enjoy the difference – it plays to the binary on/off nature of electricity!
I switched to non-ECO when I encountered rush hour traffic at the roundabouts around Menorca's capitol, Mahon, and it was difficult to find a gap to slip into. I nearly came unstuck a couple of times when the face-flattening acceleration made me overshoot!
But it made me hunger for a time in the, hopefully, not too distant future when the island is forested with charge points and spare amps abound!