The City of London Corporation's planning and transport committee has just given the go-ahead for 1 Undershaft, a 73-storey/290-metre skyscraper in the City of London. It will be the second tallest building in Western Europe, after The Shard on the other side of the Thames.
The Museum of London have been in talks for some time with the new building's developers about running the public viewing gallery on the 71st and 72nd floors with an exhibition area, and two classrooms for school visits. The building will also include a restaurant on the 70th floor with capacity for 200 diners.
Back in June, the architect, Eric Parry, told City AM:
"Most skyscrapers are used Monday to Friday but 1 Undershaft will be used seven days a week, with the public able to enjoy the new public square, viewing platform and restaurant every day."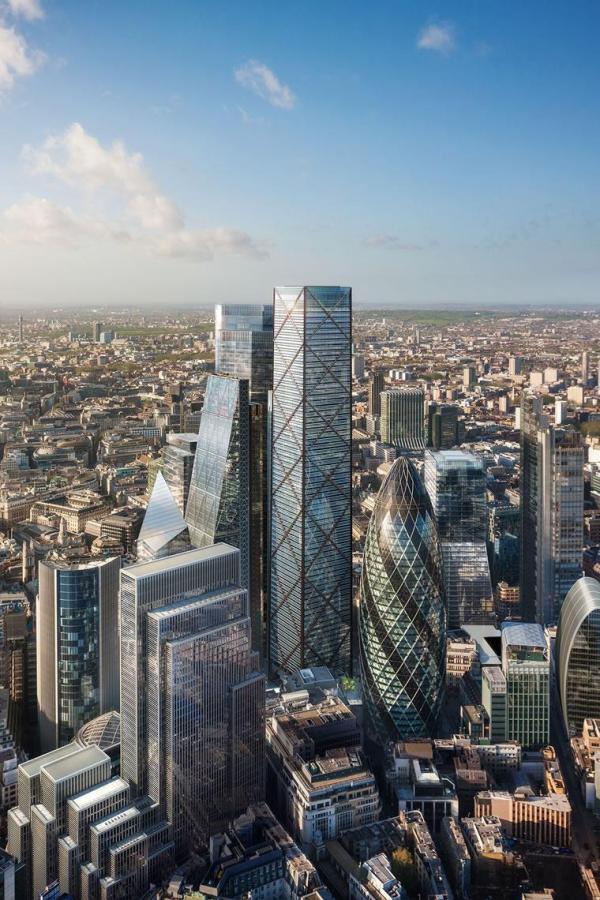 Wondering about the name?
"Undershaft is so-named because it stood in the shadow of a great maypole in medieval times, until the shaft was seized by an angry mob in 1547 and destroyed as a pagan idol," reports the Guardian.
When work gets underway the 47-year old/28-storey St Helen's Tower currently occupying the site, will be demolished over 18 months before the 3-4 year construction of London's second highest landmark begins.
Images: DBOX_Eric Parry Architects