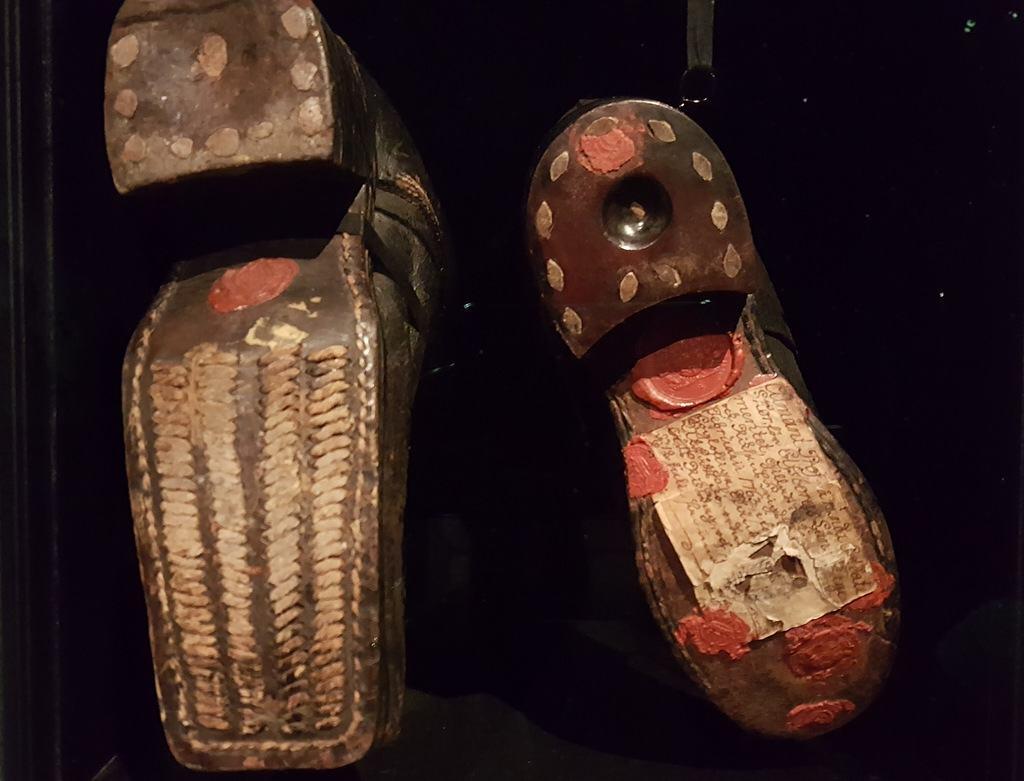 These are pattern/template boots for the Swedish army.
The one on the left was an approved design for a cavalry boot in the 1690s, when Sweden was still an autocracy, so the final approval comes from the king who puts his seal on it. The letters CRS stand for Carolus Rex Sueciae (Charles, King of Sweden)
But, by the 1760s the power of the king was somewhat diminished and the four estates of the Riksdag controlled the treasury and military equipment budgets, so the infantry boot on the right, designed in 1763 with a revolutionary rounded toe, has four seals on it.
Bureaucracy eh!
You can see these boots in the Swedish Army Museum, Stockholm