Given Berlin's Cold War role as the "capital of spies", it seems only fitting that it should now host the only museum in Germany dedicated to the dark world of espionage.
The surprise is that it has taken this long. The Spy Museum, located in Potsdamer Platz, right in the centre of the East-West standoff, only opened in September 2015.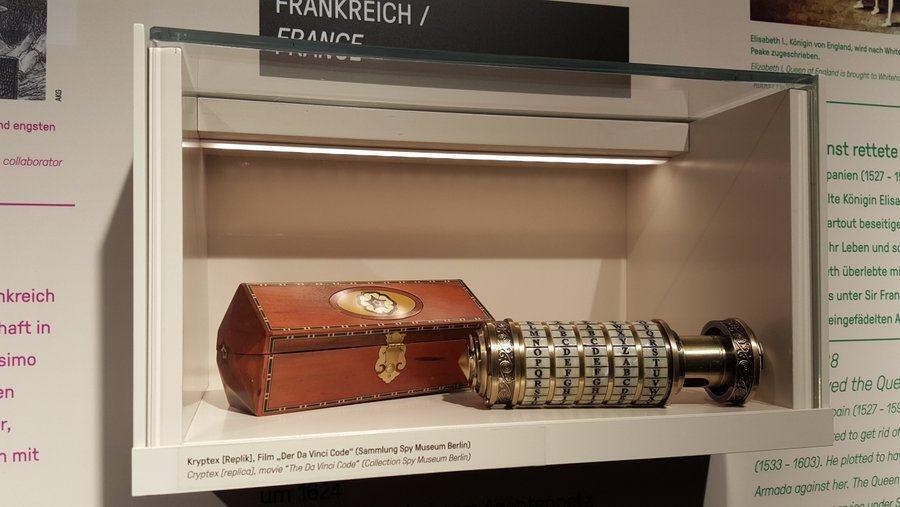 The museum's 3,000 m2 (32,000 sq ft) exhibition space contains numerous rare exhibits, as well as some meticulously reproduced replicas (such as an exquisitely detailed 'cryptex' from the movie, The Da Vinci Code) which are all presented using high-tech touchscreen displays to explain what they are and how they were used.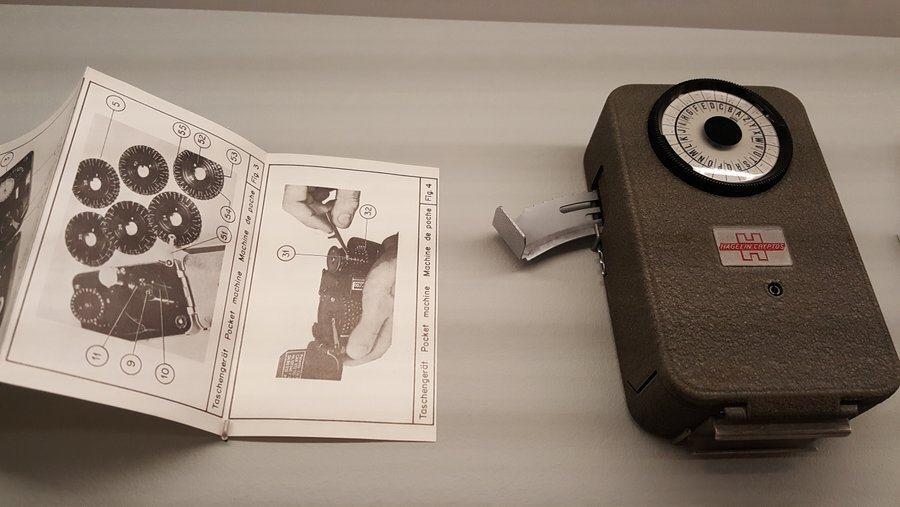 The path through the museum takes the visitor through the history of espionage from the birth of intelligence gathering in ancient times, to the political spymasters of the Middle Ages, the growth of the secret services and military reconnaissance during World War I & II, and ending with the likes of Assange & Snowden and current the debate over Internet surveillance, data collection and privacy.
Those contemporary issues seem light years away from the intrigues, strategies and missions of the Cold War spies operating in post-WW2 Europe… and light years away from the technology they were using.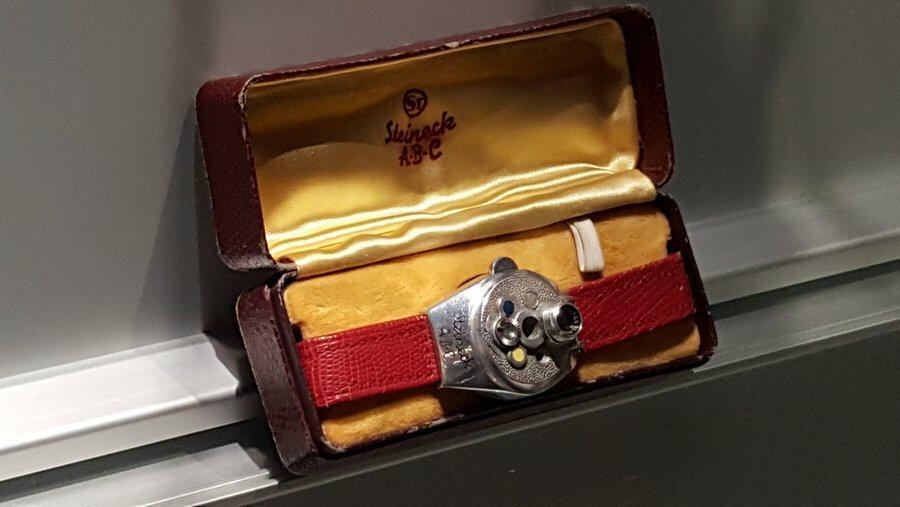 In an age when I can put 256 gigabytes of data on an SD card the size of the fingernail on my little finger, and the smart watch on my wrist has more computing power than the Apollo space ship, it's really hard to get your head around covert radio transmitters the size of a suitcase and great clunky microfilm cameras concealed in watering cans!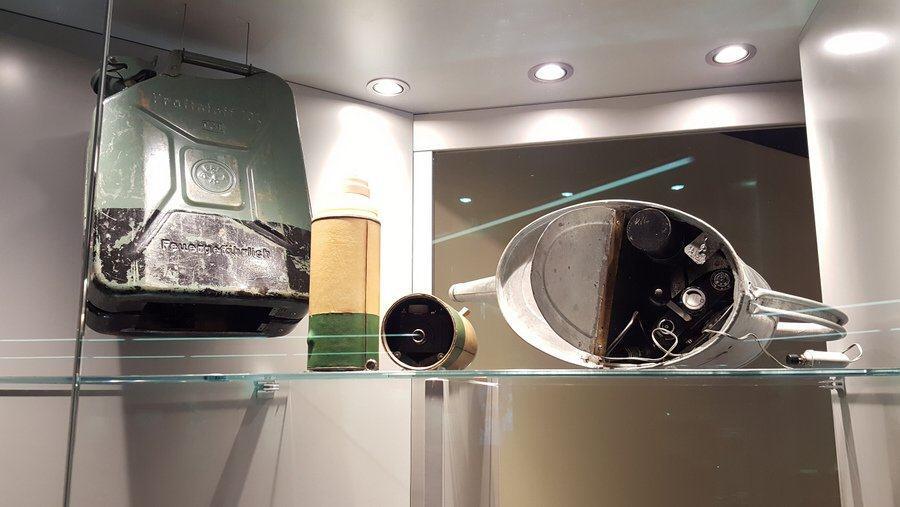 And shoes! It seems that every self respecting spy had a pair of shoes with something concealed in the heel.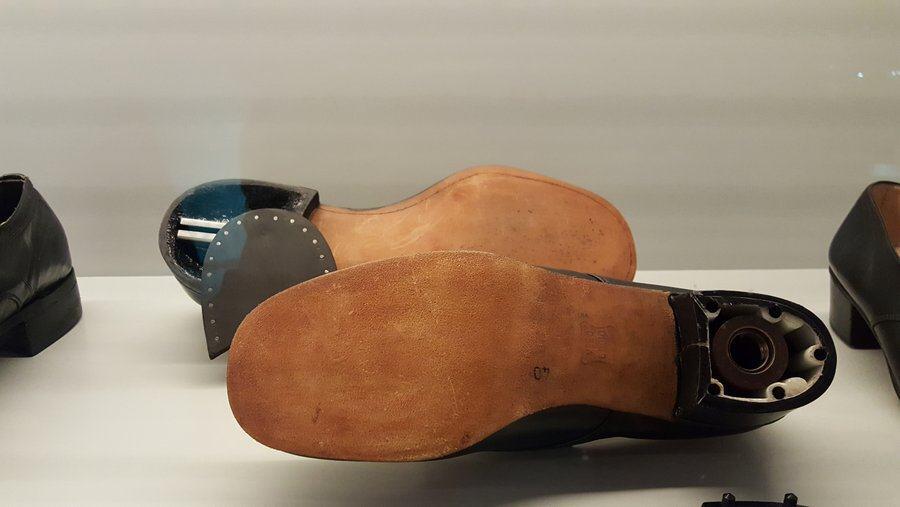 For me the museum works best when it is covering real objects, real people and real events.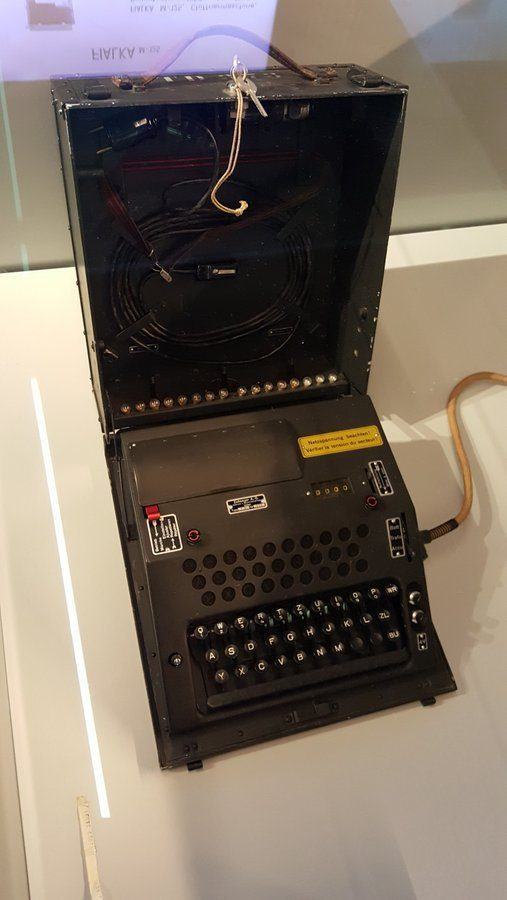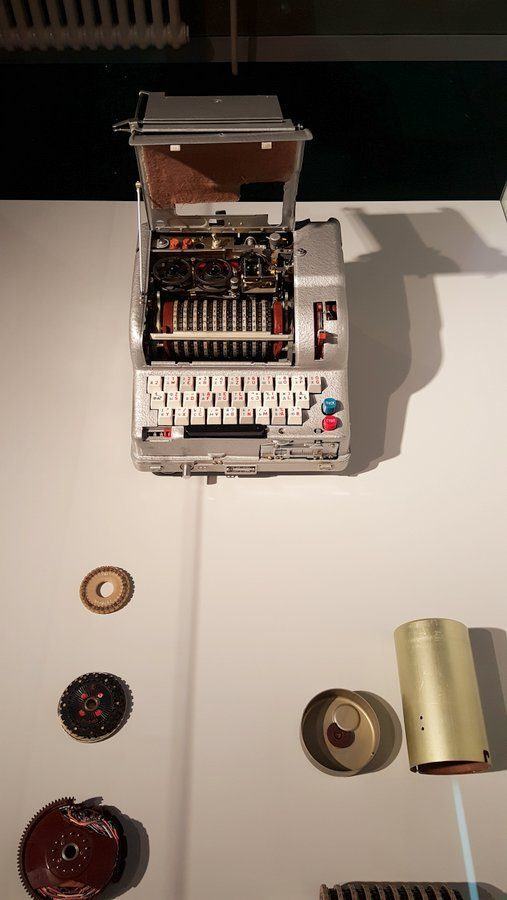 They have a 3-rotor Enigma machine (which from memory was mostly used by German banks before WW2 and adopted & improved by the military into a 5-rotor machine), and two of the post-war (post-Bletchley Park) iterations, with (surprise, surprise) 10 & 25-rotors!
They have all sorts of innocent places of concealment including a Yardleys Talcum Powder tin (hands up anyone who remembers Yardleys!), all displayed in cabinets that are cleverly explained by multi-lingual (German & English) digital displays.
Many of the displays feature spies, spymasters, double-agents, and Mata Hari-style femme fatales, telling their stories in audio interviews and with archive footage. There's also previously undisclosed, in-house made film material, interviews with contemporary witnesses like former master spies and experts from different fields of espionage.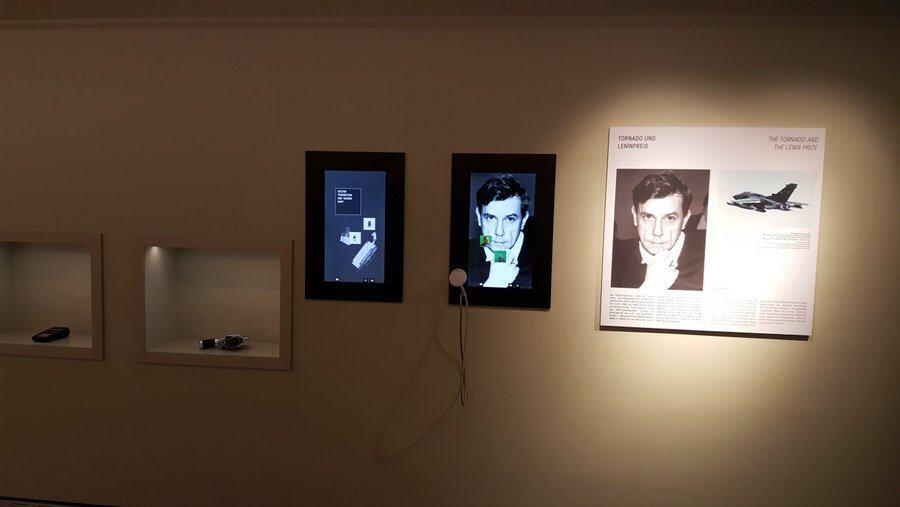 I spent ages engrossed in original footage of a spy exchange across a Berlin bridge in the 60s, and the replica of the poison pellet delivering umbrella that was used to assassinate Bulgarian dissident, Georgi Markov in London in 1978.
Where does the museum not do so well?
To be fair, it has to cater for as wide an audience as it can, so there are visitor interactions such as the password cracker – which is quite educational. Put in the password you use for your bank account and it'll show you how long it takes to crack using state of the art computer algorithms – and there's a Laser Light Obstacle Course. Visitors can test their athletic 'ninja' flexibility getting through a dark room with a net of security laser beams waiting to trigger an alarm, while outside their family or friends are watching their progress on infra-red TV monitors, cheering or jeering their progress.
But the area of least interest to me is the section on fictional spies, esp James Bond… about whom I don't feel I have anything important to learn.
Factbox
Website:
www.deutsches-spionagemuseum.de
Getting there:
Leipziger Platz 9, 10117 Berlin.
By Metro: Potsdammer Platz station (S-bahn & U-bahn) is 100 metres away.
By Foot: It's a 10-15 min walk from the Brandenburg Gate.
Price:
Adults…. 18 Euros
Children…. Free
(Under 6)
Reduced…. 14 Euros
(Students, scholars, trainees, handicapped)
VIP-Ticket…. 27 Euros
(Fasttrack admission without queuing)
Families…. 49 Euros
(2 adults & max 3 children under 16 yrs).
Opening Hours:
Monday to Sunday, 10:00 to 20:00.
Closed on 24 Dec.
Late opening till 8.00pm is a blessing if you want to avoid queues (summer daytime). I went around 6.00pm on a March weekday and it was practically empty.
Tours:
There are public guided tours, usually hourly (subject to availability). You can join for 8 Euros (Reduced rate: 6 Euros).