Truthfully? the Soane Museum is not somewhere I would have visited normally. Art history, or in this case, architecture history, is outside my core interest zone.
To make matters worse, the visit did not start well, and I was irritated from the off.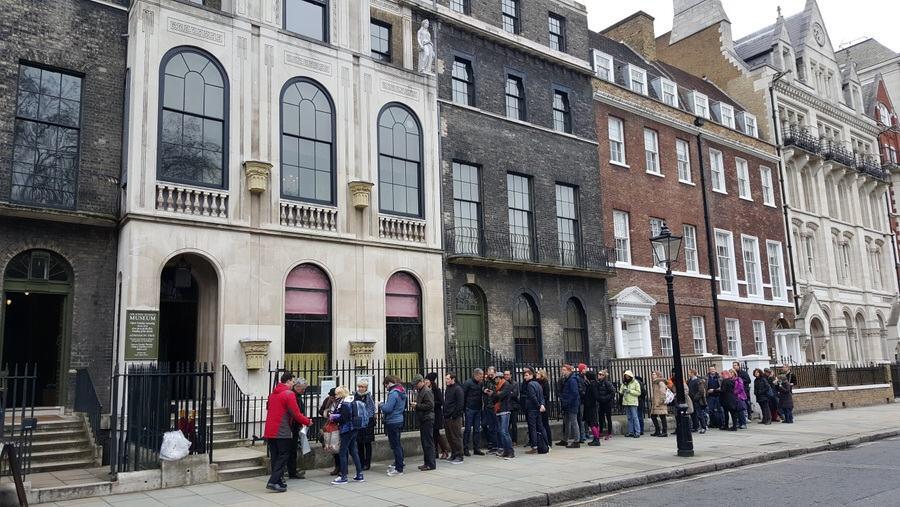 I don't like queuing, I REALLY don't like 'no photo' policies (they actually make you switch your mobile phone off), and I don't like all the other precious little rules and regulations imposed by a huge, omnipresent staff of guards in every room.
(UPDATE 23/03/2023: Maybe they were listening! Now they do allow No-Flash mobile phone photography. SLRs are still banned.)
But, Sir John's museum won me over… in the end.
Sir John Soane (1753 – 1837) was an architect, best known for buildings like the Bank of England and Dulwich Picture Library, and Professor of Architecture at the Royal Academy.
His house – actually three houses that Sir John bought and expanded into over his later years – on Lincoln's Inn Fields in central London, is a time capsule from the 19th century and, most impressively, a true warren filled to the brim with paintings, books and architectural artifacts, all squeezed ingeniously into the most extraordinary nooks & crannies.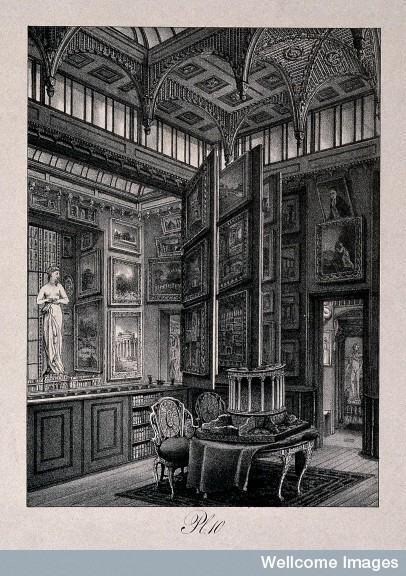 You think that is a wall of paintings? Ta-dah! It's a wall of paintings that swings open to reveal multiple walls of paintings… and behind them the upper unseen reaches of a two-story room with even more paintings!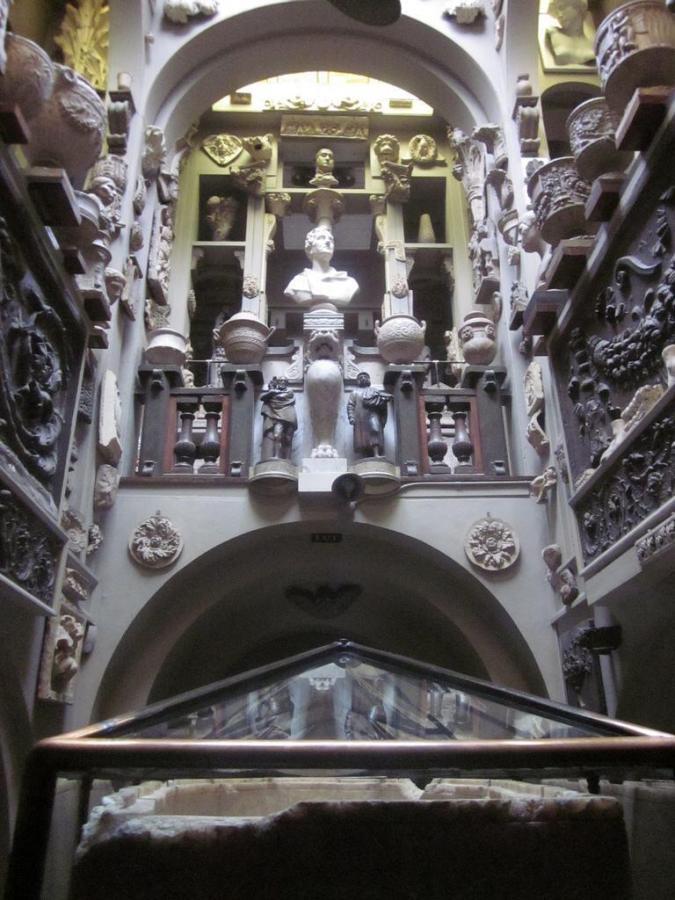 Even the lowest and darkest recesses of the warren are cleverly lit by skylights and cupolas eccentrically designed by this master architect.
Ok, I'm going to concede some points here. As you walk carefully through small rooms packed with artifacts, along thin balconies, and between shelves stacked with sculptures, and classical stone & plaster architrave, pediments, corbels, gargoyles, pedestals, columns, plinths & busts, you begin to understand why they allow only a fixed number of visitors in (hence the queue) and ask that those with bags leave them at the entrance. So much of what is on display is unique, precious and delicate.
For me, I think the most special exhibit is in the basement – the sarcophagus of Seti I, carved over 3,000 years ago from a single block of alabaster and decorated, inside & out, with beautiful hieroglyphic inscriptions. Soane acquired it in 1824 and threw a 3-day party to celebrate.
The corner was turned for me when I found, among the majority of po-faced guardians, a couple of volunteers whose enthusiasm for the house and its collection was infectious and whose knowledge was detailed and absolute.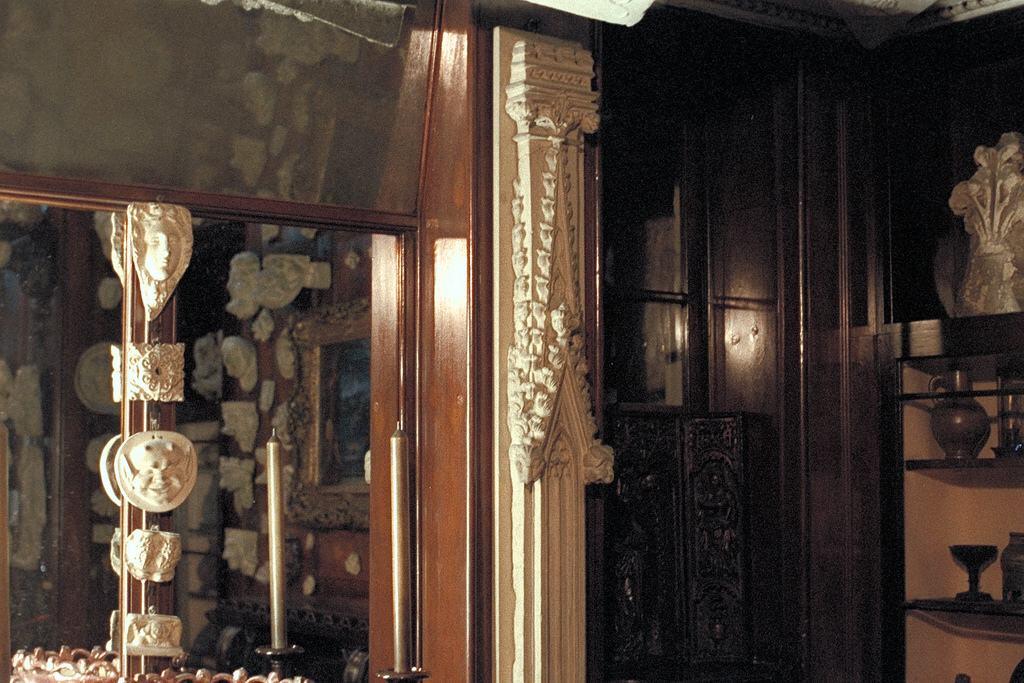 It even made me wonder about signing up for one of their tours that visit upper levels of the house(s) unreachable to normal visitors, and it actually did cause me to buy two books in the museum shop.
Factbox (Updated: 23/03/2023)
Getting there:
13 Lincoln's Inn Fields, London WC2A 3BP.
By Tube:
Holborn (for Central and Piccadilly lines) is less than a five-minute walk away, while Temple (for the Circle and District lines) is 15 minutes away.
Price:
Entry Free.
Opening Hours:
Wednesday to Sunday, 10:00 to 17:00 (last entry at 16:30).
Closed Mondays & Tuesdays.
Tours:
Free 30-min tours of the Private Apartment rooms upstairs (7 rooms inc bedroom, bathroom, & model room). Gather in South Drawing Room.
75 min Highlights and Private Apartment tour, max 8 people, bookable £16
More info at www.soane.org/your-visit
Images (the no photos policy means there aren't many un-official images from inside):
Sarcophagus CC Flickr/Stu Smith
Lithograph of picture gallery. Wellcome Library, London
Light pours into galleries CC Flickr/NezTez
Architectural Exhibits CC Flickr/Stu Smith