Bicester Heritage's Flywheel, a 2-day festival of classic vehicles and historic aircraft, will have a special visitor this year. The sole-surviving airworthy Bristol Blenheim L6739 will be leading the aviation display on their grass airfield.
Bicester Heritage is a collection of 50 different businesses specialising in historic vehicles, all gathered together at RAF Bicester, a 444-acre former WW2 RAF Bomber Training Station. The collective holds a number of events during the year, but the Flywheel festival, back for the first time since 2018, is their flagship event. It will be held on 17 & 18 June.
It is appropriate that the Blenheim will be the star performer at the event. RAF Bicester was a base for Blenheim squadrons during WW2. Seventy-nine years ago yesterday (28 Feb 1944) the last operational Blenheim flew from there.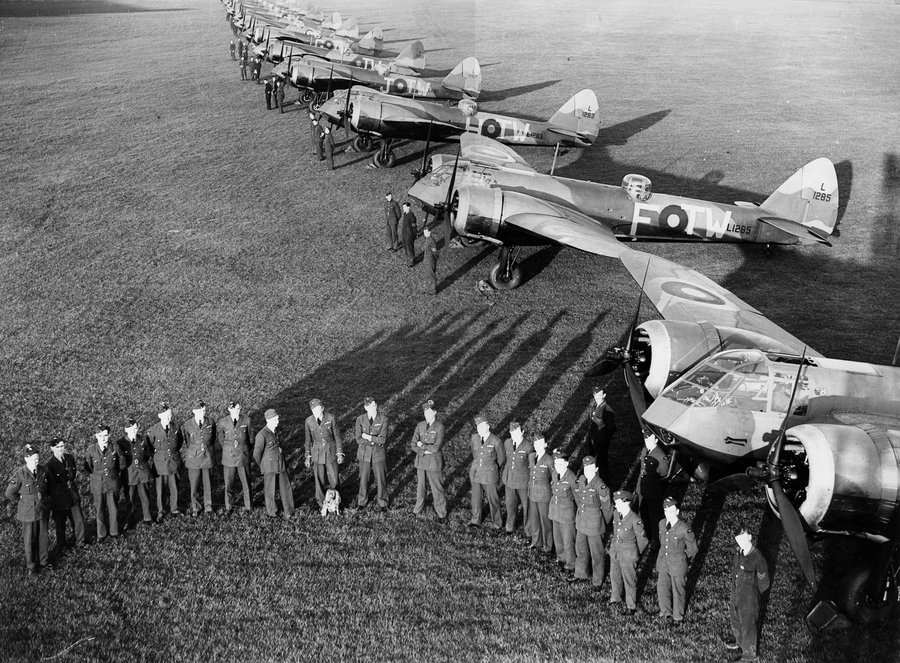 The restored Blenheim is the last Mk.I model known to exist anywhere in the world and it is the only Blenheim of any Mk still in airworthy condition. It originally rolled out of the factory on 11 July 1939 and then entered service on 2nd September 1939, one day after the Second World War officially commenced. The aircraft served as a night fighter with 23 Squadron RAF during the Battle of Britain. Before her 11-year restoration by the Aircraft Restoration Company (ARCo) at Duxford, all that remained of L6739 was her nose section.
(Actually her tale is slightly more complicated than that summary!)
Visitors to Flywheel will also be able to see a host of classic motoring marques and a broad range of historic aircraft, with displays and experiences on Bicester Heritage's race circuit and airfield.