Love this! It reminds me of a 'Bee Hotel'!
The Pingtan Book House in China's Hunan province* is designed to provide space for children to read and play.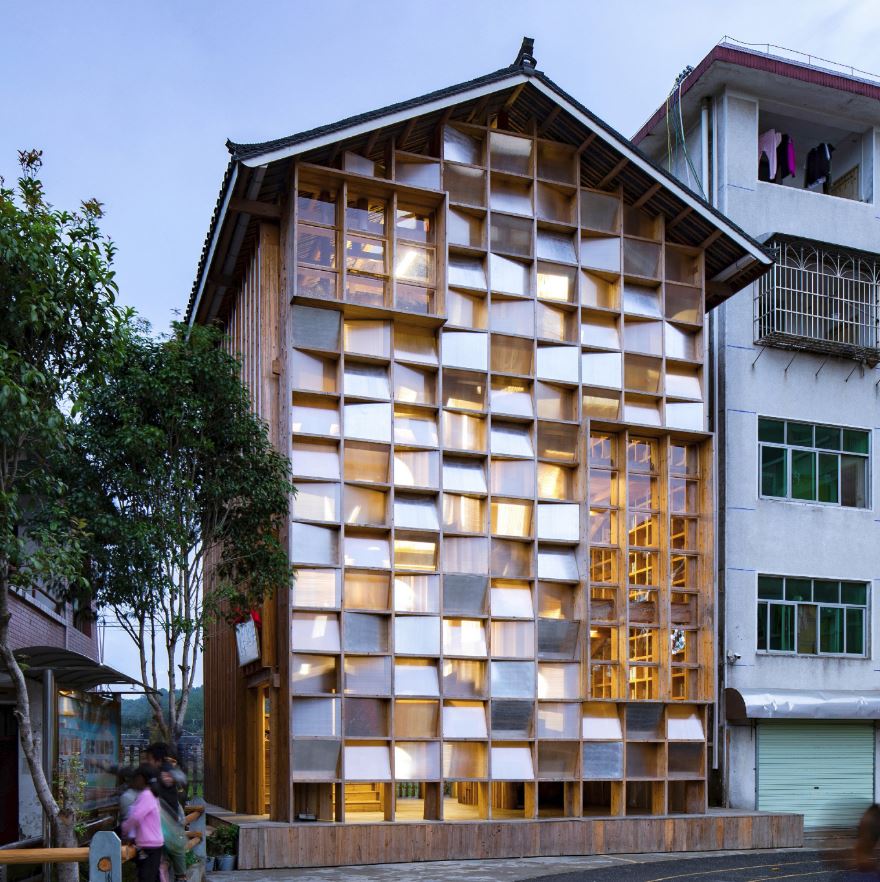 The design, by Hong Kong based Condition_Lab, has just been awarded 'highly commended' in the Cultural Building of the Year category of the annual Dezeen Awards. The architecture categories in the Dezeen Awards celebrate the best architecture, interiors and design around the globe.
For years, Dong Minority villages have experienced the decline of their beautiful architectural heritage, eradicated by the arrival of a foreign material – concrete. Entire villages, built over centuries from a single sustainable material – indigenous China Fir – are rapidly losing their identity.
As a school built entirely of concrete 20 years ago on the edge of the village, the Pingtan primary school is a prime example of this condition. However, the complex, which accommodates more than 300 children aged 6-13, now has a library where kids can read & play, and at the same time, rebuild their relationship with their cultural DNA.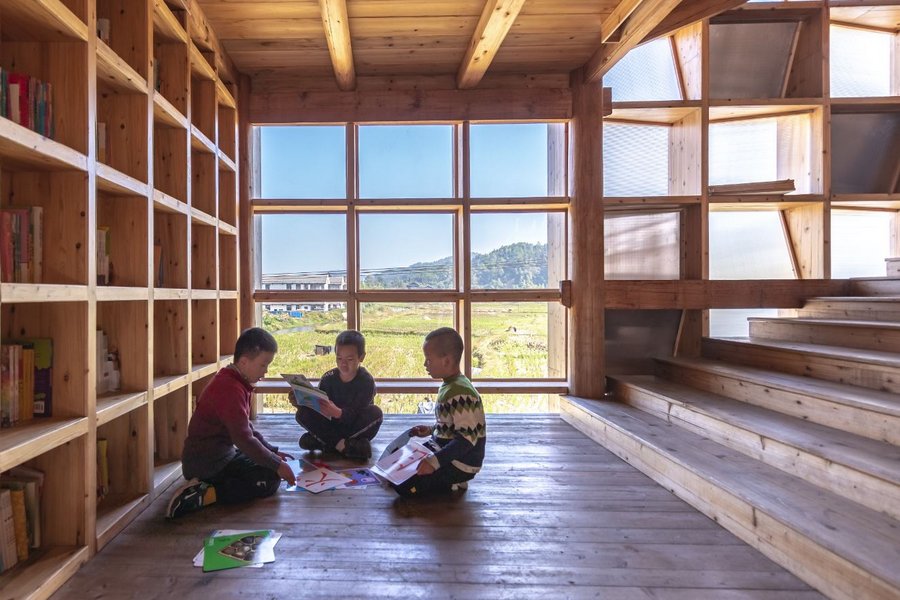 The building features a staircase that never ends – an infinite loop of risers and treads between the walls of the house which have been transformed into a matrix of bookshelves and windows.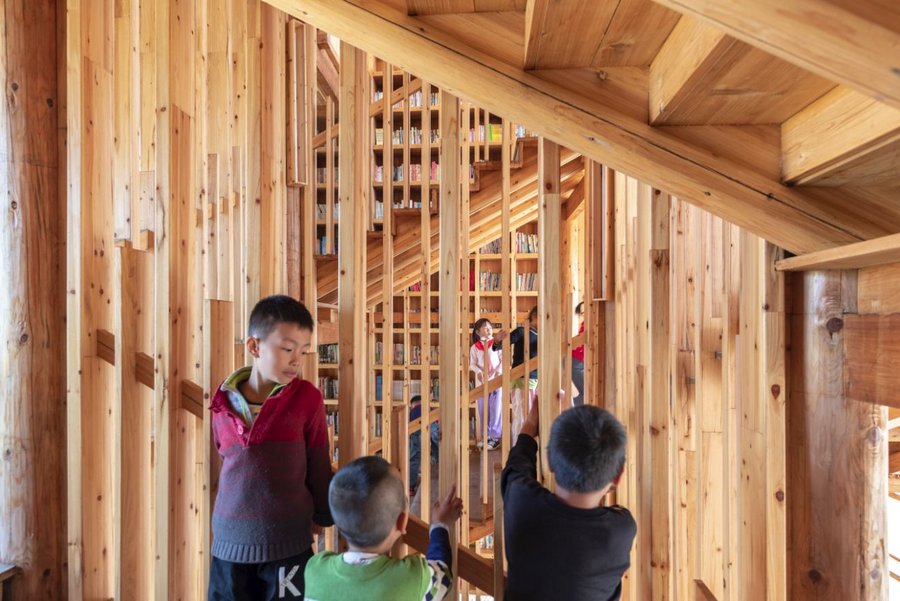 The Book House, and every element within, including walls, stairs, and floors, is built entirely in timber. The only 'foreign' material introduced was polycarbonate, used in façade panels that allow sunlight to filter in and provide external views. Construction followed traditional Dong carpentry details, where 'Dragon Joints' composed of male and female interlocking parts are used as the main structural bond.
Condition_Lab collaborated closely with local carpenters and students from the CUHK School of Architecture. 'Local', 'slow', and 'attentive' are all key attributes of the project, and the library wouldn't be possible without them.
The project is the second library designed by Condition_Lab in the region, with the first being Gaobu Book House, located 10 km upstream.
Condition_Lab is headquartered within the Chinese University of Hong Kong
---
* Tongdao Dong Autonomous County, Huaihua, Hunan