South Africa's famous Blue Train has some new rolling stock.
The Blue Train is actually two trains. Train Set 1 was shorter than its sibling and had no Observation Car, but it has now been extended to 15 carriages with the addition of a new observation car at the end for maximum enjoyment of the passing scenery.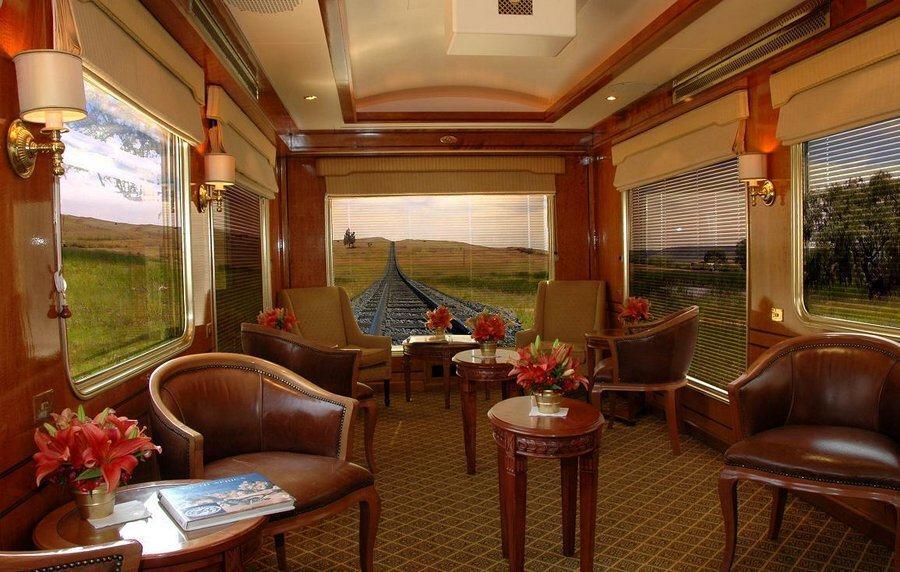 The Observation Car, designed by Wilson & Associates with mute gold tones, rich blue hues and African prints, has wide double-glazed window panels offering panoramic views of the landscape… and two plush wingback chairs enjoying pride of place at the tail end of the train. I bet those get fought over! The central area of the car is lined with comfortable chaise lounges, intimate table seating and leatherback chairs coupled with solid wood tea tables. The new Observation Car can also be converted for meetings and intimate events when the train is chartered.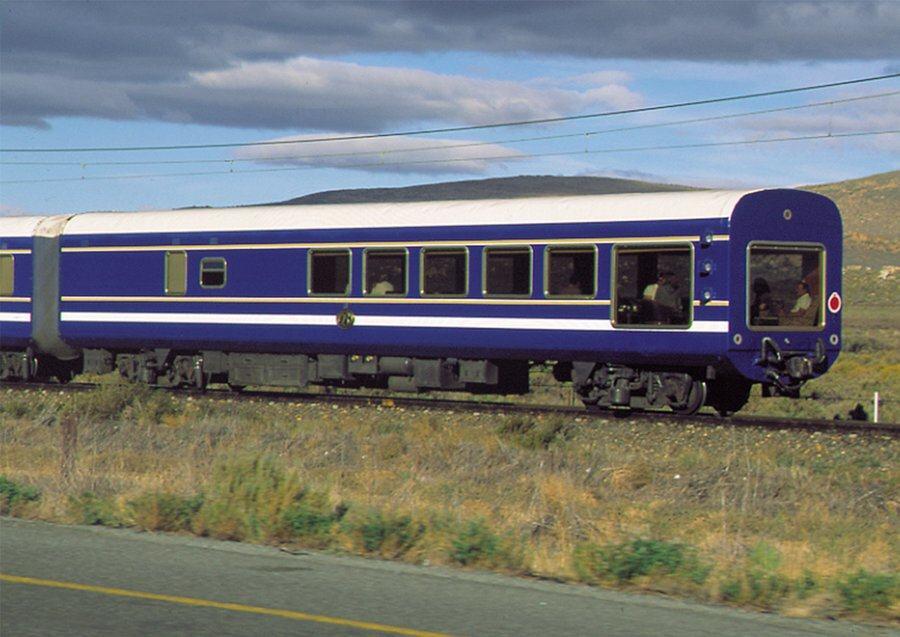 What I find puzzling is why Blue train have gone for an enclosed Observation Car design, matching the Observation Car on Train Set 2, when their rivals in the Southern Africa luxury train market, Rovos Rail, have a very popular open veranda on their observation carriage.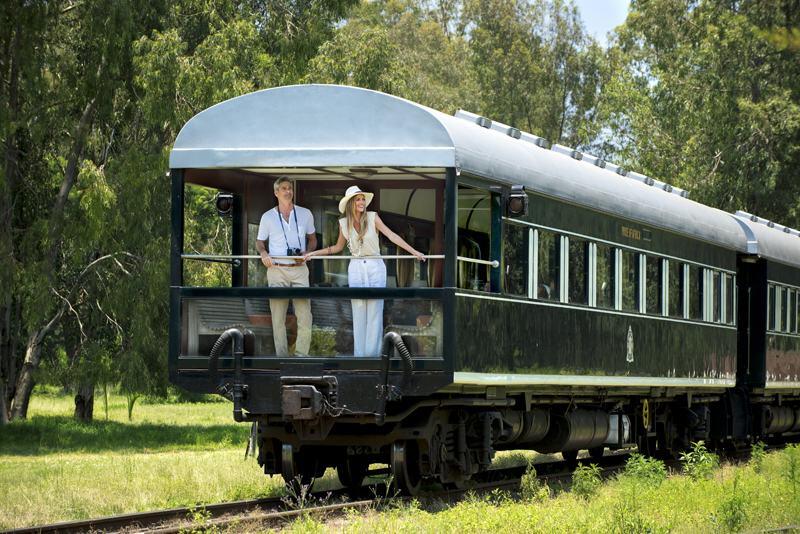 In fact, open air observation carriages are popular all over the world. Even Belmond's Royal Scotsman train, which operates year-round in chilly Scotland, has an open air balcony, and as The Man in Seat 61 points out "Crossing the famous Forth Bridge on this open-air viewing platform is an amazing experience". So why build an enclosed Observation Car for a South African train? Yes, I know it can get seriously chilly there too, but is there another reason?
Anyway, in addition to the new Observation Car, Train Set 1 will soon get two new sleeping coaches, which will boost the capacity from 54 guests to 70. Blue Train are also changing its itinerary  to a slower, more relaxing experience in January 2019. Guests will get an additional 10 hours, meaning two nights' sleep onboard instead of just one, to better enjoy the scenery and luxury rail experience.
[amazon_link asins='0865650160,0880294884,3832792678,190989317X,1782746021,B0013PJR1Y,B000MT8Z60,1472143183,B0020I8G8S' template='ProductCarousel' store='mechtraveller-21′ marketplace='UK' link_id='f1785027-fecb-11e8-8bc1-2d15cbf7580d']