A brand new museum focused on D-Day and its connections to the American servicemen that left Britain in 1944 for the Normandy beaches, has just opened in Portland, Dorset.
The Castletown D-Day Centre has been in the planning for several years and it is perfectly placed within yards of where thousands of US troops embarked for the gruelling crossing to Normandy in June 1944.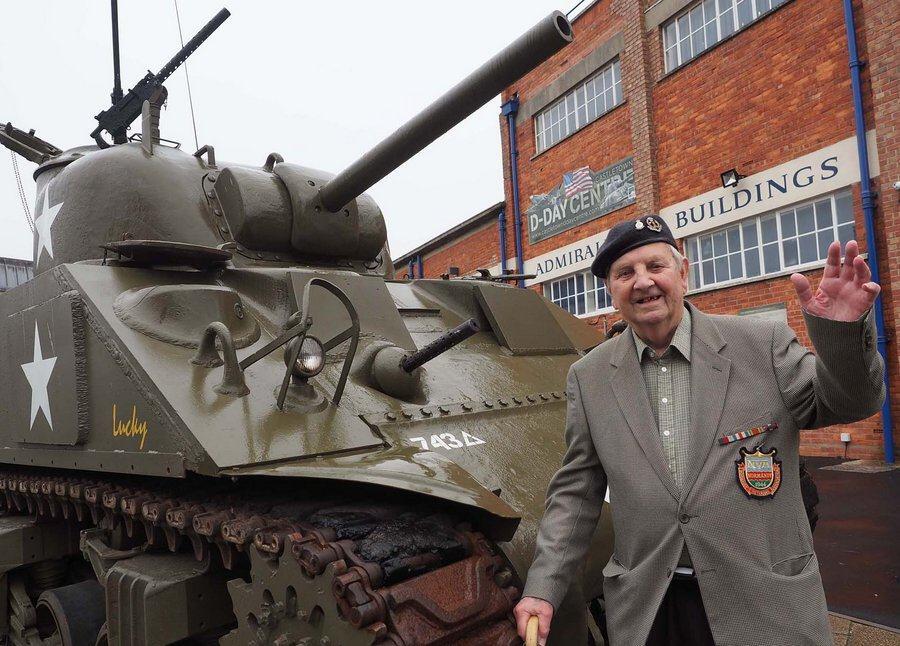 The museum was officially opened last week (23/03/17) by a 91-year old Normandy veteran Richard Phillips who fought on Sword Beach on June 6th with the Middlesex Regiment as they battled the German defences. Caen was Richard's next stop where his regiment was bogged down for 5 weeks before moving east to Belgium and finally into the Germany itself.
The museum has thousands of artefacts on show many of which can be touched and even climbed on. "Where we can we like to be able to give our visitors a chance to touch and experience some of the items on display," said Derek Luckhurst who was the man who conceived the idea of placing the museum in the former Admiralty buildings where it is now.
"As well as telling the story of the departing American soldiers the museum also touches on the stories of those local people who lived at Portland and how D-Day impacted on their lives at the time", he added.
In addition to a full size replica Spitfire hanging from the roof, the museum has a number of vehicles and many weapons of the period on display. Personal items from the period and a video presentation also help to tell the story of those involved.
Signs that say 'you can climb on this vehicle' or 'you may operate this gun' let you know if you can get hands on.
Giant torpedoes that were made during the war in a nearby factory can be seen, as can two other locally made items that would never fit inside – two huge Mulberry Harbour units moored in the harbour opposite.
These concrete constructions were made in secret to be used to create a temporary harbour off the Normandy beaches so that the invading axis forces could land masses of equipment and stores quickly in order to supply and keep the attack momentum going until harbours like Cherbourg could be taken and made safe.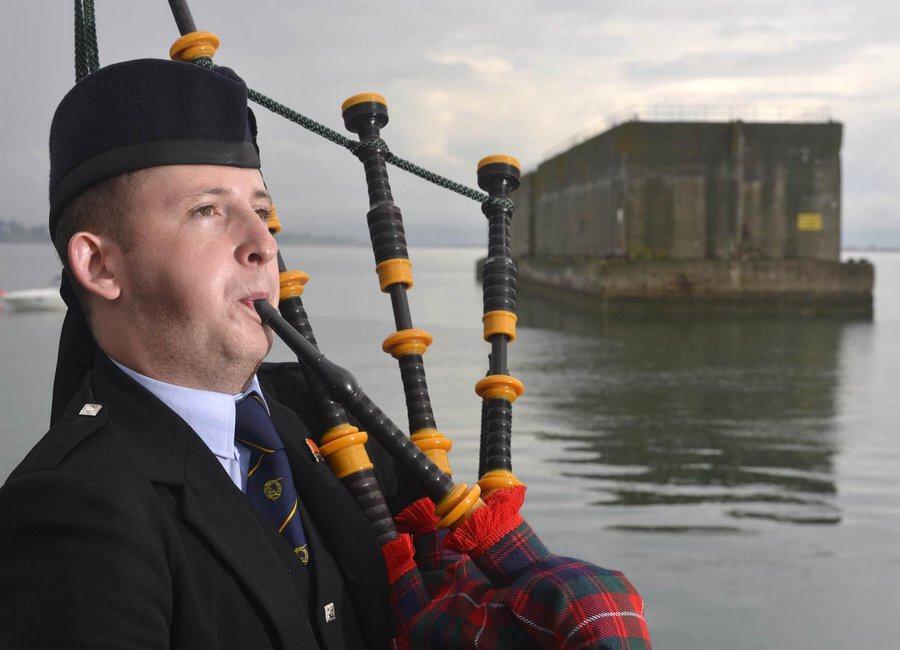 Moored 200 metres outside of the museum these two rare 60-foot high, 200-foot long Mulberry Harbour sections never made it over the channel in 1944 but have remained in Portland Harbour all that time.
They now, by a pure coincidence, provide a more than suitable backdrop to this new museum.
Photos: ©Geoff Moore